It can be hard to know how to respond to decisions that don't seem right to us.
What can God do in your life with one Bible verse a day?
Subscribe to Aleteia's new service and bring Scripture into your morning:
Just one verse each day.
Click to bring God's word to your inbox
"Do whatever you want!" Applied in an educational setting, this phrase sounds like a word of trust. It is a way of relying on our child's ability to make a choice for him or herself. And we know that the time will inevitably come when our children will have to make their choices without us, even if we're still available for advice and once in a while they ask for it. However, this "Do whatever you want" can have a double meaning. Sometimes it is tinged with bitterness and resignation, and translates into something akin to "Since you think it's a good idea, why don't you do what I don't think is a good idea … I can't stop you from doing it anyway!"
Supporting their choice even if we may not agree with it
Whether we are right or wrong, sometimes we feel bad about our children's choices, but we are obliged to respect them, to acknowledge them, and even to endorse what we do not fully approve of: their choice of spouse, a career, etc.
The time comes when, if we have not totally abdicated our mission as giver of advice, with our conscience clear, we will still have to help organize the wedding and support this choice, except for unusual cases which should be carefully considered with a large dose of humility — because our refusals are delicate things. They may be masking a certain social pride, a feeling of disappointment in our children, which sometimes has its roots in our own personal disappointments, our own frustrations as adults. It is then up to us to look for advice, for fear that bitterness might overtake us.
If a breakdown is inevitable, it must be an educational act, an act of parenting and love for our children, not a judgment that demeans and humiliates them. Refusals can take many years to find a happy ending. Sometimes it has to be done in Heaven.
Being a parent to adult children means surrendering power
The way we say things can be a sensitive issue. Without realizing it the parent may beaccustomed to making their child feel guilty when he or she shows their independence, perhaps by declining a family ritual we obsessively cling to. "Every August 15, we meet at Grandma and Grandpa's house" or "We always take turns for the holidays between the two families, your brothers and sisters don't have a problem with that."
As adults we create strategies to keep from losing it all, like weak branches cracking under the weight of the principles that feed our fear of emptiness. Using guilt as a way to control is a perversion that has a psychological slant to it, a spiritual deficit, an emotional fear, and it engenders tyranny. The asceticism of parenthood means surrenderingpower, not faith, hope or charity.
Abbot Vincent de Mello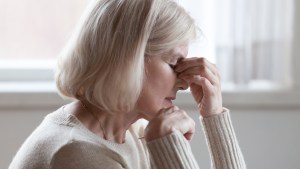 Read more:
To all parents whose adult children have strayed from God