Shame can isolate us and push us to withdraw into ourselves, but it is possible to free ourselves from it. 
We have probably already experienced multiple situations in which we have felt shame. It's an emotion that makes us feel very uncomfortable, that makes us blush, lower our eyes, and want the ground to swallow us up. After having disobeyed and eaten from the fruit of the tree of Good and Evil, Adam and Eve also felt shame when they saw themselves naked. But when does this feeling appear and why? And how can we free ourselves from it?
Shame touches our identity
Neuropsychiatrist and specialist in human behavior Boris Cyrulnik, in his book Mourir de dire : La honte [Dying to tell: shame], calls shame the "poison of the soul." He also says: "How can we keep from shutting ourselves up in it like hiding in a dark closet? How can we mature in the multiple emotional reactions that it generates in each of us? And how can we regain freedom and pride without falling into the other extreme of having no shame, which implies an indifference to others and can lead to the worst?"
Psychologists tell us that shame occurs when we show others that we have failed to fulfill the norms of the group we belong to in one of four areas: conformity, self-help behaviors, sexuality, and status-competition (i.e., being good or even the best, especially in the professional field).
Shame affects our identity, how we face ourselves and face others—and taints it. I'm ashamed to have been so selfish in such a situation. I thought I was more generous. I am ashamed at the idea of what others will think of my behavior.
"This feeling is always born in the secrecy of my inner theater where I play out what I cannot say aloud, because I am so afraid of what you would think," explains Cyrulnik.
Confession, path of repair
Shame can also be caused by humiliation, i.e., a loss of status deliberately provoked by someone else. Unregulated shame can lead to violent outbursts that supposedly "repair" the damage to self-esteem. But recognizing oneself as "at fault," expressing shame for an act that can exclude us from the group, can also have a positive impact. As the proverb goes, "a sin confessed is half forgiven." To confess your guilt, you have to acknowledge your shame, become aware of it.
And feeling shame is inherently a self-condemnation of our act. Confessing your shame puts you on the path to reparation. We can see how Jesus, in the episode of the adulterous woman, feels her shame, and that He has compassion for her. Didn't He in effect raise up her lost dignity by saying: "Go and sin no more"?
Marie-Noël Florant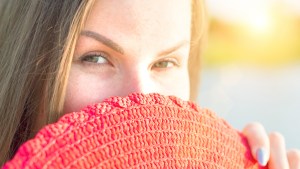 Read more:
Is shame holding you captive? Here's how to free yourself