To achieve genuine forgiveness and deep reconciliation, know these ways of apologizing.
What can God do in your life with one Bible verse a day?
Subscribe to Aleteia's new service and bring Scripture into your morning:
Just one verse each day.
Click to bring God's word to your inbox
Ineptitude or meanness, a slap in the face or inappropriate anger … there are so many offenses that can hurt a relationship, if not break it. But it often happens that in spite of asking for forgiveness, the previous harmony does not return. And we may not understand why. According to author Gary Chapman, the reason is simple: we don't speak the same language of apology as the other person. But it can be learned! "There are five fundamental aspects to apologies. We have called them the five languages of apology. Each of them is important. But people will tend to connect better with one (or more) in particular," he says in his book,The Five Languages of Apology. Knowing them allows you to use the most appropriate language(s) for each individual and situation.
When you use the primary language of apology of those around you, you help them truly forgive you," says Chapman. "If you don't talk to them in a way they will understand, they won't be sure you're being sincere." As a spouse, as a parent, as a friend or colleague, learn to decode their language of apology in order to achieve genuine forgiveness and deep reconciliation.
1. Expressing regret: "I'm sorry"
A simple "I'm sorry" can play a key role in restoring goodwill. The absence of this phrase may seem glaringly obvious to some people. If the person at fault doesn't realize that he or she has forgotten these "magic words," you can be sure that the other person realizes it.
Sorry for what? An apology has more effect if it is specific. If I stand up someone I had a date with at the movies, I won't just say, "I'm sorry I didn't go to see the movie." It will mean a lot more to the person if they see that I recognize how my absence affected them: "I know you stopped what you were doing and left home early to get there on time. I know you had to drive in rush hour. You had to wait for me and was worried that something might have happened to me," etc. These details reveal that you are not minimizing your fault and show the offended person that you understand how much you have hurt them.
Avoid adding a "but …" Sincere regret should not be qualified.
Every time we blame the other, we shift from apology to offense — the opposite of forgiveness and reconciliation.
2. Acknowledging responsibility: "I was wrong"
As a boss, Laurent usually remained calm, but that day his patience ran out. He confronted one of his employees harshly. His words were fair and his reproaches necessary, but he expressed them with anger. This kind of behavior tends to destroy relationships. A simple apology could change everything; it involves acknowledging his wrongdoing.
Why is it so difficult for some of us to say, "I made a mistake"? Very often, our reluctance to admit we have done something wrong is linked to our sense of self-worth. Admitting that we were wrong is seen as weakness. We may say to ourselves: only losers confess. In reality, we all make mistakes. A mature adult learns to take responsibility for his or her mistakes. Immature adults will never stop trying to justify their errors.
Accepting one's responsibility is, in essence, a willingness to admit one's responsibility. For many people, however, the most important part of an apology is the acknowledgement by the wrongdoer of his or her misconduct. As one witness put it: "Saying 'I'm sorry' is not enough. I want to make sure that they understand that what they did was wrong."
3. Fix it: "What can I do to make things better?"
For some, the phrase "Treating you the way I did wasn't right" should be followed by "What can I do to show you that I still care about you?" Without this attempt to make amends, the offended person will doubt the sincerity of the apology. They will continue to feel unloved, even if they are told, "I'm sorry. I was wrong." They need to be reassured that the relationship is still on strong footing.
The question then is how we can compensate for the harm done. You will often need to do more than just speak these five languages! It may require replacing an object (a damaged car, a broken watch, etc.) or restoring something (their reputation or dignity).
If you are not sure what the offended person will consider satisfactory compensation, ask them. Some possible examples might be: "I regret having offended your honesty. Should I make a public apology to you?" Or, "I've broken that promise a million times. Do you want me to put my pledge in writing this time?"
4. Desire to change: "I will do my best to never do it again"
In order to be convinced of the sincerity of the offender, those who engage in the conversation of repentance need to be convinced that the offender's behavior will change and that he or she will not commit the same mistake next week. The condition for sincere repentance is, therefore, the willingness to change. It involves acknowledging that what we did was wrong, that it hurt the person we love. Believers will be able to ask God for his help.
I have often found it useful to write the changes to be made on a card and then stick it on the mirror where I shave in the morning. It's a way to prioritize them. That way, I keep them in mind all day long. Writing also allows you to clarify your ideas and make them more specific. You can start by writing down a sentence like: "I will not blame others for my negative emotions." Then think about how to put this basic intention into practice. This could be: "I will begin my sentences with 'I' rather than 'You.'"Thus, "You make me angry" would become "I am angry."
You'll find that a specific plan is easier to put into practice than a general intention. And by putting it into practice, you will demonstrate your good intentions to the offended person.
5. Directly asking for forgiveness: "Will you forgive me?"
You have acknowledged your wrongdoing. You have expressed regret. And you may have even offered compensation. But that is not always enough! When asked, "What do you hope to find in an apology?" about one in five (21%) say, "I would want them to apologize to me. Asking for forgiveness shows that you are willing to put the future of the relationship in the hands of the offended person."
"Will you forgive me?" You can't answer this question for the other person. To forgive or not to forgive: that choice is up to him or her. And the future of your relationship rests on that decision. Control of the situation is taken away from you, and for some people that can be extremely uncomfortable.
Don't demand forgiveness. You will not be able to get it this way. Forgiving means letting go of the punishment and letting the person return to their place in our lives. "I care about our relationship. So I choose to accept your apology and not seek justice." Above all, it is a gift. A gift that is demanded is no longer a gift. If I have hurt someone, I am not in the position of a king who, from his high throne, would have the right to judge the offended person guilty of having a ruthless heart. Nor should I chide them for not forgiving me. That would be manipulation.
Stéphanie Combe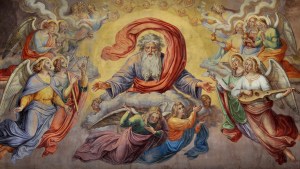 Read more:
8 Bible verses about God's forgiveness