We must pray and put ourselves in what Francis de Sales and Ignatius of Loyola call "indifference." 
What can God do in your life with one Bible verse a day?
Subscribe to Aleteia's new service and bring Scripture into your morning:
Just one verse each day.
Click to bring God's word to your inbox
Does everyone have a vocation? The answer is "yes," but two different levels of vocation must be distinguished.
The first level concerns our vocation as baptized people. As such, we are all called to holiness. We are created for happiness, for beatitude, that is, for God's vision. Whatever our state of life or situation, we are called to love as Christ has loved us. Responding to this original call is not optional: it is our proper vocation as baptized people, our joy and our salvation!
The second level concerns vocation as God's plan for our lives. This is where the mysterious and beautiful collaboration between divine initiative and human freedom comes into play. Recall the rich young man looked at so lovingly by Jesus. Each call from God—for there is a call—which fully respects the freedom of each one of us. Having said that, in order to hear this call from God, it is necessary to place yourself in what St. Francis de Sales and St. Ignatius of Loyola called "indifference."
Recite this prayer to fulfill God's will:
This prayer of "indifference" is a firm determination to fulfill the Lord's will against all odds. It goes like this:
Whether it is marriage or consecrated life,
whether it is here or there, it doesn't matter, Lord! What matters is You!
I know that my happiness does not depend on my state of life
or what I may do, but the intimacy I have with You!
I seek only one thing: to be able to serve You,
for You alone can fulfill the deepest desires of my soul.
Ignatius of Loyola explains that if we have chosen a way of life without first having undergone this process of "indifference," we must persevere in being faithful to the choice we have made. However, he points out, "Many people similarly opt for a divine vocation without having undergone this process: but divine vocation is always pure … not tainted by the inclinations of the flesh and the senses, or any other impure sentiment."
In other words, St. Ignatius points out that life choices, while good, may not be called a "divine vocation." In fact, if a person follows his or her own path without this prior interior work of "holy indifference," life will be a personal choice, but not strictly speaking a "vocation." That said, it is of course possible to be holy in such a life!
Remaining open to the present and the real
It remains to be seen how God will go about indicating His will to us once this "holy indifference" has been acquired through the purification of the senses. At this point, we must not get our imagination going. We must remain peacefully and simply open to the present and to reality: an encounter, an event, a reading … accompanied by an interior motion, and this is the beginning of a "vocational" journey in the broadest sense of the term, which always deserves to be considered with the help of a spiritual guide.
Father Nicolas Buttet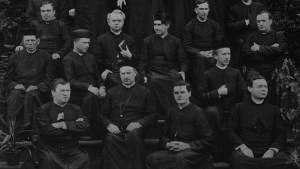 Read more:
Discerning your vocation? Turn to Father McGivney