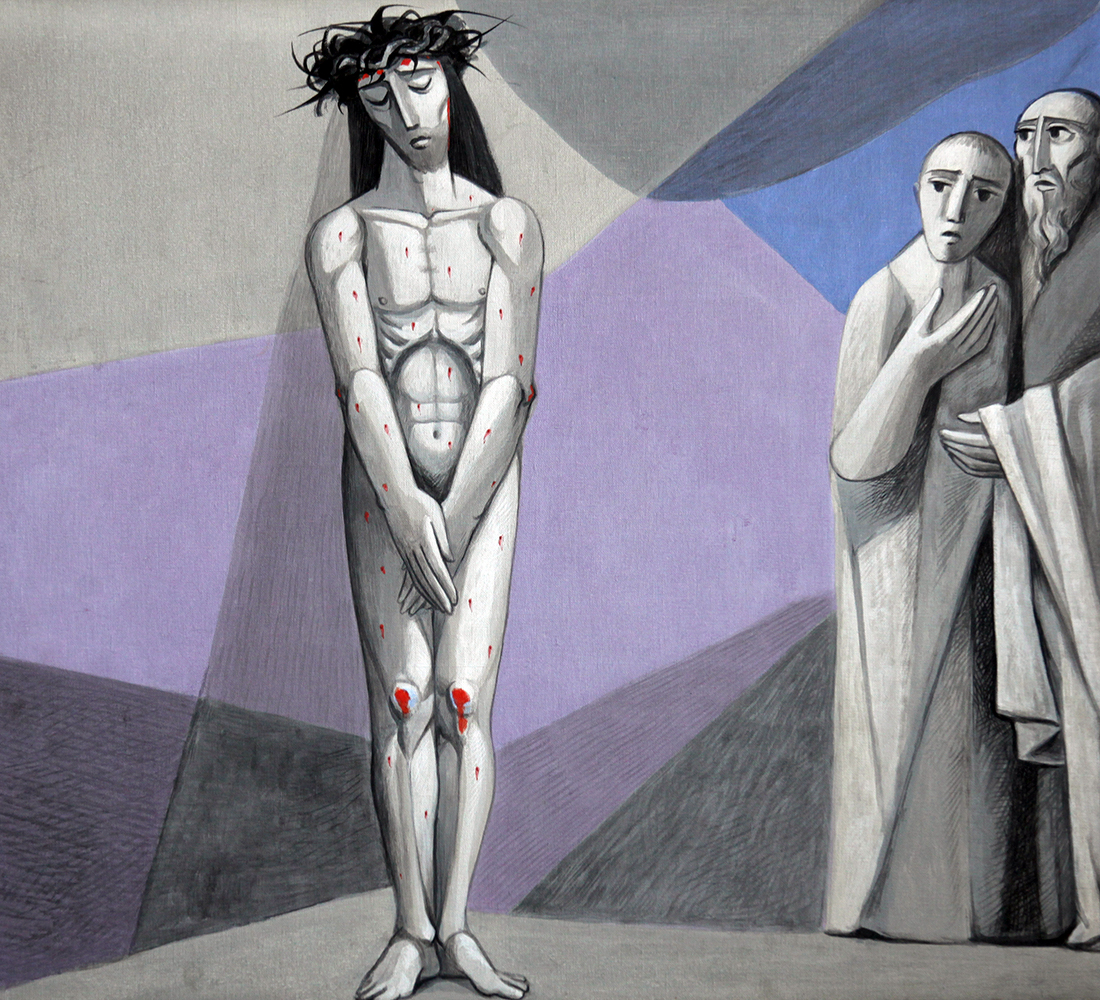 The Tenth Station
Jesus is Stripped of His Garments
"They took his clothes and divided them." John 19:23
Eventually, all the misunderstandings and misrepresentations we had about God are stripped away.
Jesus stands for us. Once the warnings have passed unheeded, once we have indulged in our sin and led others to sin, we are left naked before God. We can no longer hide who we are. We can no longer explain away our sin. And we can no longer pretend God is anything but what he is: Our loving Lord and protector.
Like Adam and Eve in the Garden, we will always learn the same lesson: You can't hide from God. His love will find you out.
Pray: Lord Jesus, when we finally see you for who you are, we are ashamed of our sin. We are humiliated. But sometimes that's good: It ends our pride. It leaves us with no choice but to turn to you.