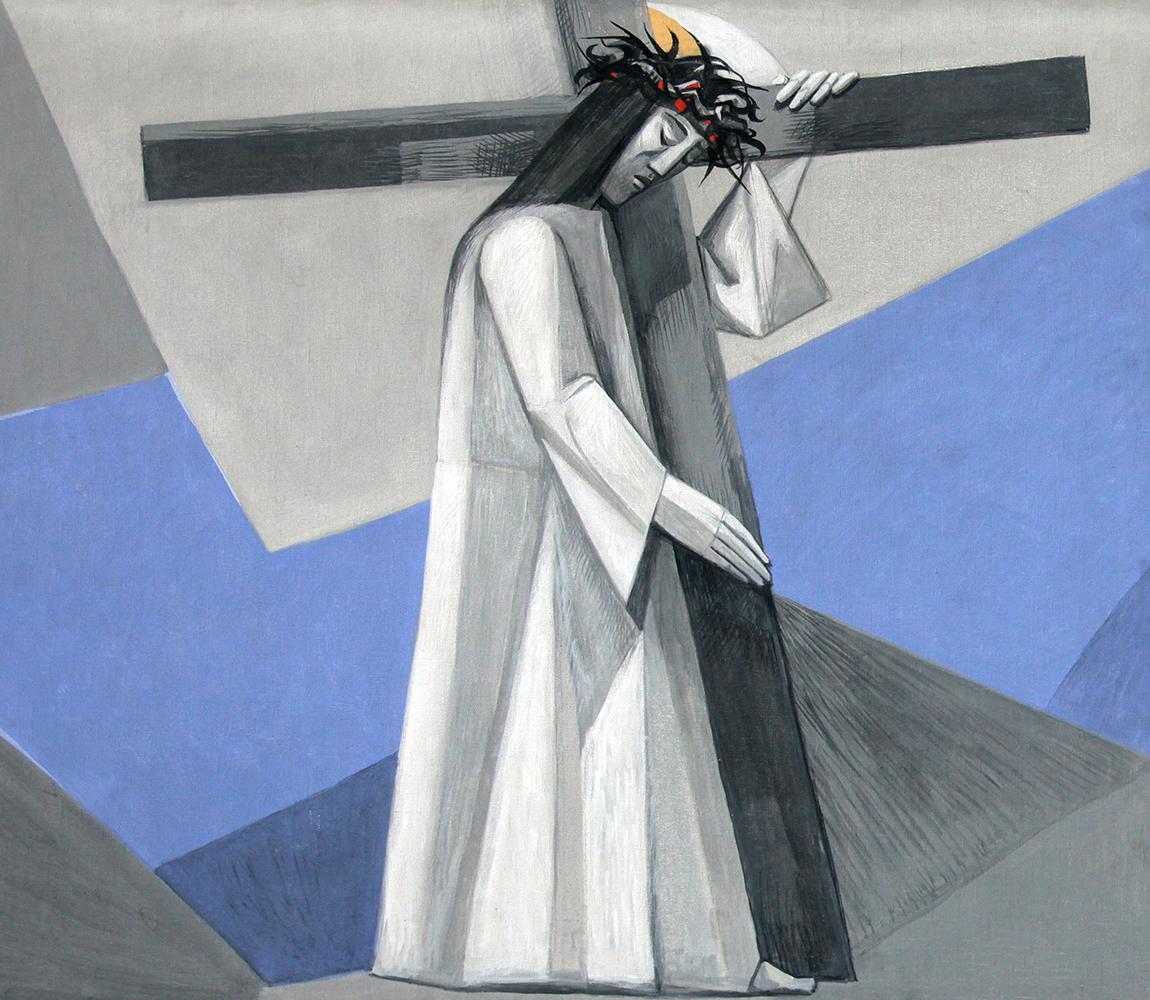 The Second Station
Jesus Accepts His Cross
"Carrying the cross himself he went out to what is called the Place of the Skull, in Hebrew, Golgotha." John 19:17
Here is our second surrender to sin:  We put burdens on our love that it cannot bear.
True love doesn't count the cost — it does everything for the beloved. Once a lover starts asking, "Why should I help you? Why should I accept you? How can I get more out of you?" love has started to die.  When we say, "How far can I go? Why shouldn't I do as I like? Why should God matter?" love is dying.
The burden of a calculating, conditional love is a weight too heavy even for Jesus to bear.
Pray: Jesus, once we start counting the cost, every ounce of our love is too much. When temptation comes, give us the grace to imitate how you accepted your cross, how you gave all for love.