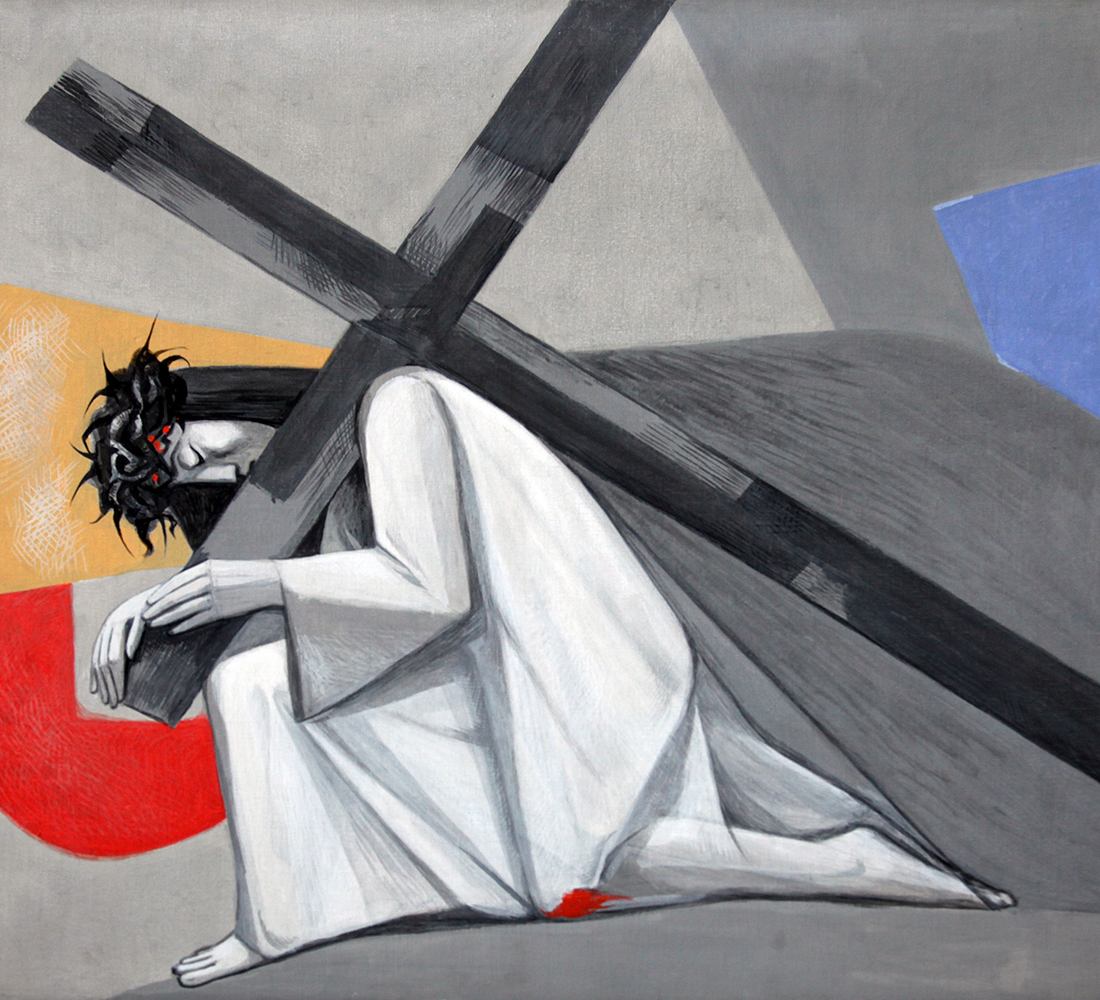 The Third Station
Jesus Falls the First Time
"I was pushed hard, so that I was falling, but the Lord helped me." Psalm 118:13
"Do you renounce sin, so as to live in the freedom of the children of God?" The Church asked, when we renewed our baptismal promises. We said, "I do."
But now, faced with sin, we do not choose to be children of God. We do not choose freedom. We choose our old family, the family of sin. We slink back into the ranks of those who march in lockstep with whatever whim their appetites demand.
We knock Jesus to the dust, and we step right over him.
Pray: Jesus, sin is never inevitable. Our baptismal grace makes us free to love you in the face of temptation. Once we take the first tentative steps into sin, give us the grace of freedom once again: The freedom to stop sinning. The freedom to love.