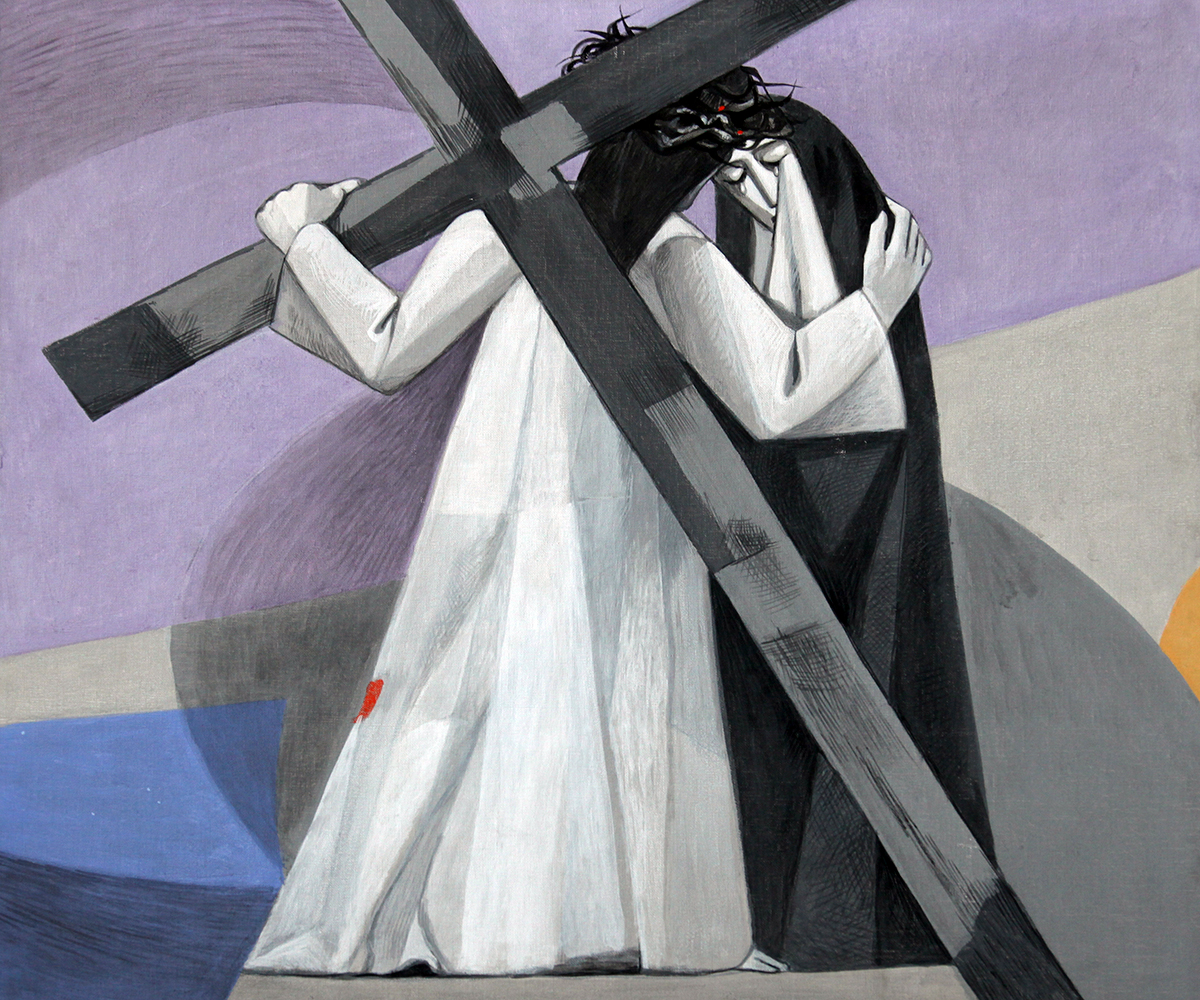 The Fourth Station
Jesus Meets His Mother
"Standing by the cross of Jesus [was] his mother." John 19:25
Every fall of man is met with a loving response from God. At Fatima, the warning comes from his mother.
If the celebration is great in heaven over one repentant sinner, then imagine how great must the sorrow when a soul falls away. Whenever we stick with our sin, this scene is repeated: Jesus exchanges with his mother a look of unutterable sadness. And they invite us to stop.
Pray: Our Lady, Refuge of Sinners, you want to lift us out of our misery, redirect us from our folly, and fortify us against the evil one. Mother of mercy, look after the poor banished children of Eve!