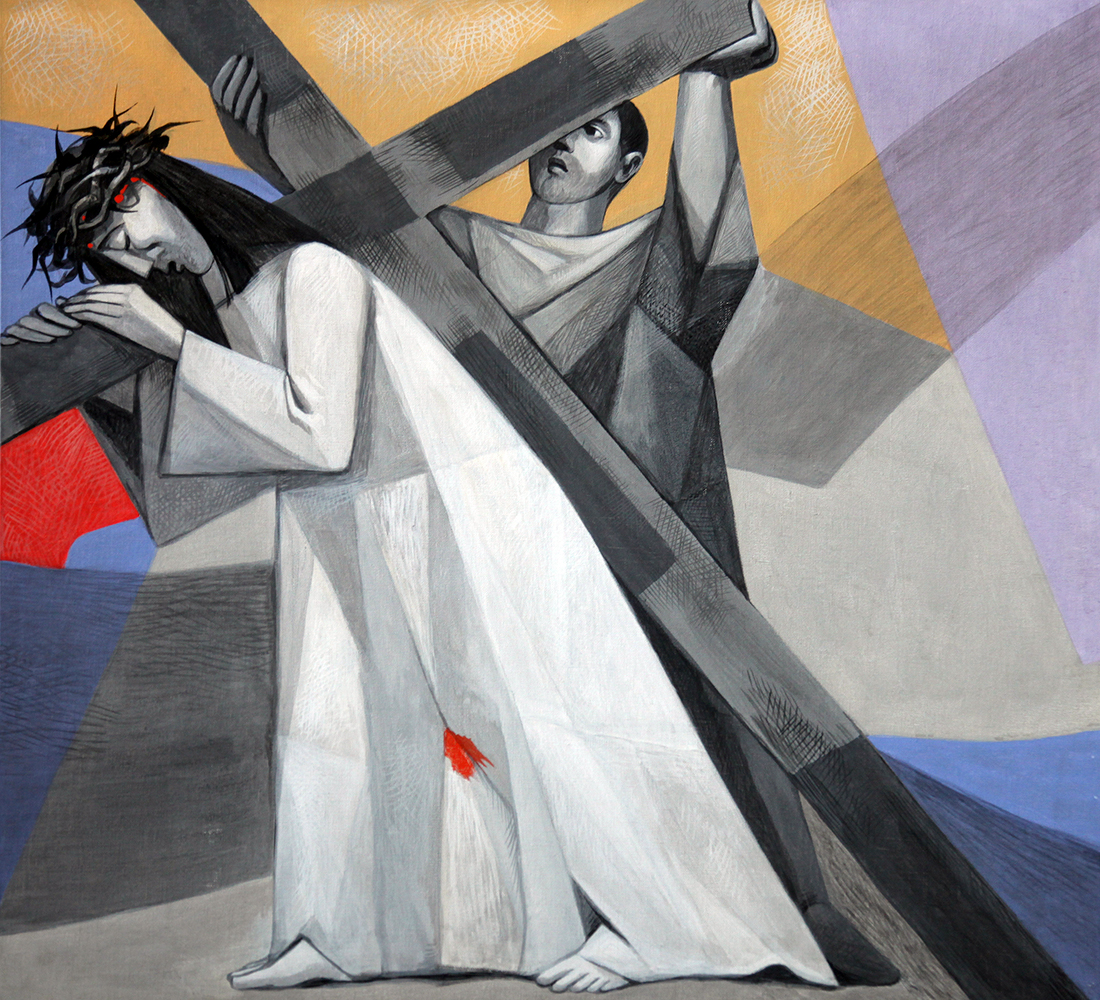 The Fifth Station
Simon of Cyrene Helps Carry the Cross
"They met a Cyrenian named Simon; this man they pressed into service to carry his cross." Matthew 27:32
Our most common sin is the sin against the Golden Rule: "Do to others as you would have them do to you."
We twist that so easily to, "Get others to do what you won't do for them." Or, "Do unto others before they do unto you." In our sin, we judge people according to how useful they are to us, or what threat they are to us. We become like the Romans, dragging Simons into our misdeeds.
But as we use those around us, Jesus sees them for what they are, and loves them.
Pray: Jesus, teach us to love those around us as you do, embracing and helping them. Give us the grace to draw them not into sins but into our own life of love and service at your side, united by your cross.