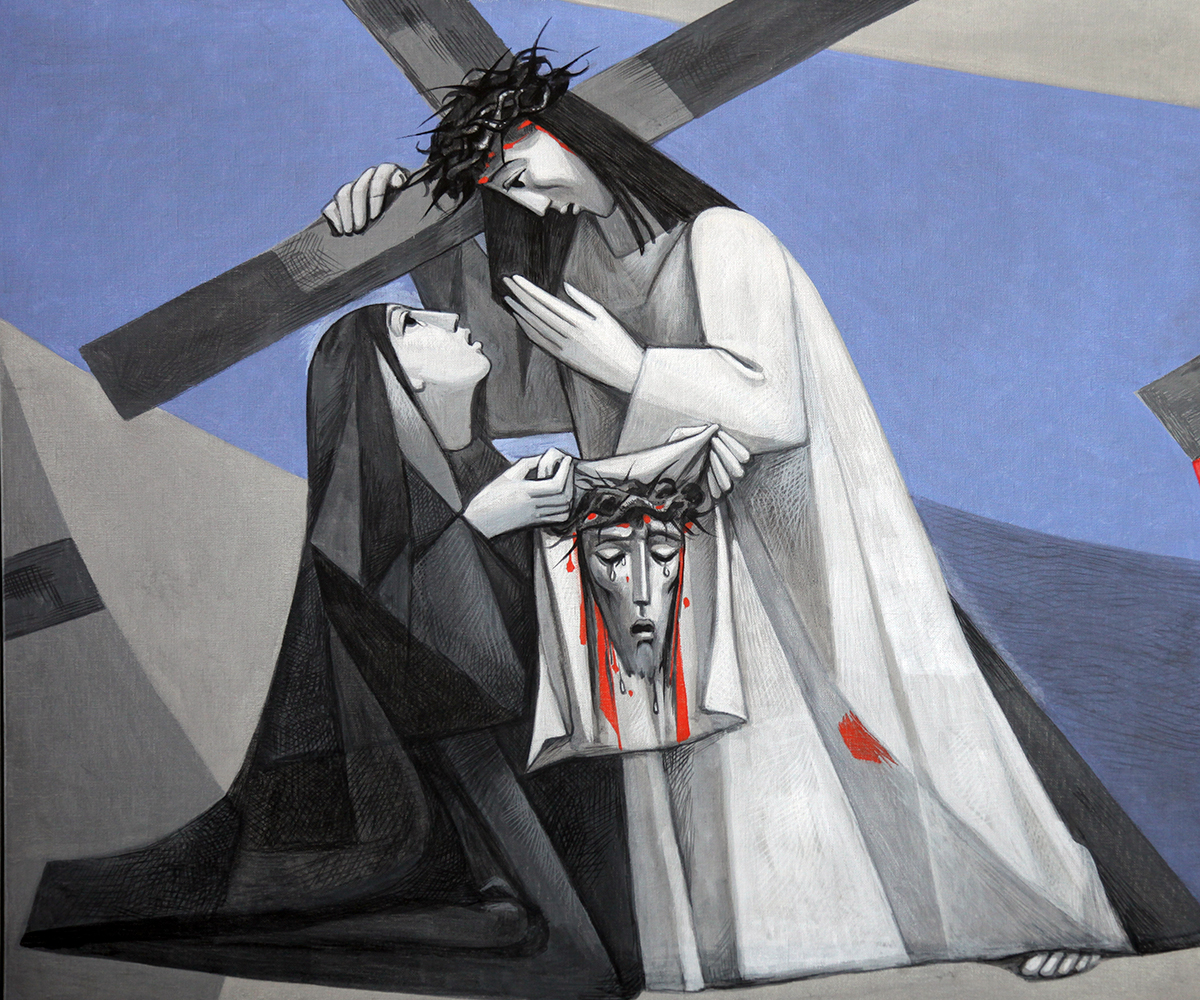 The Sixth Station
Veronica Wipes the Face of Jesus
"Just as we have borne the image of the man of dust, we shall also bear the image of the man of heaven." 1 Corinthians 15:49
Or, instead of sinning by using others for their utility, we use them for pleasure.
An image of Jesus's face appeared on Veronica's cloth. Veronica means "true image." But lust makes us objectify others people, turning a True Image of God into a bit player in our base desire. Then, our sin feeds off of their sin. We use them (in person or in a picture, in our minds or in our actions) as long as lust lasts, then cast them off.
But Jesus stamps his face on everyone he made, saying "What you do to them, you do to me."
Pray: Jesus, when we are tempted to use others for passing physical pleasure, give us the purity of heart that sees the permanent spiritual value each person has in your eyes. Help us see your image, and love.