Researchers are optimistic that the treatment could be available within 5 years
In what is being hailed as a major medical breakthrough, a teenager with sickle cell disease is in complete remission after undergoing 15 months of experimental gene therapy. According to a case published in the New England Journal of Medicine, the patient no longer needs medication and is apparently free from the disease.
What is sickle cell disease?
Sickle cell disease (SCD) is an inherited blood disorder. In a healthy person, red blood cells are round and move through the small blood vessels carrying oxygen to all parts of the body. In a patient with sickle-cell disease, these blood cells become hard and sticky, and C-shaped – like a the farm implement known as a sickle. The sickle cells die early and can't pass through small blood vessels, clogging the patient's blood flow. The disease causes pain, infection, and stroke. Severe cases require regular blood transfusions.
Who suffers from it?
According to the Centers for Disease Control, millions of people throughout the world, including approximately 100,000 Americans, suffer from sickle cell disease. The disease primarily affects those with African ancestry – about 1 out of 13 African-American babies are born with SCD.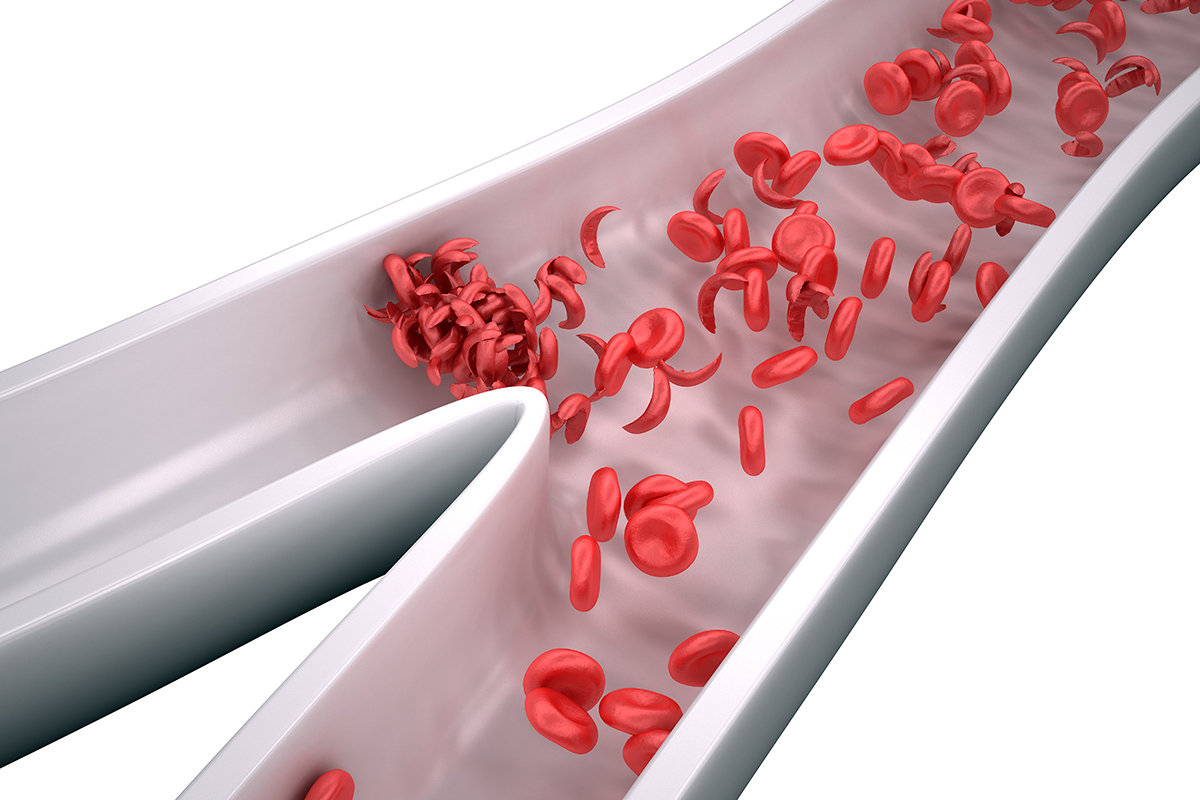 What did the gene therapy do?
According to a CNN report, researchers extracted bone marrow from the patient, harvested the stem cells and altered them so they would make normal red blood cells. After treating the patient with chemotherapy for four days to kill the diseased cells, they returned the newly altered cells via an IV to his blood stream.
Until now, patients have had to undergo hematopoietic stem cell transplants, in which bone marrow is replaced with that of a donor — usually a sibling. Dr. Alexis Thompson of the American Society of Hematology told CNN that the majority of SCD patients do not have a sibling who could be a match for bone marrow donation.
Dr. Marina Cavazzana, a senior author of the study and head of the biotherapy department at Necker Children's Hospital in Paris, where the patient was treated, told CNN, "All the biological tests we perform lead us to think he is cured."
While Cavazzana cautioned that a longer "follow-up" is needed to determine whether the patient is cured, she is hopeful that this treatment will be available to other patents "in the next five years."
"This is our hope, and we work very hard to attain it," she told CNN.