The Caynton Caves, a system of neo-Romanesque corridors and chambers, have been associated with the Templar Knights. But most authoritative voices doubt such claims.
In the English county of Shropshire, in a privately-owned former stone quarry now in disuse, what appeared to be simply a rabbit hole turned out to be the stuff of legend. According to some, the Caynton Caves are an allegedly 700-year-old cavern carved and dug by followers of the Knights Templar themselves, who used it for ceremonial purposes. Of course, this is indeed a disputed claim, as the caves seem to be have been the result of early 19th-century quarrying, and despite their resemblance to church architecture, there is no evidence the caves ever had a liturgical use.
These caves were open to the public after their discovery in the early 1980s, but constant vandalism led to their closing, except by appointment with the owners, in 2012. The caverns have received some attention from media (first in the local Shropshire Star and then on the BBC) as they were photographed again recently, a few weeks ago, by Michael Scott. They do seem to resemble neo-Romanesque church architecture.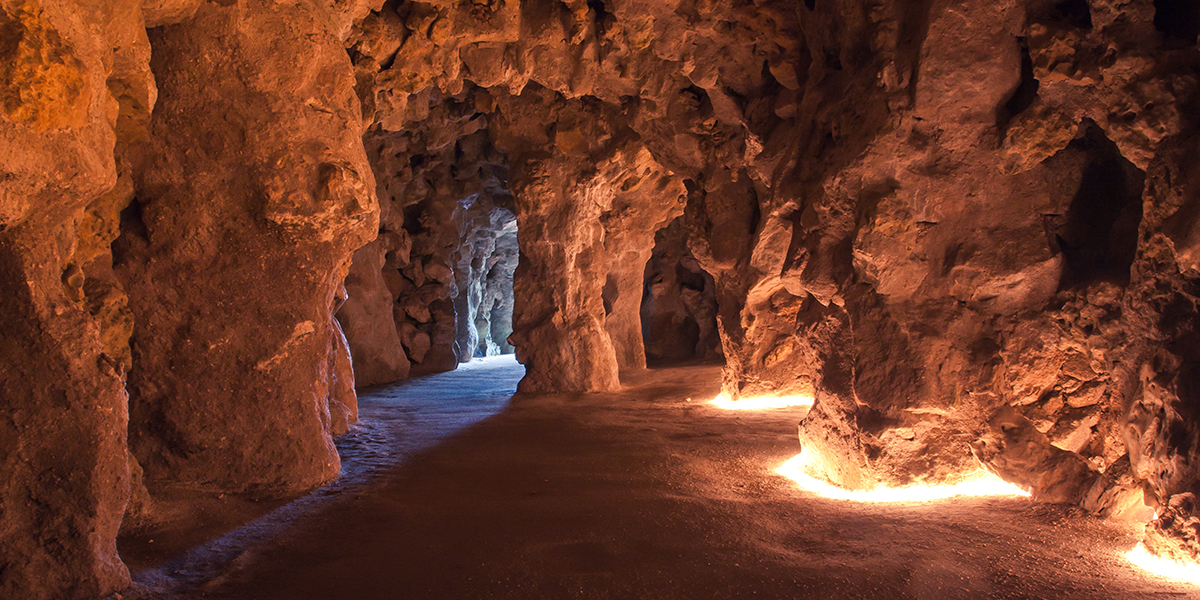 The reason some might think these caves were actually dug and used by the Templars is architectural. Most of the "naves" in this underground space are circular, unlike the cruciform plan of most basilicas and cathedrals constructed before our time. Circular worship spaces were, however, a trait found in most Templar architecture, following the blueprints of the Church of the Holy Sepulcher in Jerusalem, the headquarters of the Templar order. One good example is the Temple Church in London, one of the best known still-standing Templar churches open to the public. However, as historian Dan Jones explains, there is no conclusive evidence linking these caves to the Templars, and most likely they were shaped in the late 18th or early 19th century.