Visualize what the ancient city looked like 36 years after Jesus Christ was crucified.
Before there was virtual reality or 3-D computer animation, there were architectural models. It's hard to say that today's technology has anything to beat the scale model of ancient Jerusalem on exhibit at the Israel Museum in Jerusalem.
The model of Jerusalem, frozen in time in 66 AD, gives us a picture like no other of what it was like on the eve of the failed Jewish revolt against the Romans and the subsequent destruction of the temple built by Herod the Great.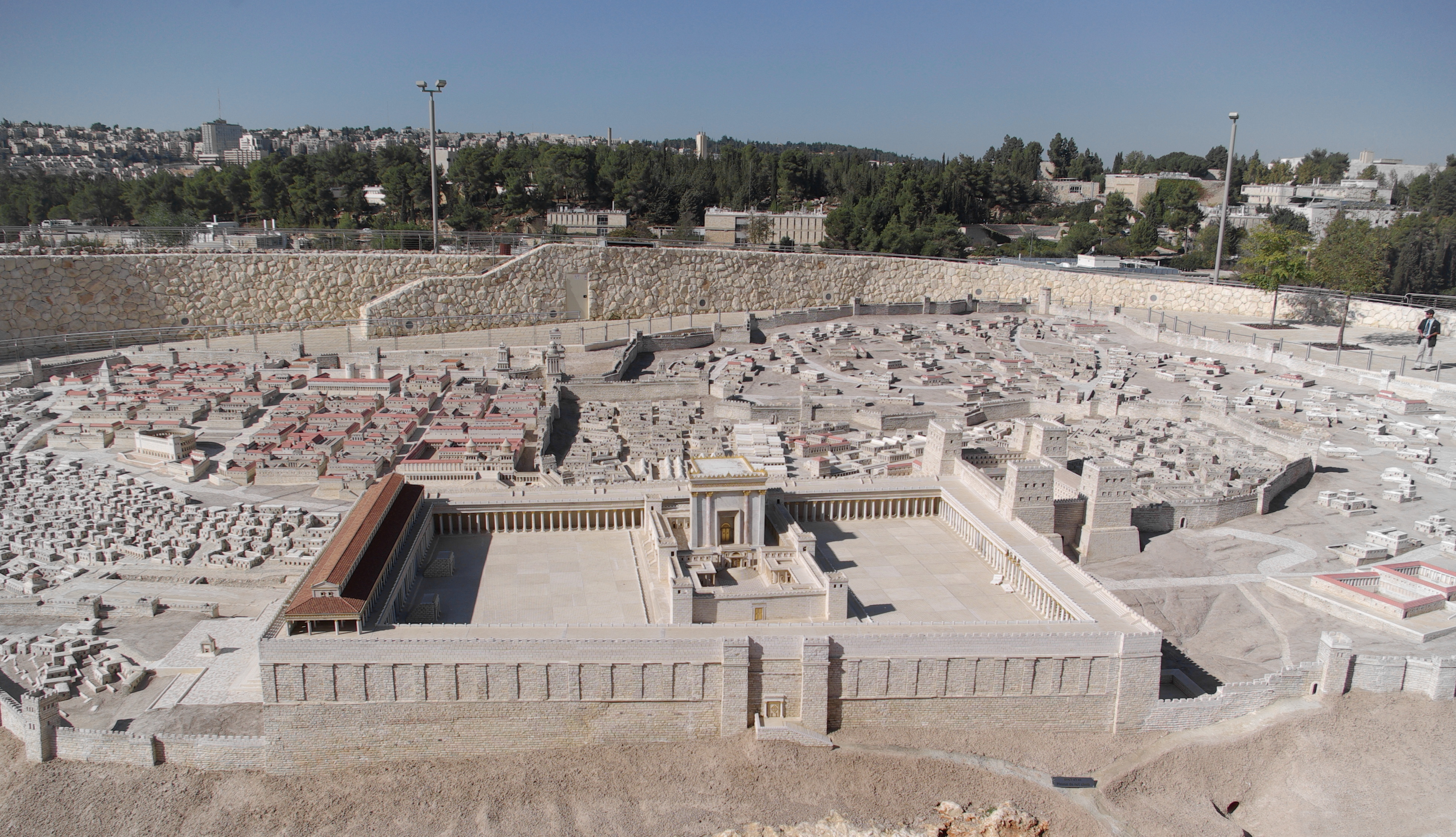 One can see the mound of Calvary as it looked only 36 years after the crucifixion of Jesus Christ, as well as the pool of Bethesda, mentioned in the Gospels as the place where Jesus healed the blind man.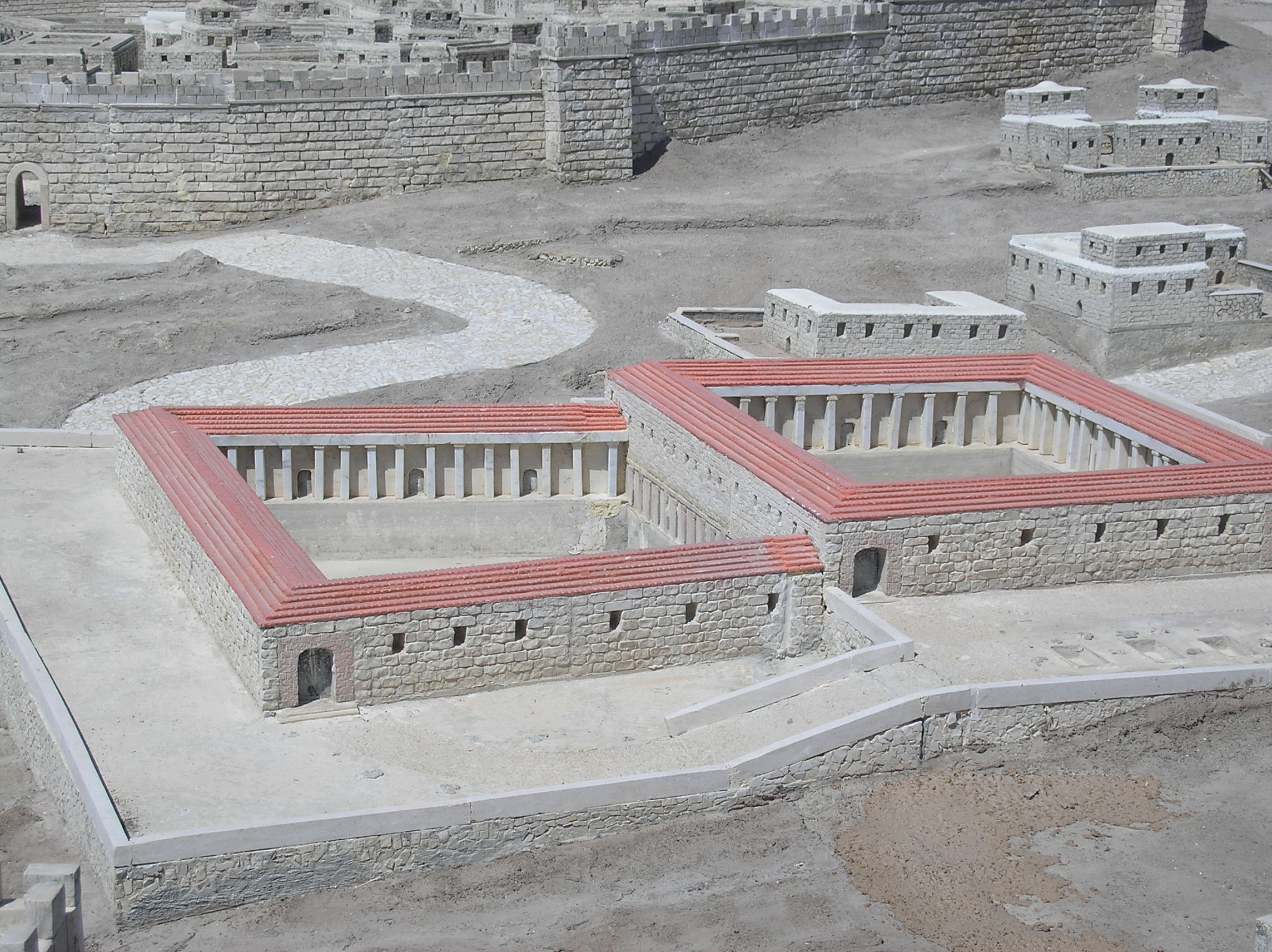 Visitors may walk around the dollhouse-sized city which was created by Hans Kroch, the owner of the Holyland Hotel, in the 1960s, and peek into the Second Temple at the center of the city, Herod's Palace, and the streets and marketplaces as they looked when Jesus walked on earth.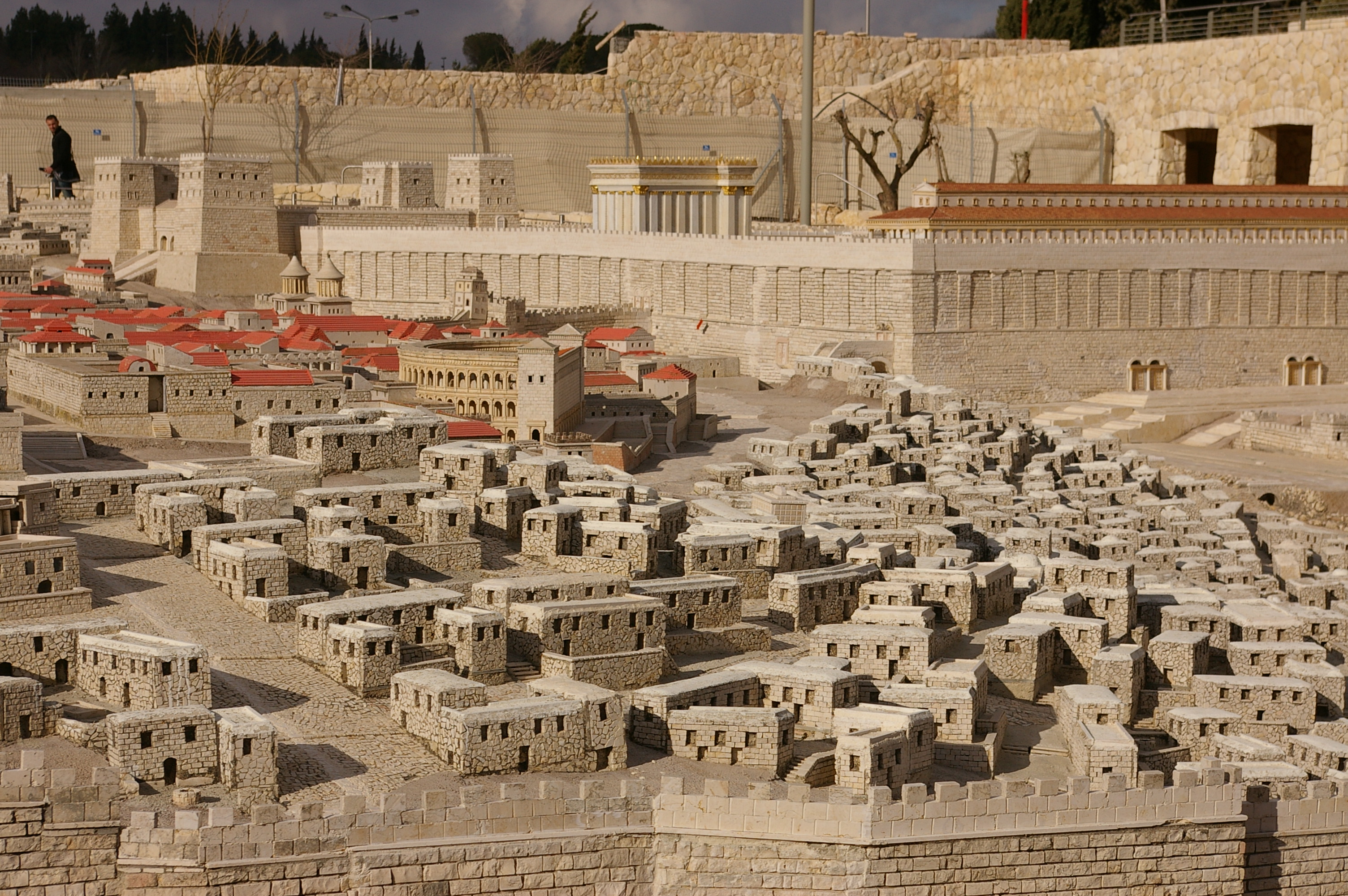 You wouldn't be the first to think 1st-century Jerusalem looked a lot like Rome. According to the museum, the city's builders, the Hasmoneans and Herod and his successors, were greatly influenced by Greek and Roman culture:
"They adopted Greek names, surrounded themselves with foreign counselors, and imitated the Roman way of life and form of government. The architecture reflects this well: the urban plan, the style of buildings and streets, the presence of a sacred hilltop enclosure, the splendid public water installations, the massive monuments, and sport and entertainment facilities."
Not to be missed while visiting the model: The Shrine of the Book, which houses the Dead Sea Scrolls, and artifacts discovered at Masada are also on exhibit at the museum.