A new natural skincare line encourages women to embrace their age rather than disguise it.
With each coming year it seems that anti-aging skincare products are being pushed onto younger and younger audiences. These products come in the form of wrinkle creams, face masks, and serums — often carrying a hefty price tag as well. It's no wonder that the global cosmetic industry predicts the U.S. skincare market will reach about $11 billion by the year 2018. From time to time, I'll admit that I find myself wondering whether the small creases around the corners of my eyes or the smile lines around my mouth will someday turn into wrinkles — and I'm only 21 years old.
Though we could point fingers at much of the beauty industry for perpetuating this cycle of worry over signs of aging and peddling expensive creams to banish them, one beauty company called Well Within Beauty is doing something different. They're trying to help women embrace beauty and age by looking at skincare as one aspect of a long, healthy life.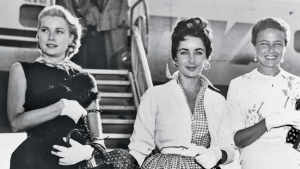 Read more:
The surprising beauty secrets of Hollywood's Golden Age actresses
The company's founders, Renee Tavoularis and Lynne Florio, recently left jobs at the famous beauty company La Prairie to form their own brand. The idea was to create a company that they felt better suited their passion for helping women live healthy lives. "We wanted to deliver natural, organic, plant-based products due to our belief that beauty lies within nutrition and lifestyle," Florio says.
Tavoularis and Florio have created the skincare line "Planted in Beauty" with natural, cruelty-free, and chemical-free ingredients. In addition to being organic and environmentally responsible, the skincare line also follows European guidelines, which are a lot stricter than those in the U.S. The line of seven products, set to launch this month, is geared mostly towards women in their 50s and 60s but may even help women in their 30s.