Nearing the end of our May tour, today we find one of the most famous of the Madonnelle.
We continue with our daily tour this month through a particular artistic expression of Marian devotion: Rome's "Madonnelle" ("little Madonnas"). These are images of Mary—some of them miraculous—scattered throughout the streets and alleyways of the city. They are the object of much popular devotion. Follow the series here: Little Madonnas of Rome.
The Madonnella known as the "Image of Ponte" is a large street-level shrine on Via dei Coronari at the corner with Domizio Alley, in the Ponte neighborhood of Rome. It is among the most important, largest, and oldest of the images of the Madonna on the streets of Rome, due to both its location and the artists who created it.
A real-estate transaction in 1431 already makes reference to the "image of Ponte," although the current appearance of the shrine dates from the years between 1523 and 1527, when the building belonged to Cardinal Alberto Serra di Monferrato, whose name is engraved on the base of the shrine and who ordered the shrine to be beautified and restored.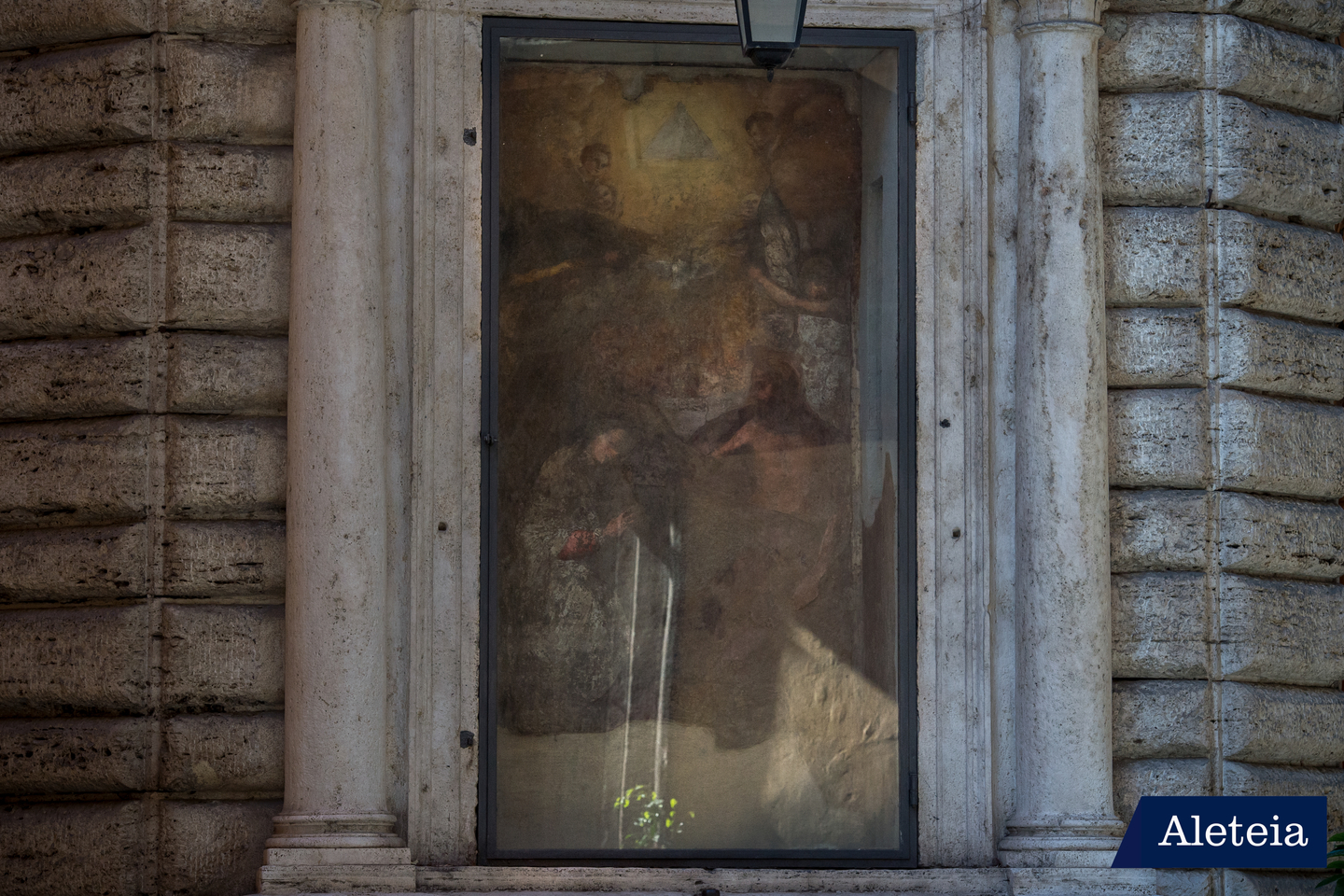 The work was entrusted to Antonio da Sangallo the Younger. Taking inspiration from the side altars of the Pantheon, he created a very elegant small temple, with two columns, built against the wall made of curved blocks of stone where the corner of the building is cut at an angle, all made of travertine limestone. The shrine rises from a travertine base and is capped by a pediment on which you can read, "Instaurata fuit quam cernis Imago Pontis" ("the image of Ponte which you see was restored"), referring to the 15th-century image.
The painting is the work of Perin del Vaga, and it shows the coronation of the Virgin, replacing the original image of the same theme. The painter used vivid colors—although, today, the painting is much deteriorated and partly missing—to depict, on the background of the niche, the Madonna with bowed head being crowned by Christ.  She is seated on a throne of clouds and surrounded by a chorus of angels, seraphim, and cherubim, who are throwing flowers. On either side, Saint Anthony and Saint Sebastian contemplate the scene.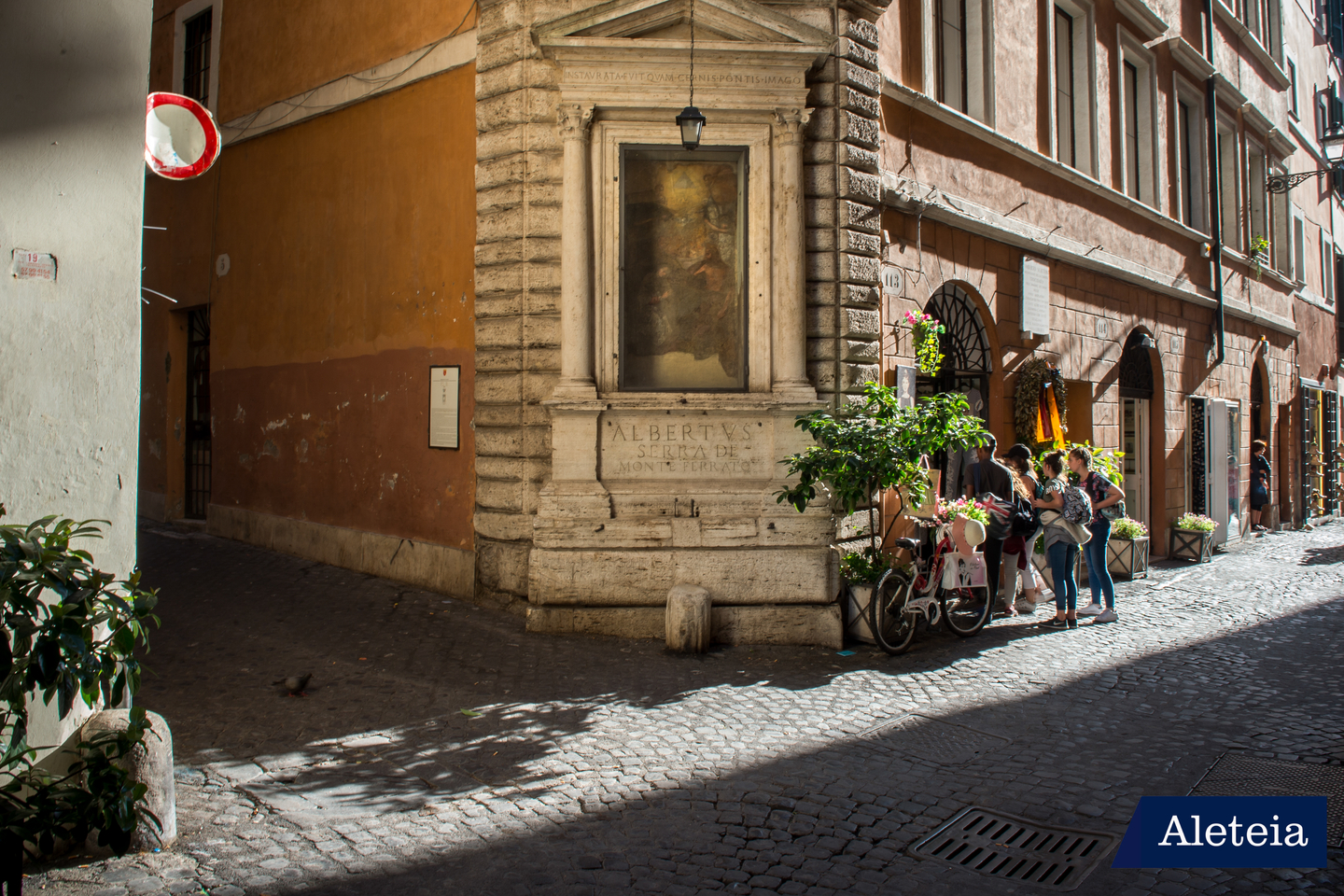 The shrine is located at a strategic location for pilgrimages, just a few steps from Sant'Angelo Bridge, which, at the time, pilgrims had to cross on the way to Saint Peter's Basilica. The part of this road that is nearest to Sant'Angelo bridge was once called Via dell'Immagine ("Image Way") or Via dell'Immagine di Ponte ("Image of Ponte Way"). Even today, the current name, Via dei Coronari, reminds modern pilgrims and passersby that this ancient street was once populated by vendors of rosaries, or "corone."
~
Follow the series here: Little Madonnas of Rome
See more articles like this at Aleteia's Art & Travel section.