In Greece, a pious beekeeper has a habit of putting icons in his beehives. The icons bless the bees ... and the bees protect the icons.
Need an idea for Lenten almsgiving?
Help us spread faith on the internet. Would you consider donating just $10, so we can continue creating free, uplifting content?
Make a Lenten donation here
For a decade, a beekeeper named Sidoros Ţiminis, living in the region of Kapandriti, near Athens, has kept a tradition: every spring, he slips icons of Christ, the Holy Virgin and different saints in his beehives, in order to bless his bees and his yearly honey production.
Read more:
In Search of Spiritual Guidance? Look to the Bees
And every year, the very same mysterious phenomenon occurs: bees make their honeycomb cells around the pious images, meticulously avoiding covering them. Could it simply be a phenomenon related to some effect in the painting itself, which might prevent bees from building their honeycombs on them? In any case, the work of these peculiar Greek bees remains interest-worthy.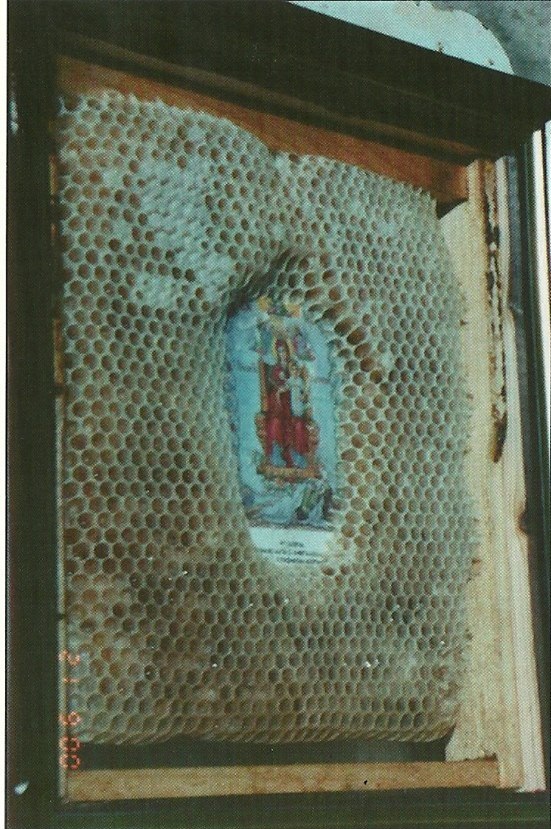 Launch the slideshow