Getting to know people as adults can be tough, but it doesn't have to be.
What can God do in your life with one Bible verse a day?
Subscribe to Aleteia's new service and bring Scripture into your morning:
Just one verse each day.
Click to bring God's word to your inbox
Making friends when you are a kid seems so simple — if you have the same pair of tennis shoes as your classmate, you're going to be best friends. But as adulthood approaches, making friends becomes a little more of a challenge. And after college, friendships require more intentionality then ever before.
After I graduated last year, all the things I shared with those around me — college living, similar class schedules and a shared school spirit — disappeared when I moved to a new city. I had never been more stressed about making friends before. When I added in trying to balance a new marriage, new job, and a new home, I was left questioning everything as I tried to meet new people. I wondered if I would ever have friends to bond with during this new time of my life.
In those first getting-to-know-you conversations, it can be easy to avoid asking questions and just talk about yourself. After all, if you ask too many questions, you'll come off as nosy or make the other person feel like they're being interrogated, right? But a new Harvard study showed people like getting to know you better when you let them do most of the talking — in other words, the more questions you ask in those initial conversations, the more of a good impression you'll make.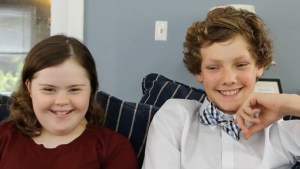 Read more:
Now THIS is what true friendship is all about (VIDEO)
Current research on how to form new friendships has focused on the idea of responsiveness, which is a set of behaviors that address the needs and desire of the other person in conversation. When we feel like someone is responsive towards us, we like that person. Responsiveness has three components — understanding, validation, and care.
In their study, Karen Huang and her Harvard colleagues realized that asking questions encompasses all three of the characteristics of responsiveness in conversation. When someone expresses their interest or passions in a conversation, the best way to understand them further is to ask questions. By asking follow-up questions, you're able to validate their thoughts and opinions. Finally, genuine questions show that you care about the person and their opinions.
"Across 3 studies of live dyadic conversations," Huang wrote, "we identified a robust and consistent relationship between question-asking and liking: people who ask more questions, particularly follow-up questions, are better liked by their conversation partners."
If you're struggling to make friends as an adult, you're not alone. Here are 3 tips to improve your responsive skills and get to know the new people in your life better!
1. Ease into deeper questions 
When you're meeting new people, it can be tempting to skip small talk and delve into deeper conversation right away, especially if you're used to discussing heavy topics with good friends. But when you're first getting to know someone, ease into conversation by getting to know the person you're talking to. Start by asking them about their passions, family, or schooling.
Then, you can use the answers from those surface-level questions as a springboard to dive deeper into conversation with them through follow up questions. Follow-up questions are evidence to the person you're talking to that you are listening to their thoughts. And the best part? Follow-up questions make it easy for you as the asker! Instead of stressing about what you should say next or whether there will be awkward pauses. Instead, you get a chance to listen and learn about something new!
Read more:
3 Friendship lies we need to stop believing
2. Remember the context 
Context is key to deciding what questions to ask someone as you get to know them. When you're able to understand the background of the person you're talking to, you can tailor the questions you ask them to the specific situation. Stephen Covey, author of 7 Habits of Highly Effective People, writes in his book, "Seek first to understand, then to be understood." When you're able to identify the context of a conversation, you're able to ask genuine questions that are relevant to the person's life. Because you're being genuine and responsive, your conversation may take a completely different turn that it would have if you'd jumped in with a story of your own or cut them off with advice.
Discovering the context of the conversation also gives you hints about what subjects to discuss when you meet someone. If you've just met someone at a social gathering, asking them tons of questions about their job may make the conversation feel more like an interview than a casual meeting.
Practicing "searching for context" is something I've found to be very exciting. When you approach a conversation without any need to have the intent of replying, without any need to have a "smart" response, it changes the entire flow of the discussion.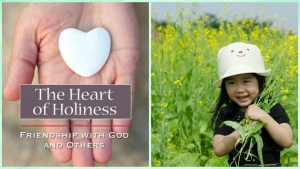 Read more:
Want to be holy? Then work on your friendship with God
3. Ask open-ended questions 
Nothing shuts down a conversation faster than questions that can be answered with a yes or no. These close-ended questions are used to gain facts, not to get to know someone. Open-ended questions allow someone the chance to reflect and express their feelings and thoughts. So, instead of asking someone if they are from the area, ask what they enjoy most about living in the city. Genuine, thought-provoking questions show your responsiveness in initial conversations.