The tendency to judge is too often present in our way of thinking and looking at others.
Need an idea for Lenten almsgiving?
Help us spread faith on the internet. Would you consider donating just $10, so we can continue creating free, uplifting content?
Make a Lenten donation here
Good. Bad. Fantastic. Hopeless. Fat. Stupid. Loser.
Most people easily judge and label others. Look at yourself. You often do it unknowingly and unconsciously. You are a consummate judge, both in your thoughts and out loud.


Read more:
Pope: Before judging others, we must remember we are sinners


Although we all want to appear tolerant, the tendency to scrutinize or even judge is present far too often in our way of thinking and looking at others.
Why do we judge?
It's hard to say where this tendency comes from and most likely it has no single cause. Our culture of competition could be at fault here. Since childhood, we are judged and compared. We learn that someone is better and someone else is worse. Schools promote specific skills, and at work we are to achieve specific results. The culture or the society promotes a certain kind of lifestyle and achievements. The people who do not fit into the dominant forms are often described as worse, losers, or inappropriate. You have to have a very strong spirit to not succumb to those judgments and not look at yourself through the prism of the labels given to you, and to avoid falling into the typical pattern of comparing and judging.
Another reason for passing judgments could be your own self-esteem. It starts in the family home. People from dysfunctional families (situations of alcoholism, violence, or emotionally absent parents) carry a baggage of shame, a sense of rejection, insecurity, and lack of love as adults.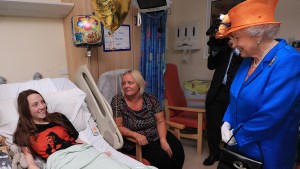 Read more:
The compassion of a queen
Those who are judged have an easier time judging others. All thanks to the modeling mechanism, which involves reproducing the patterns observed in the environment. It works on us subconsciously.
How to stop judging?
If you pass judgments easily, then a "From today on, I will not judge others" type of a declaration makes no sense. Instead, take a look deep inside yourself.
How afraid are you of being judged?
Are you afraid to let someone down?
Are you afraid of being rejected, abandoned, or ignored?
People who carry such fears have a greater tendency to judge others than those who are free from them. So examine yourself and see if you could be guided by such fears. If you discover some, don't fight them. In the beginning, simply accept them. Remember that self-love (the healthy, non-egotistical one) starts with the acceptance of yourself as you are, with all your faults and assets.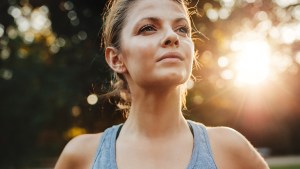 Read more:
Positive self-affirmations don't work, so try these confidence boosters instead
Think about it.
How much do you like yourself? How much do you love yourself? Think, you can only love others as you love yourself. If you don't love yourself, you cannot truly love other people.
How much do you accept your faults? Are you compassionate with yourself?
If you are like most people, you probably know well what is wrong in you, what doesn't work, what is your fault. You see what is missing, instead of seeing what is good. If you want to change this, then do this simple (though not easy) exercise.
Take a piece of paper and write down 10 things that you like about yourself, things in which you are good or even fantastic. Think about your assets, skills, abilities, talents. You can write down things you know how to do very well, even the smallest ones. Or those that come easily to you (those are the talents). You can also write what you like about the way you look.
When you have listed 10 things, then add another 15. Believe me; everyone can find 25 amazing qualities or skills. You will need some time for that; you can't do it one evening. I encourage you to take the challenge and take your time. Come back to that list, read it, fill in the missing parts. Appreciate yourself, appreciate others, and watch how your way of looking at people around you changes.
This article was originally published in the Polish Edition of Aleteia.