The centuries-long alliance has been a saving grace for patients in many ways.
What can God do in your life with one Bible verse a day?
Subscribe to Aleteia's new service and bring Scripture into your morning:
Just one verse each day.
Click to bring God's word to your inbox
Marie Guenet de Sant Ignace, an Augustinian nun, arrived in Quebec in the 1640s with one mission: establish a hospital. In 1644 she and two companions founded Quebec's Hotel Dieu hospital and started a long tradition of women religious in North America providing medical care to all, no matter what.
Since then other women's communities have followed and opened hospitals across North America, including the Grey Nuns of Montreal, the Sisters of St. Joseph, the Daughters of Charity, and Sisters of the Third Order of St. Francis, among many others.
The Hotel Dieu of Quebec still exists today, as do many of the other hospitals founded by religious women. Over time some facilities, like the Hotel Dieu, have been handed over to local health authorities while others are operated by Catholic health care corporations run by dioceses or religious communities. Today the Catholic Health Association in the United States counts about 600 Catholic hospitals in the country, while the Catholic Health Care Alliance in Canada counts about 100 such facilities in that country.
Whatever their administrative status, the hospitals these women founded in both United States and Canada still serve patients and are often at the forefront of medical care. Some of these facilities mean the difference between a patient getting medical care at all.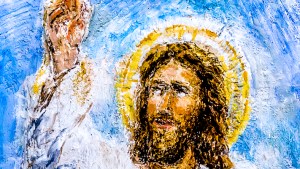 Read more:
In the midst of this busy health care laboratory are mysteries that go beyond science
In Chesterfield Inlet, Nunavut, the Grey Nuns' St.Theresa Hospital evolved over the years into a care facility for disabled people. The sisters left the Arctic hamlet in 1999, but the facility they started is still there — run by the territorial government — and is the only care facility for disabled people in the Arctic.   
This phenomenon isn't limited to the high north.
According to the Catholic Health Association of the United States, one out of every six patients in the U.S. is treated in a Catholic hospital, something that upsets groups who do not agree with the ethics directives to which Catholic hospitals adhere. But for many Americans a Catholic hospital is the only option, either due to location or due to a lack of medical insurance.
Sister Judith Ann Duvall is the Major Superior of the Sisters of the Third Order of St. Francis. Her order runs OSF HealthCare, which includes 11 hospitals, two nursing colleges and a network of almost 700 primary care physicians in Illinois and part of Michigan. Sisters work in clinical and pastoral roles within OSF Healthcare.
At a recent presentation to Catholic business leaders, Sr. Judith Ann explained the mission of OSF HealthCare is to "care for all, turn no one away." That means providing charity care and uncompensated care — something that has increased across OSF facilities as unemployment has grown — and not being driven by the bottom line.
Instead, Sr Judith Ann explained, it means focusing on the fact that providing healthcare is a "sacred ministry in service of human life," and aiming to provide the highest quality care with compassion.
Viewing healthcare as a sacred mission can also be motivation to be at the forefront of medical care in specialized areas, or offering certain types of care, simply because it is the right thing to do.
For OSF HealthCare that means expanding the care they offer for children with autism and providing care for special needs children in foster care.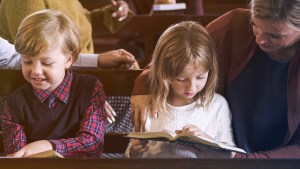 Read more:
A great visual tool that helps children with autism during Mass
At St. Paul's Hospital in Vancouver, British Columbia, providing Catholic health care means staring down some of the most difficult issues facing society today. The hospital, which was founded in 1894 by the Sisters of Providence, runs the Crosstown Clinic where medical-grade heroin and the painkiller hydromorphone are used to treat opioid addicts who have not responded to other treatments. It is the only such clinic in North America.
In Sugar Land, Texas, the CHI St. Luke's Health operates Caritas Women's Care, which provides women with gynecological care at all stages of their lives. Two key tools used at the centre are the Creighton model of Fertility Care and NaPro Technology.
The Creighton model uses observation of biological indicators and charting to determine a woman's fertile and non-fertile times. NaPro Technology applies the Creighton model to identify hormonal changes during a woman's cycle, allowing doctors to identify underlying causes of various women's health issues.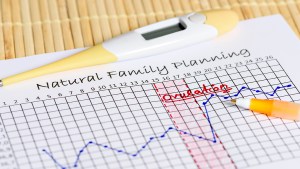 Read more:
Teaching your teen to chart her cycle could literally save her life
There are only 256 centers across North America that provide Fertility Care using these two methods. Many are part of Catholic health networks, like CHI St. Luke's, while some centers are privately owned and operated.
Whether they are administered by religious orders or private health corporations, Catholic hospitals face the same key challenge, Sr. Judith Ann Duvall says: maintaining their Catholic identity and keeping the poor and vulnerable at the heart of their service.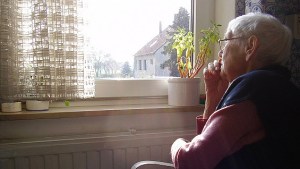 Read more:
Pope orders religious order to stop offering euthanasia in its hospitals