The Basilica Cistern was discovered in the 16th century after a French scholar heard tales of townspeople drawing water from their cellars.
In 1545, Petrus Gyllius, a French scholar visiting Istanbul, heard strange stories about people drawing water – and sometimes even fish — from their cellars.
After further exploration, Gyllius discovered something amazing – an enormous underground cistern located under what was once a basilica.
The "Basilica Cistern" was built in 532 by Byzantine Emperor Justinian the Great in Constantinople to store fresh water for the emperor's palace and surrounding buildings. The largest of several hundred ancient cisterns in Istanbul, it was the size of two football fields and once held 80,000 cubic meters of water – enough to fill 27 Olympic-sized swimming pools.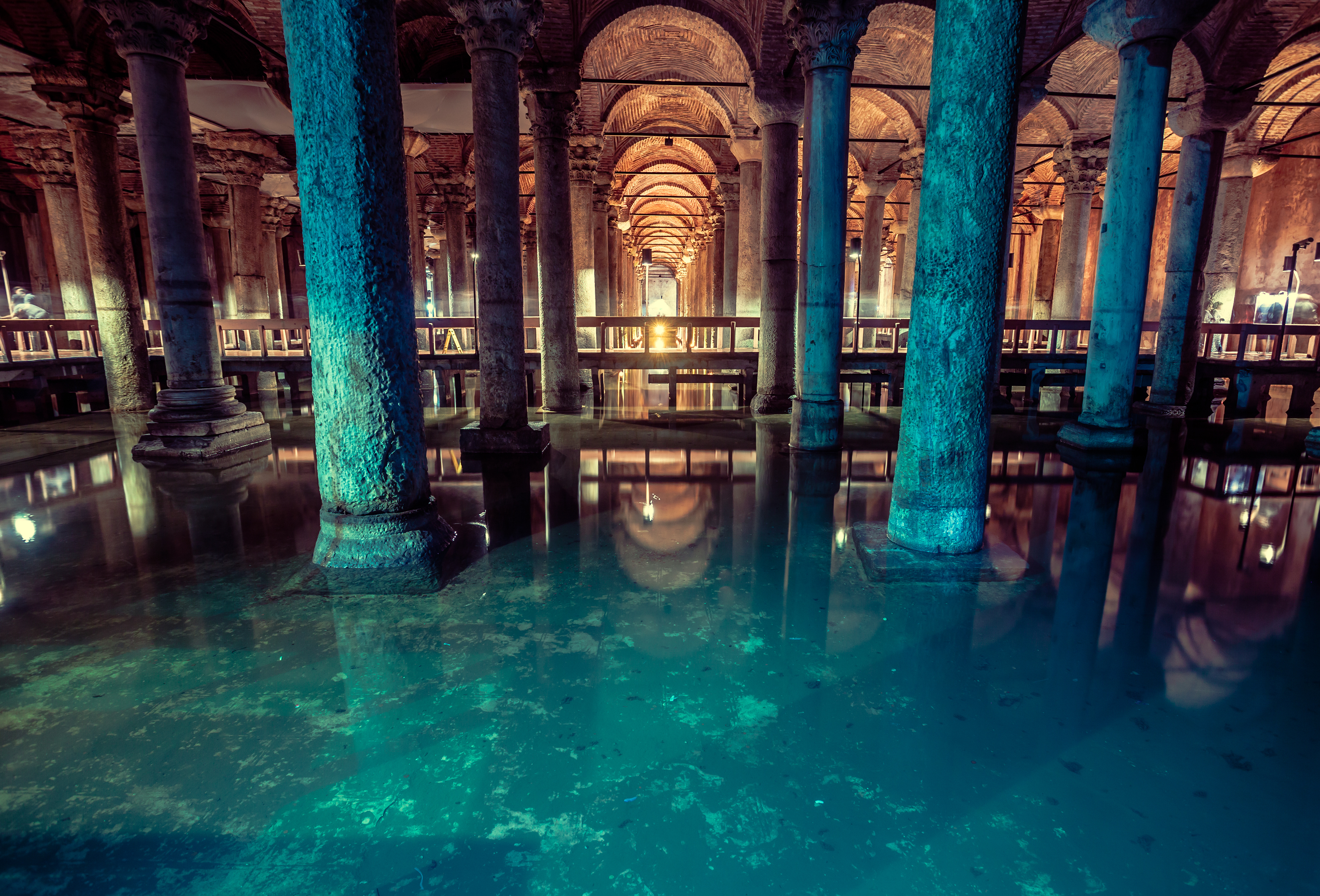 Visitors today may descend the 52 stone steps to find themselves amidst 336 30-ft marble columns scavenged from Roman ruins. In the past tourists could tour the cistern in rowboats, but since it was dredged in the late 1980s, visitors can walk across a boardwalk overlooking shallow water.
Fish still swim in it, and it is said that they were originally used as a security measure – like a canary in a coalmine. If the water was poisoned, the fish would float to the top.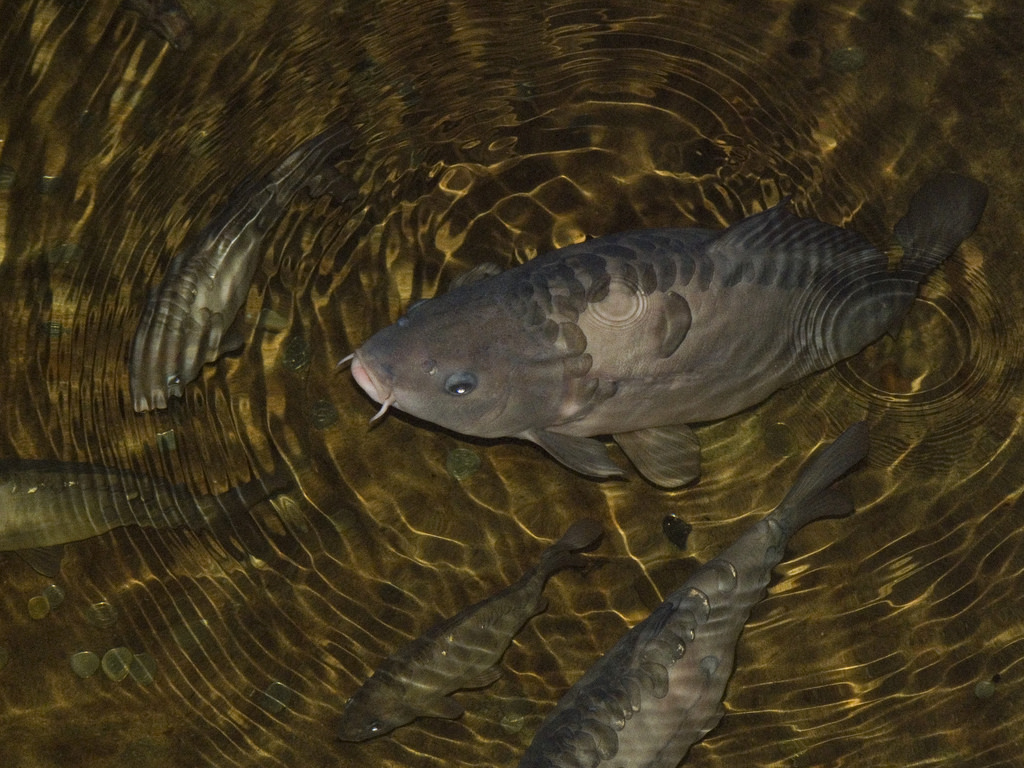 Giant Medusa heads support two pillars at the back of the cistern, and why they are there remains a mystery. In Greek mythology, Perseus was able to kill the Gorgon monster by cutting off her head, and Medusa's head of snakes was then used by the goddess Athena as a shield, known as the aegis. (We still say we are "under the aegis" of someone or some organization that provides authority and protection.)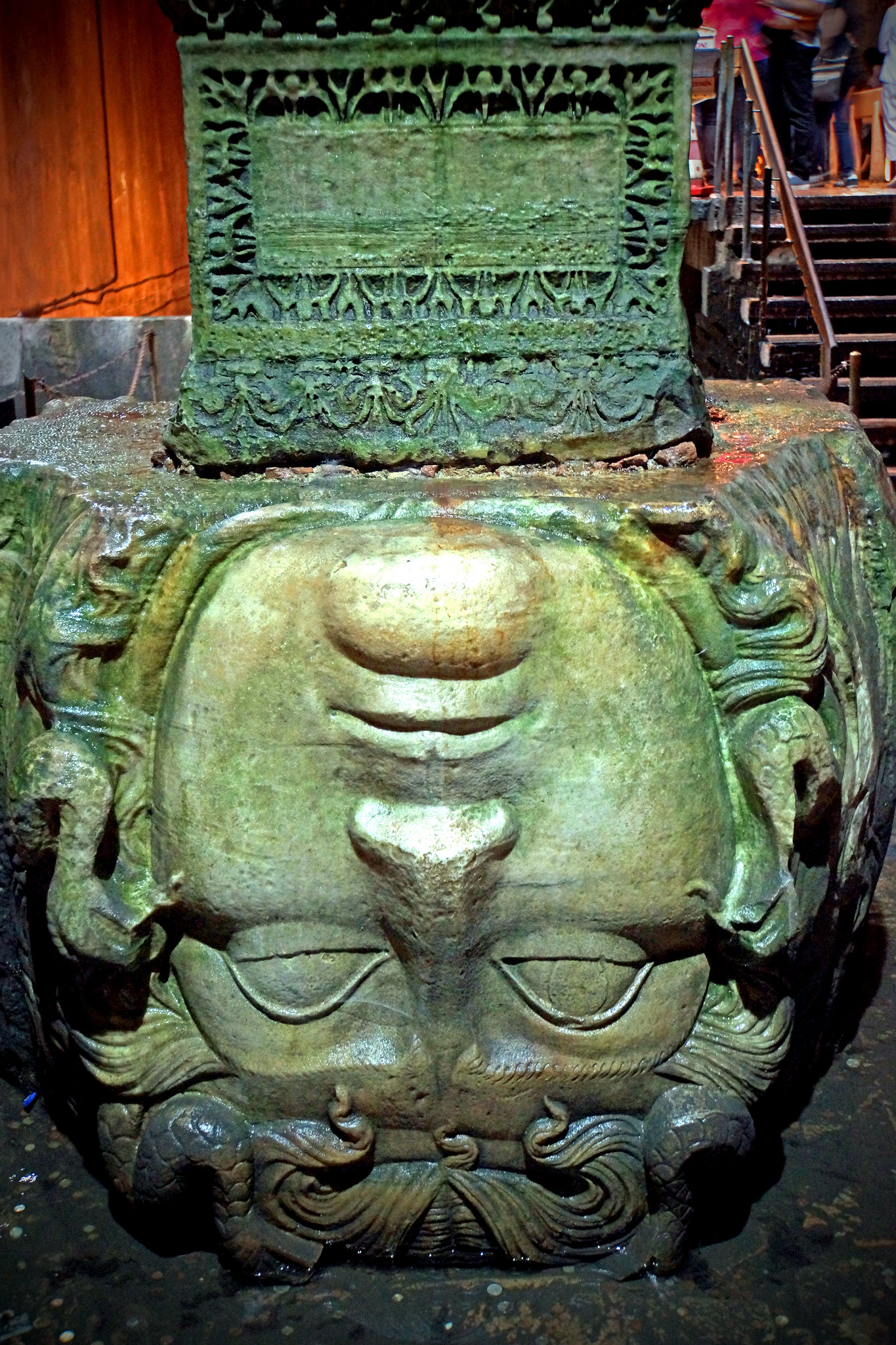 In the cistern, one of the Medusa heads is sideways and the other is upside down. Some believe that the stones scavenged from the Roman ruins may have just been the right size and shape to prop up the pillars. Other historians theorize that the early Christians who built the cistern may have purposely placed the pagan statues upside down in a bold statement of faith.