If you don't take the risk, you'll never know what you can accomplish.
Last year, my New Year's resolution was to give sparring a try. I loved learning and practicing taekwondo, but sparring was… intimidating. Frightening, actually. It made the "martial" part of martial arts real, made those kicks and strikes mean something that they didn't mean on a bag. I didn't want to get hit, but I also didn't want to hit someone else.
I knew I had to try. There was no way to progress in my training if I didn't, but I also wanted to do it to prove to myself that I could try something new and scary and not give up. By April, I was getting kicked in the face at my first tournament. By July I was getting pummeled at Nationals. And by August I was training with our competition team under a Level II Olympic coach.
And yet, every time I go to sparring practice I kind of hope that we just do drills. I still don't like actually sparring. I don't like getting kicked in the face (or, one horrible time, the throat) and the fight-or-flight response is still hard to manage. But I know that's the only way to get better. More importantly, I know that every time I step in the ring when I don't want to, I'm teaching myself to become more comfortable with choosing a real-time risk with an unpredictable outcome.
That's a hard thing to do. It's the main reason so many New Year's resolutions fail — trying new things is something most of us don't do well, or at all. According to the New York Times, habits are powerful because they are the easiest choice to make right now:
Habits are powerful. We persist with many of them because we tend to give undue emphasis to the present. Trying something new can be painful: I might not like what I get and must forgo something I already enjoy. That cost is immediate, while any benefits — even if they are large — will be enjoyed in a future that feels abstract and distant … Overconfidence also holds us back. I am unduly certain in my guesses of what the alternatives will be like, even though I haven't tried them.
The best fight I ever had in team competition was the day I decided to quit. I was fed up with my lack of progress, annoyed at my coach's criticism instead of praise, and losing my self-confidence. I was the only adult, constantly getting my butt kicked by girls who weren't even old enough to drive. I felt ridiculous and pathetic. So when I got called into the ring I was feeling defeated but belligerent about it. For the first time, I stopped letting caution and self-doubt guide my sparring and decided that if I was going to lose, I would lose spectacularly.
I didn't lose. In fact, I finally learned to fight. I learned that it was hard and risky and that I'd still end up on my back, but that I could give as good as I could get. More importantly, I realized that my confidence in my own limitations was unfounded. I was sabotaging myself not through fear or doubt, but through a weird overconfidence that I lacked ability. I had to try something I was 100 percent sure I couldn't do in order to learn that, in fact, I could do it.
That's why New Year's resolutions are so hard to keep. We always aim for things we want to accomplish but haven't yet, and most of us aren't really sure we can do them at all. It's scary to try, because what if you try and fail? Then you'll know you can't.
But you can.
If I can earn a black belt after a lifetime of being uncoordinated, and learn to spar despite being legally blind in one eye, you can do it, too. Whatever your "it" is, you can do it. And if you don't try, you'll never know that you can.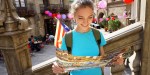 Read more:
Why you should let your kids take risks — especially when they might fail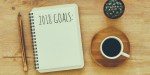 Read more:
How to make a truly successful New Year's resolution