Striving for greatness often means being uncomfortable and taking risks.
Mediocrity is the great temptation of our era. Every physical comfort is available, there are often at least a dozen drive-thru food joints just down the road, and the world of streaming entertainment is literally soaking into our skulls via a haze of wi-fi networks. Pointing this out isn't so much an attempt to opine about what's good and what's bad so much as it is to point out that our existence can be really, really comfortable. It's so easy to just sink into the recliner and accept it.
The siren call of life-as-usual may not be worth the trade-off, though. Pope Benedict XVI saw this danger and is widely quoted: "You weren't made for comfort, you were made for greatness." Eventually, a life of ease and comfort affects our spiritual life and we learn to accept mediocrity. To strive for greatness means sometimes being uncomfortable and taking risks.
Lent can shake us out of our slumber. During these weeks, the line at the confessional lengthens, various penances are taken up, and extra prayers drift up to heaven. It can be an uncomfortable process, even if it only manifests itself as a rumbling stomach on Good Friday. The discomfort is actually a good development because it means we're striving to make progress. In this sense, Lent is less a self-contained bump in the road and more the beginning of an enduring lifestyle change. It shocks us out of mediocrity and sets us on an entirely new path — the path to greatness.
Here are seven ways we can leave mediocrity behind:
Reject superficiality
When we're surrounded by so much easy distraction, we lose sight of the fact that what's important in life isn't necessarily what we see at the surface. By taking away some of our easy comforts, Lent forces us to dig deep.
Choose true freedom
Mediocre people blend in and act like other people, or act like they think other people want them to act. People who seek greatness take life into their own hands. They're not held back by past mistakes or peer pressure, and they don't make peace with bad habits. By prompting us to shed emotional and spiritual baggage, Lent frees us up from the constraints of life-as-usual so we are free to become more.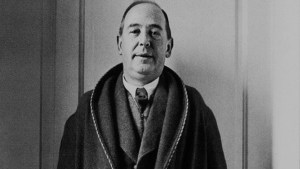 Read more:
C.S. Lewis tells you how to observe Lent
Practice selflessness
Self-absorbed people don't make any interior progress because spirituality is all about finding a larger horizon through self-sacrifice and love. When each day throws new problems our way, it's easy to get caught up in our own needs. Lent provides a good opportunity to break that habit by prompting us to practice charity. Charitable acts not only help the people to whom we give, but they help the giver curate gratitude and selflessness.
Dream big but act small
It's okay to have huge goals, but you won't get there overnight. There will probably be a thousand little steps in between, marking slow steady progress towards the goal. This is how Lent can be really helpful. I want to be a holy, amazing saint who inspires future generations, but first I need to be able to not drink Coke for 40 days. It may seem insignificant to achieve so small a goal, but big success builds on many small ones.
Stand apart from the crowd
Everyone else is doing their thing, but your Lenten penance is yours alone. It might be quirky and oddball, but you know yourself better than anyone, and if your Lenten promise involves staying away from the gumball machine, ditching Twitter for a while, or trying to be nice to one stranger per day, then that's the promise to make. Life-as-usual is boring, but greatness brings out the best possible you, and for that there is no substitute.
Learn to fail
I hate to fail, but every Lent I fail hard. For instance, I almost always end up eating meat on a Friday accidentally, and it may have happened a time or two that I've fallen short of my resolution not to drink alcohol. But the lesson I've learned is that, if mediocrity accepts failure and gives up, greatness sees the failure as an opportunities to re-commit.
Try something new
The best Lenten resolutions don't only involve giving up a bad habit, they also involve doing something new like helping out at the soup kitchen, meeting someone new, or volunteering for the first time at fish fry. Mediocre people settle into a pattern and never break it. It can be a bit frightening to break out of old habits but along with the fact that it might be fun, there's the satisfaction of expanding your horizons.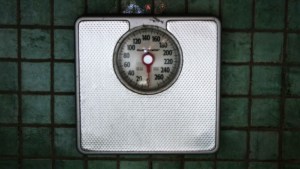 Read more:
Is vanity ruining your Lent?