Filmmakers intend to extend the film to more theaters for Week 2.
Faith-based movies have a history of poor box-office showings, so it was a pleasant surprise for many Christians to see the success of I Can Only Imagine, the story behind MercyMe's best-selling single by the same name. In its opening weekend, the film earned $17.1 million across 1,629 locations in North America. This sets a record for the production company, Roadside Attractions, whose previous best was Forever My Girl (2018).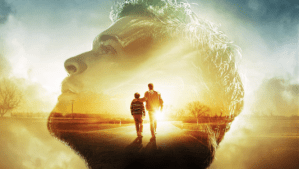 Read more:
MercyMe's Bart Millard says new movie 'I Can Only Imagine' is a "redemption story worth being told"
I Can Only Imagine has already earned more money than Forever My Girl earned in its entire stint on the big screen, only $16.2 million. If it continues at this rate, I Can Only Imagine is expected to surpass Roadside Attractions' highest grossing film, Manchester By the Sea (2016), which pulled in a whopping $148 million. I Can Only Imagine only cost $7 million to make and was only projected to bring in between 2 and 8 million dollars.
The movie follows the life of Bart Millard, lead singer of MercyMe, and the experiences that prepared him to write the best-selling Christian single of all time, "I Can Only Imagine." The lead role is played by J. Michael Finley, a Broadway star making his big-screen debut, whose voice is very similar to Millard's. Playing the roll of his abusive father, who finds redemption in the healing power of God, is Dennis Quaid, whose gritty performance dominates the screen whenever he appears.
Along with the box-office success, I Can Only Imagine has earned an A+ rating on Cinemascore, which puts it in the same conversation as the new release Love, Simon, and Marvel's hit Black Panther. The film has also received an audience approval rating of 96% on Rotten Tomatoes.
Roadside Attractions co-president Howard Cohen was thrilled, albeit surprised, by the success. He told Variety:
"We knew that it was going to do well but we never expected a $17 million opening," Cohen admitted. "We're planning to be on well over 2,000 screens next weekend."