A music store owner's understanding of tough times is still touching lives.
As a 13-year-old-boy, Jacques Ruffin was totally oblivious to his mother's financial woes as he played on the trumpet she was paying off in installments. It's only now, at age 21, that Ruffin has discovered that one beautiful act of kindness, eight years ago, enabled him to have a "gift of music," which has "opened so many doors" in the young man's life.
Recently, while Ruffin was clearing out a closet, he came across a letter addressed to his mom from James W. Jones, who owns the Allegro Music Centre in Florida. In a kind and compassionate gesture, Jones wrote to Ruffin's mom to explain that he had taken the decision to alleviate her financial burden by clearing her debt, allowing those arduous monthly installments to be over. Appreciating her situation, Jones also encouraged the mom, saying, "I have been through bad times like you. But remember tough times never last, tough people do."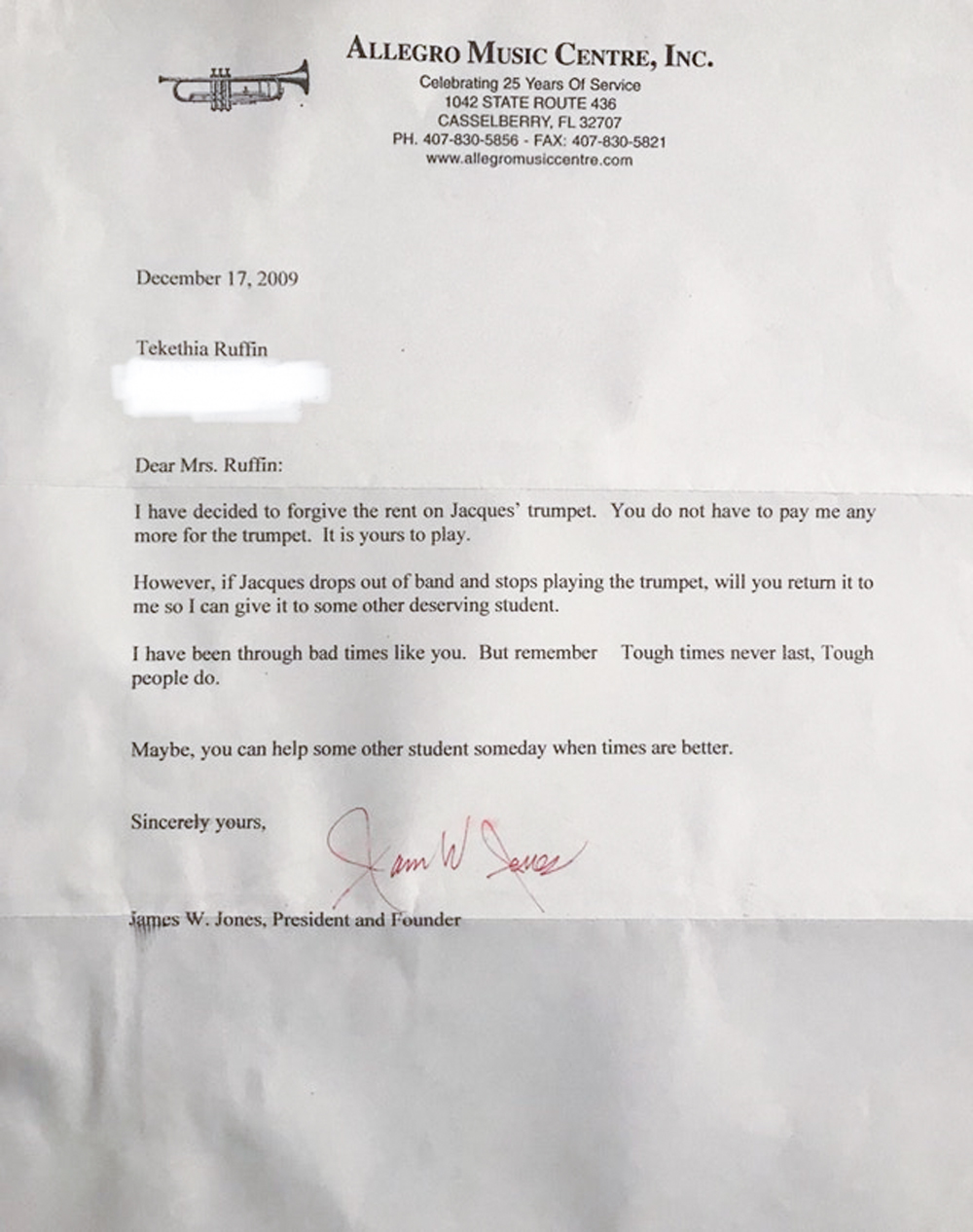 In his letter he also urged Ruffin's mom to return the trumpet if it was no longer used, and suggested that she too might help another student when times were better for her. The music lover explained to the BBC that "I did not want the student to miss out just because of trouble with making payments."
After the letter was shared on the social network site Reddit, fellow internet users were inspired to try and repay Jones with their own acts of kindness. One Redditor, vorpib, reported to MNN that he had decided to pop into the music center with some doughnuts as it was near to his home. On meeting Jones, whom he described as "so humble," vorpib discovered that the shop owner had done this before, helping other families who couldn't make payments.
Other users shared how "[Jones] didn't do this with the expectation of recognition or gain, he did this out of the kindness of his own heart." Acknowledging that business is pretty tough for music shop owners, other Redditors wanted to pay him back through anonymous donations of musical instruments.
Meanwhile, Ruffin, who describes Jones as a "hero," hopes to pay forward this nine-year-old act of kindness by setting up a GoFundMe page to raise funds for local music programs to ensure other students who want to play a musical instrument will be able to.
Jones's empathy and desire to help the young people in his community is worthy of a standing ovation — and following his example.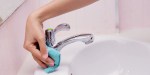 Read more:
10 Simple acts of mercy to slip into your everyday life