So much of our lives are given over to "tools" and "experts" -- but not this.
Years before it officially became funny in Incredibles 2, I once joked with a young married friend of mine about how great it would be to become homemakers, while our wives became the primary wage-earners for our families.
Rather than laughing at what I intended to be a joke (I'm fully aware that homemaking is way harder than my cush office job), my friend responded with excitement: "Yes, that would be amazing!"
I kept on though, teasing him with some old-school chiding: "You wouldn't feel like less of a man?"
His answer: "I would feel like more of a man. I could actually master all my stuff!"
In other words, my friend conceived of being a full-time homemaker as the ticket to figuring out how to change the oil on his car, how to program the Rain Bird® sprinkler system, how to control the A.C. zones in his house, how to charge up the Leapfrog® TAG pen, and how to deal with so many of the daily domestic gadgets that he was unable to use properly, for lack of time to "master" these tools.
As I've reflected on his answer over the years though, I've realized that my friend had his finger on the pulse of a wider problem that affects both men and women: So much control in our lives has been given over to various tools and "experts."
In his book Lost in the Cosmos, Walker Percy makes the point with a characteristic dose of dark humor:
"With the multiplication of technologies and the ascendance of experts and expertise in all fields, the self has consented to the expropriation of every sector of life by its appropriate expert … They know about science, they know about medicine, they know about government, they know about my needs, they know about everything in the Cosmos, even me. They know why I am fat and they know secrets of my soul which not even I know. There is an expert for everything that ails me, a doctor of my depression, a seer of my sadness."
It's bleak stuff, I know. But I've recently been pleased to realize there is at least one major exception to this trend: natural family planning (NFP). You read that right. I'm telling you that Mike and Jess up at the parish — yes, the ones with the cargo shorts and flip charts and mucus jokes — those two dorks have escaped the net of "experts" and "tools," at least with regard to their fertility.
Though Blessed Pope Paul VI is officially on record as admitting that the practice of NFP can be difficult at times — and we married couples know this to be true by experience — I would still say that the overarching experience for NFPers is one of empowerment.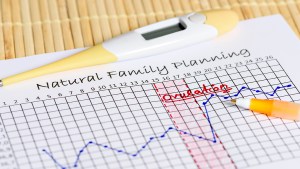 Read more:
Teaching your teen to chart her cycle could literally save her life
NFP gives couples the ability to exercise stewardship over the greatest power they have been given by God, the power to conceive a new human life together. No surrendering to outside experts or tools needed.
For example, experienced NFP users know — often with an amazing degree of accuracy — when they've conceived a child, and thus how far along they actually are in the pregnancy.
Given the high rate of caesarian sections performed in America, such knowledge can have practical importance. Here's a measure of the "empowerment" involved: I know some mothers who don't even blink an eye in "fudging" their reporting of the start-date of their last menstrual period when speaking with their OBGYN, ultrasound technician, or birth center. These women just don't want to be pressured into an induction or C-section when they are supposedly "dangerously over-term at 42 weeks," all the while knowing they are really closer to 40 weeks.
Note well: I do not condone this practice of being less then forthright with medical professionals. I simply note, from a male perspective: Those mommas have some serious moxie. And seriously, when will women be able to expect from their doctors a little more respect, so they don't have to resort to fibbing?
Here is a second example of "NFP empowerment": During a casual conversation with my wife a few years ago, a friend expressed some surprise that she and her husband had not yet conceived a child, even though she stopped taking hormonal birth control several years prior. My wife did a quick flyover of NFP with her friend and eventually sent her off with some of our books and charts. Our friend began attempting to chart, and quickly realized that she was not actually ovulating. She was then able to bring her condition to the attention of her doctors, who were able to effectively treat several medical conditions that had been impacting her fertility.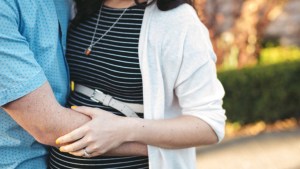 Read more:
Considering Natural Family Planning? A doctor answers 6 big questions
Today she and her husband have a beautiful son, and another child on the way. But don't miss the moral of the story: it was our friend herself, not the "experts," who detected the problem. NFP enabled this young wife to take the essential first steps towards rescuing her fertility. She was empowered to understand her own body, and through this understanding, to cooperate with God in giving the gift of life to children.
In Memory and Identity, Pope St. John Paul II wrote that part of God's goodness is seen in the way that he places a limit on evil, even if he still permits it for the sake of a greater good. I would suggest NFP is an example of this dynamic of God's mercy. Though we may have to live in an age in which so many things fall outside our abilities, God still offers us the possibility of a thoughtful cooperation with him in that central reality of marriage, the creation of human life.
Read more:
Simple advice from Benedict XVI on how to be a better mom or dad