It's important to allow yourself to go through all the stages of mourning.
What can God do in your life with one Bible verse a day?
Subscribe to Aleteia's new service and bring Scripture into your morning:
Just one verse each day.
Click to bring God's word to your inbox
Every person experiences death and loss in a very individual way, although often accompanied by similar emotions. This is as true for miscarriage as any other loss. It's important not to bury feelings and not to underestimate the situation —  and to get help and go through all the stages of mourning when you face the loss of a unborn child.
Miscarriage is a huge loss
Much has been said and written about the suffering many women undergo after abortion, and after losing a child right after birth. But recently there is more being written about loss stemming from miscarriage. In the clinic where I work, I've had many opportunities to meet women who've miscarried. At the moment, it happens all their dreams and plans related to their child and their family life together end. They suffer a huge loss.
These women experience shock because they already felt like mothers despite the fact that the baby was under their heart and not in their arms. Often they had received congratulations from friends and family; they had shared their news. The shock stemming from the loss is very painful for a woman to carry. Getting help can be important because as individual the experience is, women can often heal more quickly with outside help.
Grieving after losing a child
It is necessary to experience the stages of grief to return to emotional balance. The following are the four stages of grief women must allow themselves to go through:
Denial.It's not true. It' can't be true. It's got to be a mistake. This can't happen to me. These are common thoughts. Some cannot believe it's happened. It can be hard to accept the information and move forward.
Anger. Why me? What did I do to deserve this? This happens to other people. God is unjust. At this stage, the enormity of emotions associated with loss is revealed. Some women may cry and despair. This stage can last a long time. Some women may get stuck without progressing if they're not good at dealing with emotions. It's best to talk to a therapist if your community support is not helpful.
Depression.Nothing is worth doing. Everything is hopeless. Nothing makes sense. Why try to do something, it won't work out anyway. In this stage, women don't see any future. They lock themselves in. They don't take any action and often withdraw from family and social life. These depressive states are very difficult for a woman's loved ones. If she has other children, often she doesn't hug them, isolating herself. The entire family suffers with her. At this stage, if it doesn't change, it's important that someone around her takes care to initiate contact with a doctor/therapist since she may not initiate it herself.
Acceptance.I must keep going. I still have a family who need me. I can't change anything now, I have to accept what has happened, trust God and move forward. Women reach this stage with great difficulty. It takes a lot of time and work on their part. To accept the situation all feelings have to be worked through.
It is very important to work through these stages of grief — which don't always happen sequentially, and through which we might move back and forth more than once — in order to achieve internal balance and peace and be able to live life to the full once again.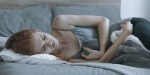 Read more:
Studies acknowledge how traumatic miscarriage is — so why doesn't society?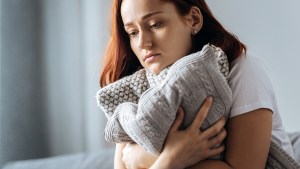 Read more:
3 Women saints who know the pain of miscarriage