Take a look at these sayings and see how the French go about child-raising!
Being a parent can sometimes be a test of patience as we try and impart to our kids the way they should behave. Sometimes, in passing on these rules of comportment, we may find ourselves repeating the same thing over and over. When you've had to tell to your little angel for the umpteenth time to pick up her toys, it might feel a little disheartening, especially when it's only 8 a.m. Will they ever listen … ?
The good news is you're not alone. We've all got favorite expressions we say to our kids — "never leave the room empty-handed" is our family favorite — but what if we look to what parents in other countries say? Perhaps we can we learn a thing or two, or at least feel reassured that we're not alone.
We've looked to the French, who are said to have the language of diplomacy, to see what their choice phrases are for dealing with their own enfants terribles. We've included the French phrase – try practicing on your own kids and they'll pick up a new language! — the literal translation of the phrase, and what it roughly translates to or means.
Launch the slideshow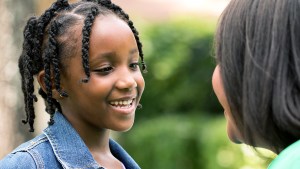 Read more:
5 Essential parenting tips you shouldn't miss