This expert on our suffering brothers and sisters in Iraq can give us some ideas.
Jesus said, "Whatever you do to the least of these my brethren, you do to me." (Matthew 25:40) We might argue about who counts as the "least of the least," but I believe Christ Our King will ask us about how we treated his brethren—and ours—suffering persecution in Iraq.

Last week, I had the good fortune of speaking with Juliana Taimoorazy, featured in the documentary "Honor Diaries," and founder and president of the Iraqi Christian Relief Council. (You can listen to my interview with her HERE.)

The Council is a leading resource for protection and advocacy for

Christians suffering persecution, violence and death in Iraq

.

Taimoorazy can speak with authority about the persecution of Christians in the Middle East, having fled for her life in 1989 from her native Iran. She decided to found the ICRC after the Islamist attack on St. Mary's Cathedral in Baghdad on September 24, 2006. She saw that the event was almost completely ignored in the Western news media, and she decided to sound the alarm. She believes that silence in the face of persecution aids the persecutors and not the persecuted.

She was encouraged in her efforts by Cardinal Francis George of Chicago. Soon afterward, she began the work of the ICRC with the intention of "… shattering the world's silence on the persecution of Iraq's Christians who to this very day face the destruction of their churches, torture, abductions, sexual slavery and assassinations." The work of the ICRC for persecuted Iraqi Christians would be to bring to them attention, safety and hope.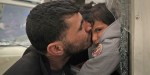 Read more:
Return of Christians to their homes in Syria, Iraq is a "duty of civilization," says Pope Francis


Among Christians in the West, phrases such as "social justice" and "speaking truth to power" are quite common—that's why I was surprised when Taimoorazy told me that she's had difficulty getting Christian groups interested in the plight of Iraq's persecuted Christian minority.
Why is this so? Perhaps it's because Christian Iraq is so far away that their suffering and death can seem to us only abstractions rather than the visceral realities they are. Perhaps it's because some fear that if we attend to persecuted Iraqi Christians and name who is brutalizing and murdering them, we might be labeled "Islamophobic." Perhaps it's because even good and generous people can be overwhelmed with the deluge of disaster brought to us via the 24-hour news cycle, and we are all suffering from "compassion fatigue." Nonetheless, we can be certain of four things:
Christians are being persecuted worldwide and especially in the Middle East—they may be the most persecuted religious group in the world;
Good work is being done on behalf of Iraqi Christians;
More work needs to be done on their behalf while there is still time;
Christ will inquire at our particular judgment whether we helped the persecuted brethren.
What needs to be done? What can we do today? The quickest way to help persecuted Iraqi Christians is to donate. Unlike larger groups or government agencies, the ICRC has very little administrative overhead—nearly the entirety of a donation goes to those for whom it was intended.
The service and protection of persecuted Iraqi Christians is the work of volunteers. You might consider hosting a fundraising dinner in your home. Perhaps your local book club can read and discuss a book that moves more people to get involved. (You might consider Persecuted:The Global Assault on Christians by Marshall, Gilbert and Shea.) You might also consider hosting an event featuring Taimoorany as a speaker. Schools, parishes, religious communities, the Knights of Columbus, Catholic media—all these can provide a platform for the plight of our persecuted brethren to become known and to become healed.
Of course, throughout these dark times, and on behalf of our Christian brethren subjected to a religious genocide, we must pray. A stubborn, persistent and hopeful regimen of intercession is called for. St. Paul reminds us: "For our struggle is not against enemies of blood and flesh, but against the rulers, against the authorities, against the cosmic powers of this present darkness, against the spiritual forces of evil in the heavenly places."
The battle—with many physical consequences—is primarily a spiritual one. Christians are hated (and murdered) because they love Christ. We must work to protect Christians and win the hearts of persecutors through prayer and sacrifice. I hope that all of Aleteia's readers will offer many Rosaries on behalf of the beleaguered Christians of Iraq. I hope too that they will arrange for many Masses to be offered for them. We have to assure them that they've not been abandoned, and we won't be silent.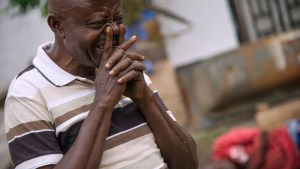 Read more:
Why does fasting have anything to do with a far-away war?
When I write next, I will speak of learning to be alert to the presence of God, even in contexts that seem solely mundane or apparently barren of meaning or purpose. Until then, let's keep each other in prayer.