Following an initial response from the Vatican on the McCarrick mess, and an open letter from leader of Bishops' dicastery, DiNardo is back in Rome
Cardinal Daniel DiNardo, president of the US Bishops' Conference (USCCB), accompanied by the USCCB's leadership team, was received by Pope Francis in an audience on October 8, the Holy See said. This meeting comes just after the first clarifications made by the Vatican on the "McCarrick affair."
Read more:
Vatican speaks out on McCarrick
At the end of July, Pope Francis demanded the resignation of of Theodore McCarrick, archbishop emeritus of Washington, from the College of Cardinals and asked him to retire to a life of prayer and penance. The former cardinal is accused of having committed sexual abuse. Then, at the end of August, the former nuncio to the United States, Archbishop Carlo Maria Viganò, said that the Vatican was aware of Bishop McCarrick's actions as early as the year 2000.
Although Pope Francis initially refused to comment on these allegations, Cardinal DiNardo, in the wake of the huge reaction both the McCarrick situation and the Viganò letter caused in the States, asked for "a quick and thorough examination" of the circumstances that allowed "the serious moral failings" of former Cardinal McCarrick. He also requested an audience with the pontiff, which was held on September 13. This meeting allowed them to have "a lengthy, fruitful, and good exchange," said the cardinal after the audience.
Read more:
US Bishops detail action items in response to sex abuse crisis
Today's meeting comes just after the Vatican's first response to Bishop Viganò. On October 6, the Holy See announced that the Successor of Peter had ordered a "further study of the entire documentation" in the archives of the Dicasteries and Services of the Holy See concerning Bishop McCarrick. The Holy See already has cautiously warned that the investigation may show that "choices were taken that would not be consonant with a contemporary approach to such issues." This announcement was welcomed by Cardinal DiNardo, who said in a statement that "The truth will ensure terrible sins of the past are not repeated."
On October 7, the prefect of the Congregation for Bishops, Cardinal Marc Ouellet, published an open letter to Bishop Viganò. He acknowledged "defects in the selection process" of bishops for positions of special authority, especially because the Vatican was informed of "rumors" about Bishop McCarrick. However, in the absence of "sufficient proof," the Vatican was content with "measures" against Cardinal McCarrick — not sanctions — "so as not to provoke additional rumors."
Cardinal Ouellet underscores in his letter that "the decisions taken by the Supreme Pontiff are based on information available at a precise moment, which constitute the object of a careful judgement which is not infallible." Francis "divested" McCarrick "from the dignity of Cardinal when a credible accusation of the abuse of a minor became evident," Ouellet explains.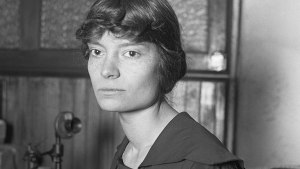 Read more:
Dorothy Day, Bishops, and the Church