Russia has split with Constantinople, and Hilarion is in Rome to address synod but also to talk to pope about the difficulties
Metropolitan Hilarion, director of the Foreign Relations Department of the Moscow Patriarchate, was received by Pope Francis today, the Holy See reported. This meeting comes just days after the Russian Orthodox Church's decision to sever ties with the Ecumenical Patriarchate of Constantinople.
"I hope to be able to speak with him [the pope, Ed.] about the relations between the Roman Catholic Church and the Russian Orthodox Church, and the situation we are experiencing," the Orthodox prelate said to the Italian news agency SIR before the audience.
Metropolitan Hilarion thus alluded to the break in the Orthodox world between Moscow and Constantinople, after the decision of Patriarch Bartholomew of Constantinople to grant autocephaly to the Ukrainian Orthodox Church, causing the Moscow Patriarchate to lose a large part of its influence and its followers in Ukraine. As a result, Moscow responded by breaking "Eucharistic communion" with the Orthodox Church of Constantinople.
"The Patriarchate of Constantinople identified itself with the schismatics, broke all the canonical rules, interfered with our jurisdiction, and forgave the schismatics," Kirill I, the Patriarch of Moscow, said on October 15 to the TASS news agency.
This means that he "himself became schismatic," he added in this particularly harsh statement.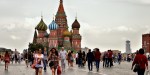 Read more:
Russian Orthodox Church breaks with Ecumenical Patriarchate


Protecting young people from "evil temptations"
Arriving in Rome on October 18, Metropolitan Hilarion spoke to the synod on youth. "The social duty of the Church is to promote the protection of young people from the evil temptations that are now more widespread than ever, especially in developed countries," he said. The Churches must combine their efforts, he suggested, to counter this "tendency and to defend the necessary moral criteria (…) for the spiritual well-being of future generations and of society in general."
The Metropolitan told the agency SIR that he is particularly "impressed" by the way the Catholic Church "discusses what to do with young people, how to bring them Christ and, above all, how not to lose this generation."
After this speech, Hilarion met Cardinal Kurt Koch, President of the Pontifical Council for Promoting Christian Unity. On this occasion, the Russian presented to the Swiss cardinal the decisions of the Russian Orthodox Church concerning its relationship with the Patriarchate of Constantinople.
Hilarion has long had a close relationship to the Vatican. In addition to his role in the Russian Orthodox Church, he is also a composer, which meant that he and Pope Benedict shared their love for music, in addition to their interest in ecumenism.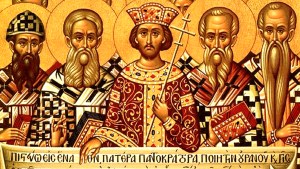 Read more:
What you need to know about the Orthodox-Catholic split and hopes for reunification