Many religious orders offer rooms to tourists in their beautiful centuries-old buildings, located within walking distance of the sites of Rome.
It's a best-kept secret of many a frequent traveler to Rome: staying at a monastery or convent is an affordable, unique way to visit the Eternal City.
Following the tradition of hospitality that religious orders have carried out for over 1,500 years, monks and nuns in monasteries and convent houses in Rome offer bed-and-breakfast style lodging to tourists and pilgrims alike.
As an alternative to the bland functionality of a conventional hotel, the monastery or convent stay is often in a centuries-old building featuring period furnishings, and even a chapel where daily Mass is celebrated.
Often conveniently located near Rome's most popular tourist attractions, these guest houses also offer travelers a taste of authentic Roman culture among the monks and nuns who reside there.
Breakfast is included, while television is not, allowing guests to adopt the peaceful rhythm set by the religious order hosting them. Because many of the guest houses have a curfew as early as 11 p.m., a monastery or convent stay is not for everyone. For families who need more than one room, many of these monasteries and convents have reasonably priced rooms with as many as four twin beds, making a large family's dream of a trip to Rome a more affordable possibility.
The website Monastery Stays provides details on rooms available, booking services, and guest reviews. Here are just a few charming, affordable places to stay in Rome listed on their website.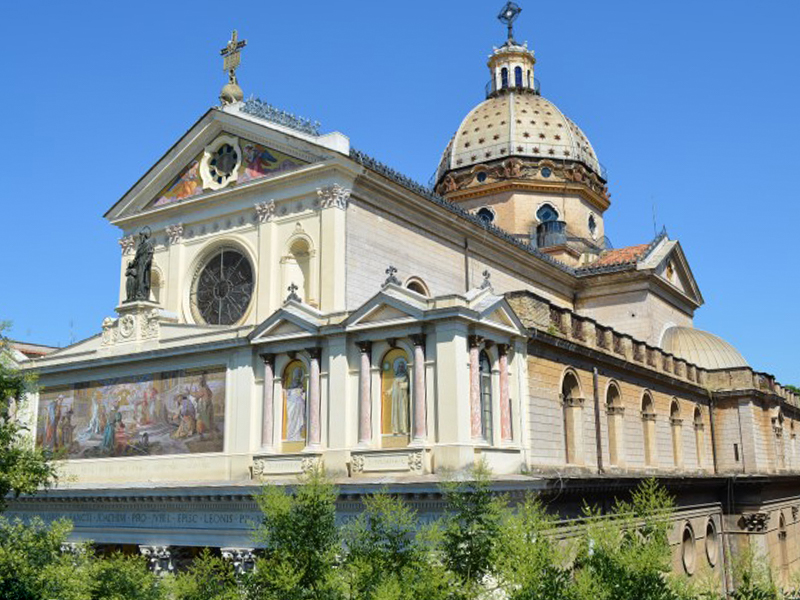 Launch the slideshow