Of the 13th-century stained glass windows that were saved, the cathedral's spokesman said, "It's a bit of a miracle, we are very relieved."
"A scene from a bombing" is how it was described by Philippe Marsset, vicar general of the archdiocese of Paris. He was one of the first to enter the cathedral after the fire. The entire oak structure sustaining the roof, known as "the forest" because of its large number of beams—which dated back to the 19th century on one side and the 13th on the other—went up in smoke in just a few hours. The vaulted ceiling of the building is now pierced in three places by gaping holes, above the choir and the nave, revealing the sky.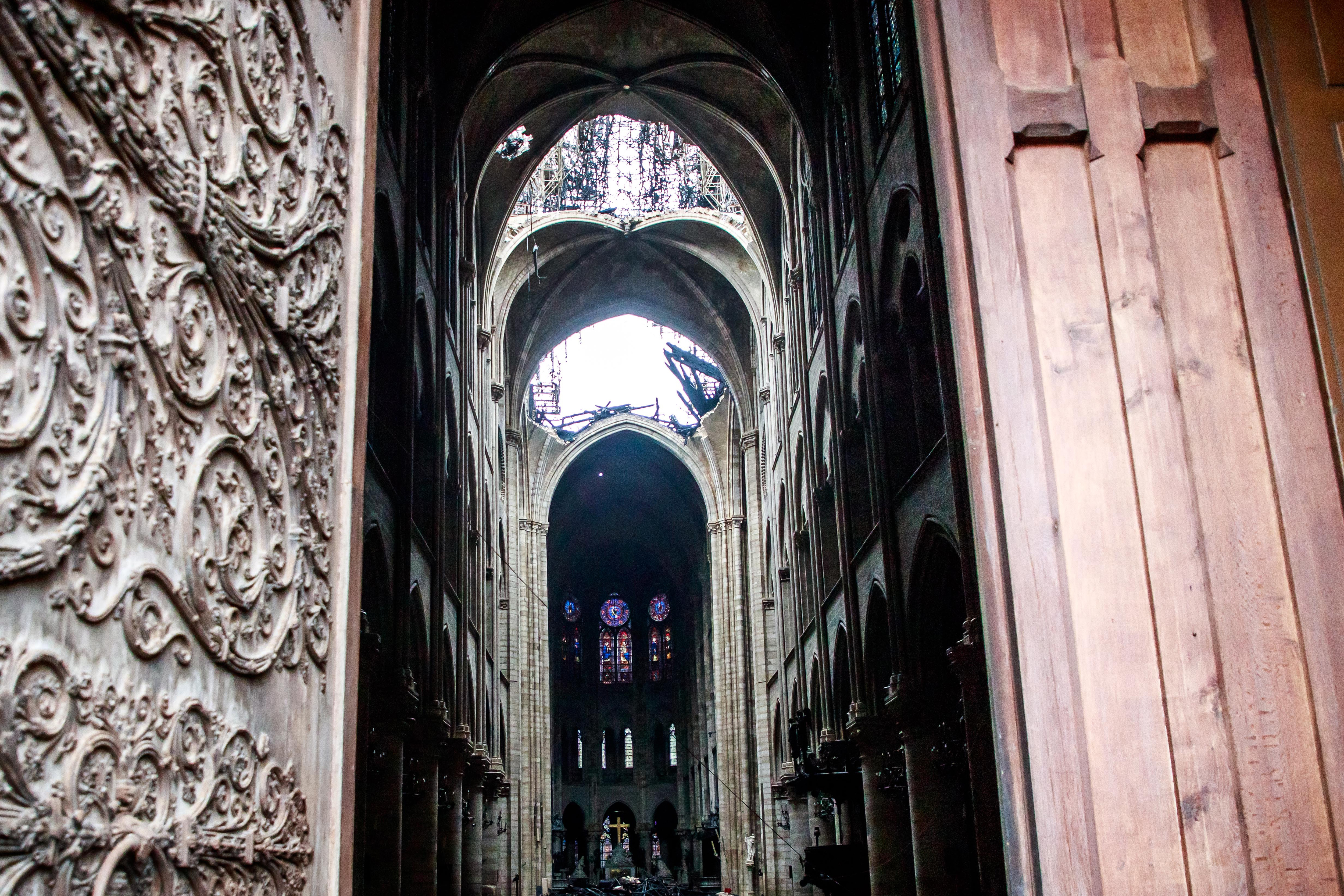 However, amidst the chaos, the cross suspended above the altar remains intact, "painful and luminous at the same time," in the words of Fr. Grosjean, a priest of the diocese of Versailles.