Station Church Day 3: This basilica dedicated to martyrs of the year 362 is the church of New York chandeliers.
Aleteia invites you to a virtual Lenten pilgrimage through Rome's 42 station churches: one church per day, from February 17 to April 11.
Day 3
The Basilica of Sts. John and Paul is located on the Caelian Hill, a stone's throw from the Colosseum. It is dedicated to two Roman officials, John and Paul, fervent Christians and victims of the persecution under the emperor Julian the Apostate. They were killed on June 26, 362, and buried in their own home. The emperor died a year later, on the same day …
The place of martyrdom soon became a place of worship, as excavations also confirm. The relics of the martyrs are still preserved today under the high altar. The basilica was built at the beginning of the 5th century. It has suffered looting, destruction and earthquakes, and has undergone several reconstructions.
The tomb of St. Paul of the Cross, founder of the Passionists, who serve this church, is also located here.
The basilica is now a coveted wedding venue and is also known as the "church of the chandeliers" because of the 35 crystal chandeliers that hang in the nave. They arrived from New York in the mid-1900s during restorations ordered by Cardinal Francis J. Spellman, archbishop of New York and Cardinal Priest of this church.
Is not this the fast that I choose:

to loose the bonds of injustice,

to undo the thongs of the yoke,

to let the oppressed go free,

and to break every yoke?

Isaiah 58:6
Read about the tradition of the station churches here. And see previous churches in the pilgrimage here.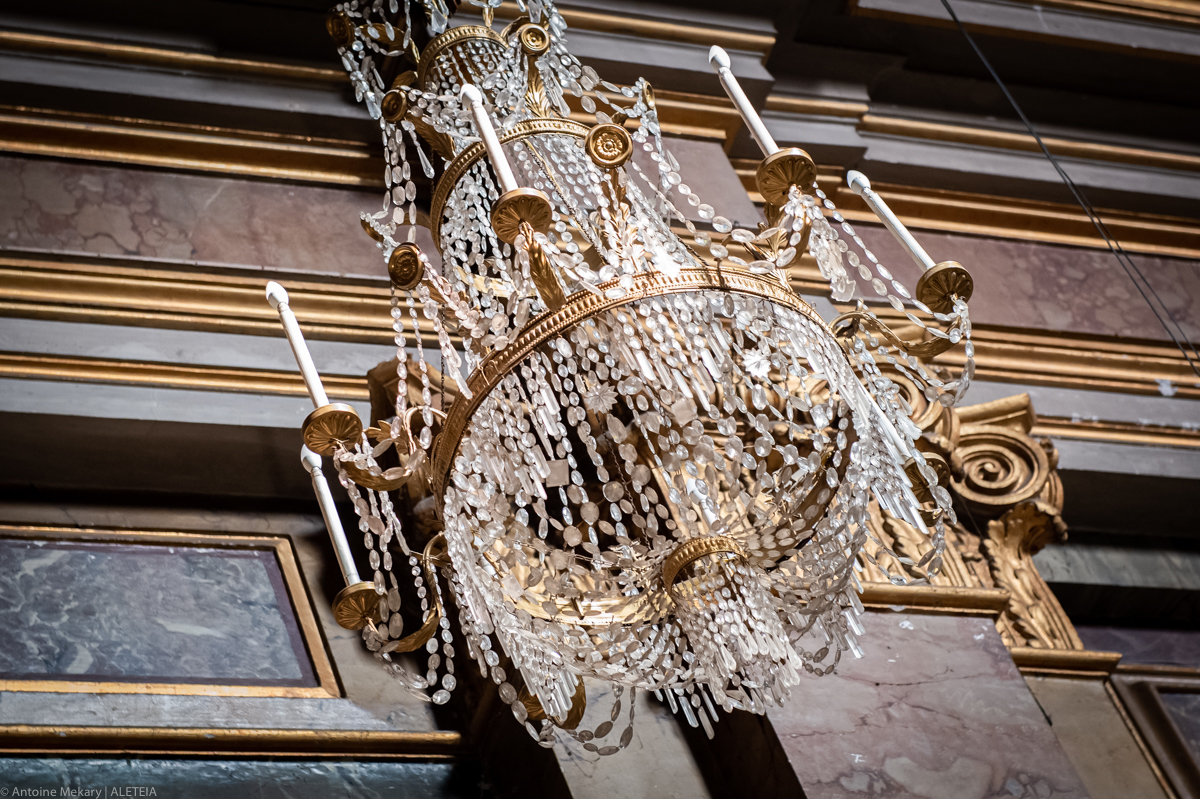 Launch the slideshow