Station Church Day 23: Our Lady called to St. Gregory here: "Why don't you visit me anymore?"
Aleteia invites you to a virtual Lenten pilgrimage through Rome's 42 station churches: one church per day, from February 17 to April 11.
Day 23:
On the Thursday of "Mid-Lent," half way through our journey to Easter, we stop at the Basilica of Sts. Cosmas and Damian, the twin doctors of Arab origin who cared for the poor free of charge. This special care for the sick gave a powerful witness to the Gospel, and it cost them their lives. Their devotion spread quickly (4th century). They are celebrated on September 26, probably the date of the dedication of the basilica built in Rome by Felix IV (525-530).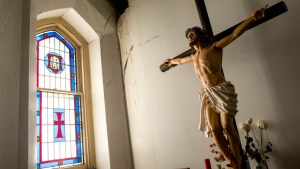 Read more:
Did you know Lent is traditionally divided into two parts?
The basilica makes use of a rectangular hall (the library) of the Templum Pacis, the forum of Vespasian, and the rotunda known as the "Temple of Romulus." It was the first place of Christian worship in the area of the Roman Forum. The famous mosaic in the apse depicts the reception of the two martyrs into Heaven: in the center is the Risen Lord on a staircase of colored clouds, and on either side Peter and Paul present Cosmas and Damian; Felix IV and St. Theodore are at the far left and right.
Above the altar there's an image of the "Madonna della Salute," also called the Virgin "of Gregory the Great" although the original icon has been lost. According to legend, while Gregory the Great was passing by the church, the Virgin called him: "Gregory, why don't you greet me anymore, as you used to do?" Since then, the place of honor has been reserved for the Madonna.
The church underwent radical restorations in the 17th century, first with Clement VII and a few decades later with Urban VIII, who, among other things, raised the floor at least eight yards, "cutting in two" the basilica and actually creating a crypt, where the original altar of Felix IV is still preserved. The basilica is the motherhouse of the Third Order Regular, Franciscans (TOR).
Blessed are those

who trust in the Lord,

whose trust is the Lord.

Jer 17:7
Read more:
Two holy doctors who treated the poor for free … under one unusual condition
Read about the tradition of the station churches here. And see previous churches in the pilgrimage here.
* In collaboration with the Office for Social Communications of the Vicariate of Rome.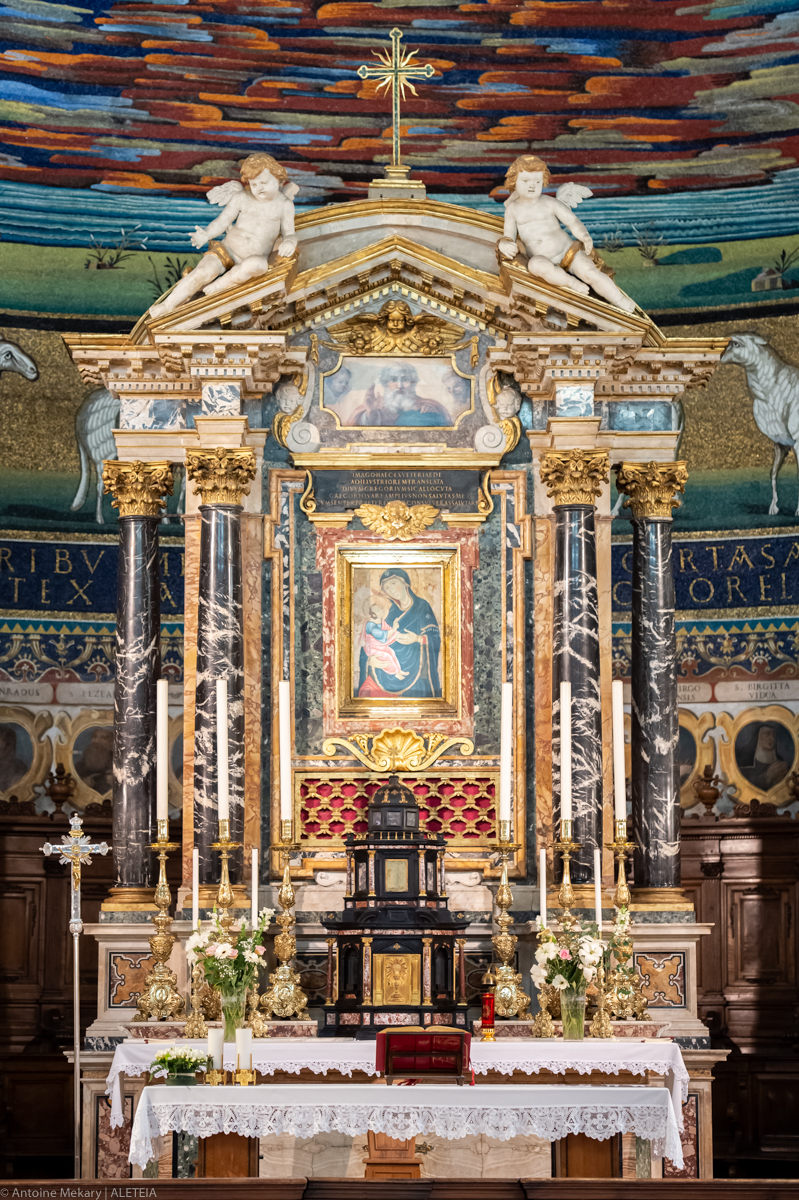 Launch the slideshow