Station Church Day 41: Was this 13-year-old the daughter of Paul's collaborators?
Aleteia invites you to a virtual Lenten pilgrimage through Rome's 42 station churches: one church per day, from February 17 to April 11.
Day 41
The Church of Santa Prisca is the most suitable place to celebrate this Holy Tuesday. The Scriptures speak of being chosen "from the womb," of fortitude in faith, and the mystery of human betrayal—that of Judas, but also that of Peter; two aspects of every story of martyrdom, also that of St. Prisca.
The true identity of this young woman is not entirely clear. Tradition has identified her at times with the daughter of Aquila and Priscilla, collaborators of St. Paul, and at other times with Aquila's own wife. The Acta Sanctorum speak of a 13-year-old girl who died a martyr under Emperor Claudius for refusing to worship the gods. In the 3rd century, during the pontificate of Pope Eutychianus, her body was found and laid to rest in this church.
The tradition surrounding St. Prisca is also linked to the preaching of St. Peter. Prisca, in fact, is said to have been baptized by the prince of the apostles in a baptismal font that is still used today, carved into a Corinthian capital. The altarpiece of the high altar represents this event.
Worthy of note is the mithraeum (temple used by members of a pagan Roman military sect) found during the excavations, beyond the foundations of the apse: it's the most complete and developed one among those currently known.
As we approach the days of the Passion, with the young Prisca we renew our trust in God
You, O Lord, are my hope,

my trust, O Lord, from my youth.

Psalm 71
* In collaboration with the Social Communications Office of the Vicariate of Rome.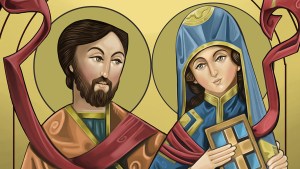 Read more:
Pope: St. Paul's married friends model for marriage today
Read about the tradition of the station churches here. And see previous churches in the pilgrimage here.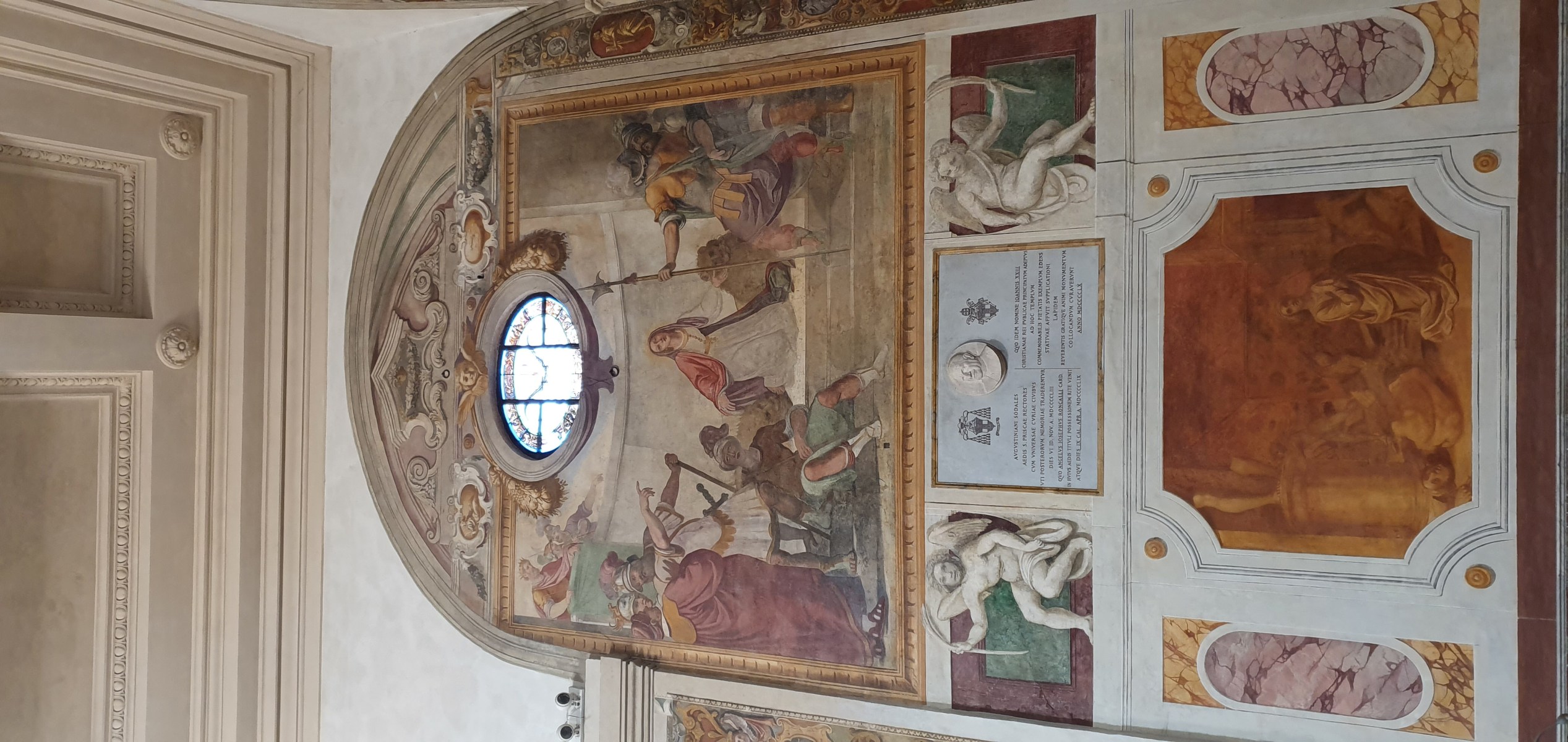 Launch the slideshow