A new book shows what it can look like to walk with compassion alongside those who are struggling and grieving the pain of the addiction crisis.
What can God do in your life with one Bible verse a day?
Subscribe to Aleteia's new service and bring Scripture into your morning:
Just one verse each day.
Click to bring God's word to your inbox
We all know someone who has battled some kind of addiction, or perhaps we are battling one ourselves. Addiction is so widespread and nobody is immune to it.
As Catholics, we know we are called to "mourn with those who mourn" (Romans 12:15). We're called to walk with compassion alongside those who are struggling and grieving the painful repercussions of the addiction crisis.
But what does this compassionate accompaniment look like in practice? A new book attempts to answer that from a Catholic perspective. The Road to Hope: Responding to the Crisis of Addiction offers helpful and thoughtful advice on responding to the addiction crisis through a Catholic lens.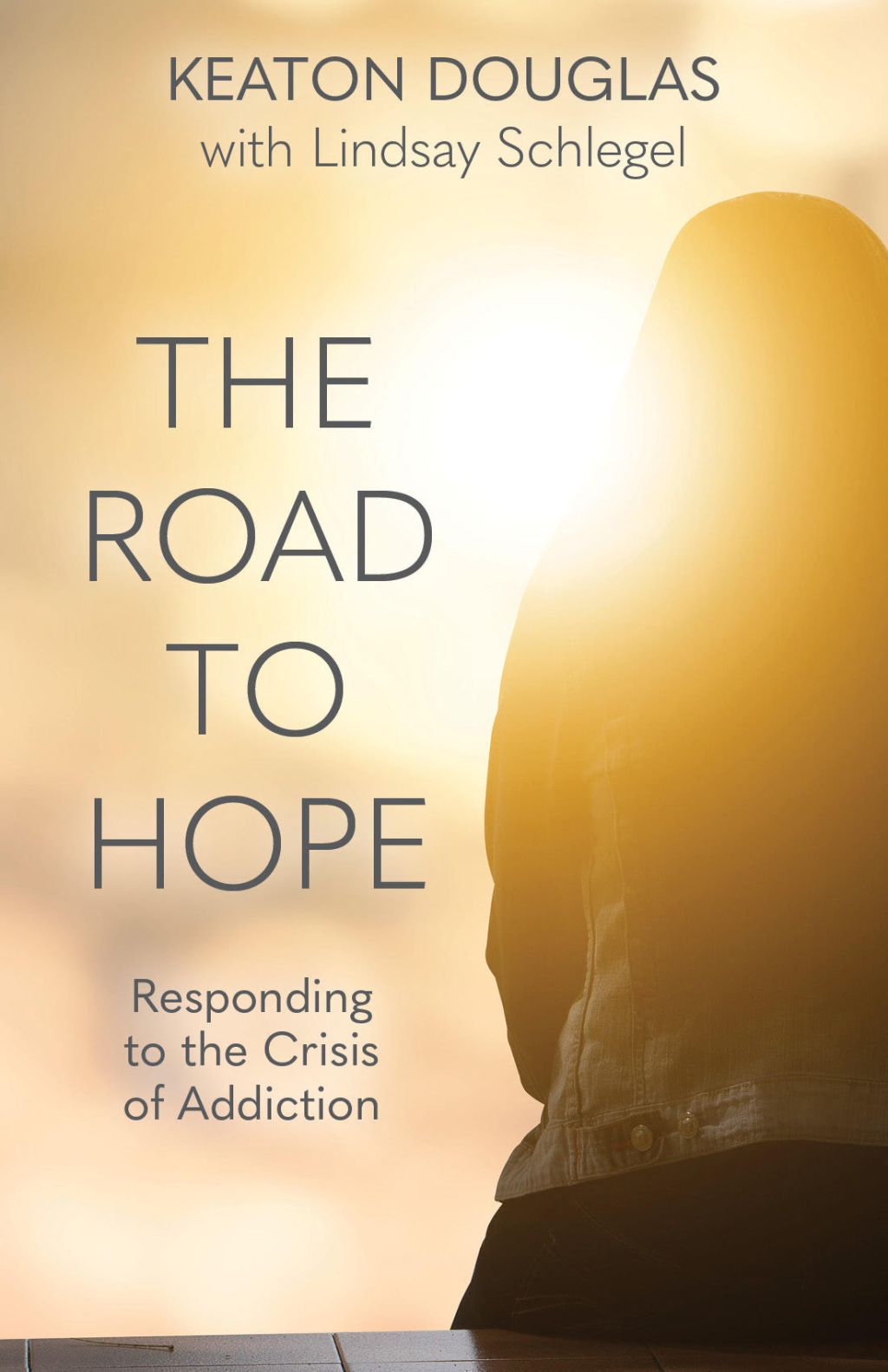 Courtesy of Lindsay Schlegel
I had the chance to catch up with Lindsay Schlegel, co-author of The Road to Hope: Responding to the Crisis of Addiction. Here's our conversation.
What inspired you to write a book about the addiction crisis?
Originally, this book was a memoir, of which Keaton was the author and I was the editor. We worked together for a couple of months, and then the project fell to the back burner for some years. 
A prompting of the Holy Spirit compelled me to reach out to Keaton one day about revisiting the project. She was enthusiastic about it right away–people had been telling her she needed to write a book–but iTHIRST had evolved and so the focus had changed. 
We didn't need to write a memoir; we needed to compose a call to action for the Church as a whole.
Why should Catholics rally to help those affected by this crisis?
Those affected by addiction — meaning those afflicted personally as well as their family and friends — often suffer in silence, as addiction and recovery are generally taboo in our culture. So not only are people aching, but they're aching in solitude. 
We were made in the image and likeness of God, who Himself is a relationship in the Holy Trinity. We are called to be in relationship with each other, to find communion, to build koinonia. Responding to those afflicted by addiction is a precise manifestation of what Christ calls us to in the Gospels. 
What is some advice from your book that you would offer to someone either struggling with addiction, or who has a loved one struggling with addiction?
I'd paraphrase one of my favorite lines from the book, which came from an interview with Fr. Zachary Swantek: God wants to be with each and every one of us in eternity. We are each so uniquely, unconditionally loved, and nothing can change that, nothing can stop it. 
We are all prone to unnatural attachments, and none of us can be anyone else's savior. But we don't need to be: We each have a Savior in Christ, and His love is powerful. 
With His grace, we can receive that love. With his grace, we can share it with those in need. 
What is the most important thing you would want to share about the addiction crisis?
We need to stop talking about addiction in whispers. If the topic is taboo because we don't really understand it, then let's begin to learn. 
Yes, there is a spiritual aspect to addiction, but there are other aspects that need to be understood as well. In the book, we explore the physical aspects of addiction, which I think a lot of people don't know about, and so cannot appreciate the struggle those afflicted are really dealing with. 
The better we understand, the more readily we can reach out in love and, ultimately, hope.