Pope Francis is shown with families and medical staff, in the first photos of him since he was operated on June 7 for an intestinal hernia.
On the morning of June 15, 2023, Pope Francis visited patients in the Pediatric Oncology and Child Neurosurgery Department of the Gemelli Polyclinic Hospital, announced the Vatican Press Office, which shared photos of the meeting.
These are the first images of the Pontiff since his operation on June 7 for an intestinal hernia with a risk of occlusion.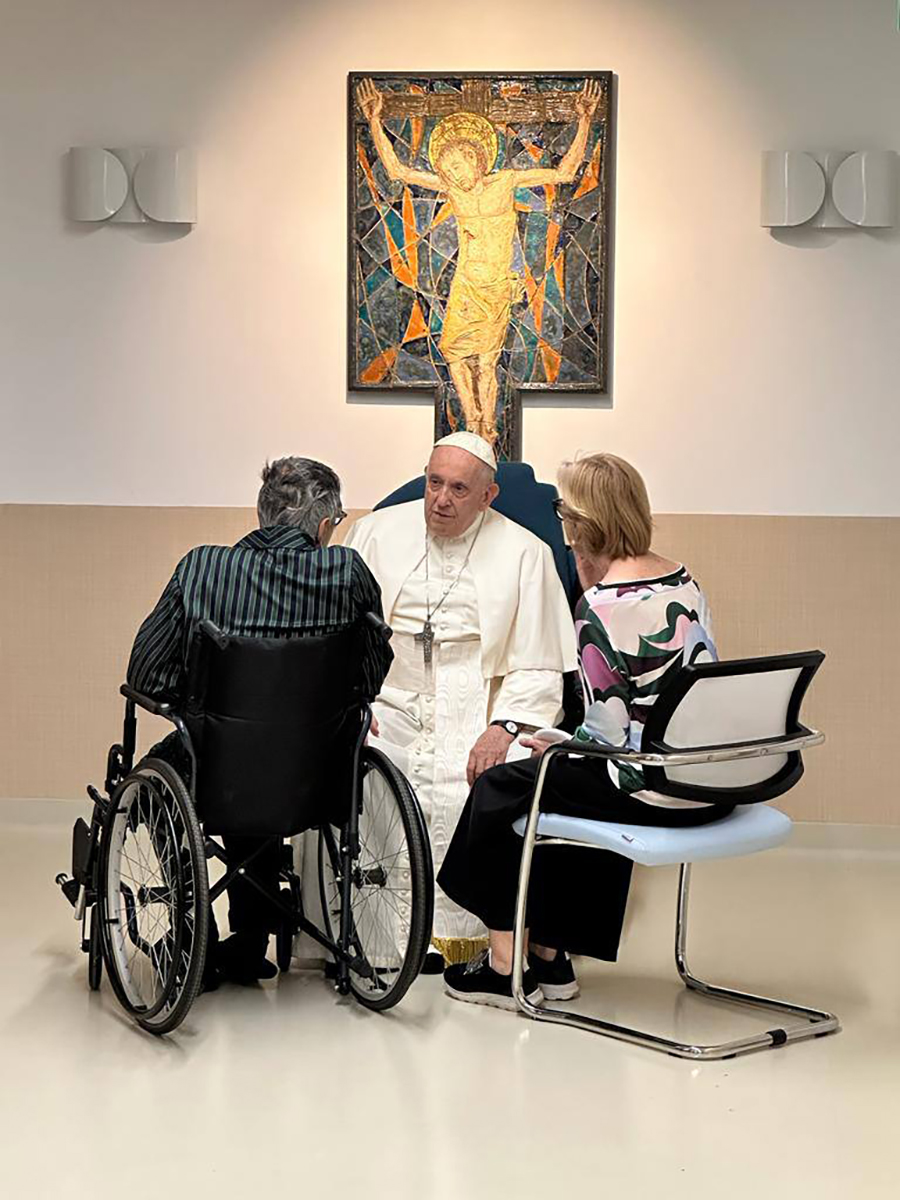 © Vatican Media
The department of Pediatric Oncology and Child Neurosurgery is located on the 10th floor of the hospital, which is the same floor where the apartments of the pontiff are located. Pope Francis visited young patients, their families, and the medical staff in a wheelchair. The children welcomed him with drawings. 
Pope Francis could be discharged soon: Yesterday, June 14, the Gemelli medical team announced plans to let him leave the hospital "in the next few days."
According to the Italian daily Il Fatto Quotidiano, Cardinal Giovanni Battista Re, dean of the College of Cardinals, announced in an e-mail to the cardinals that the Pope could return to the Vatican today or tomorrow, June 16.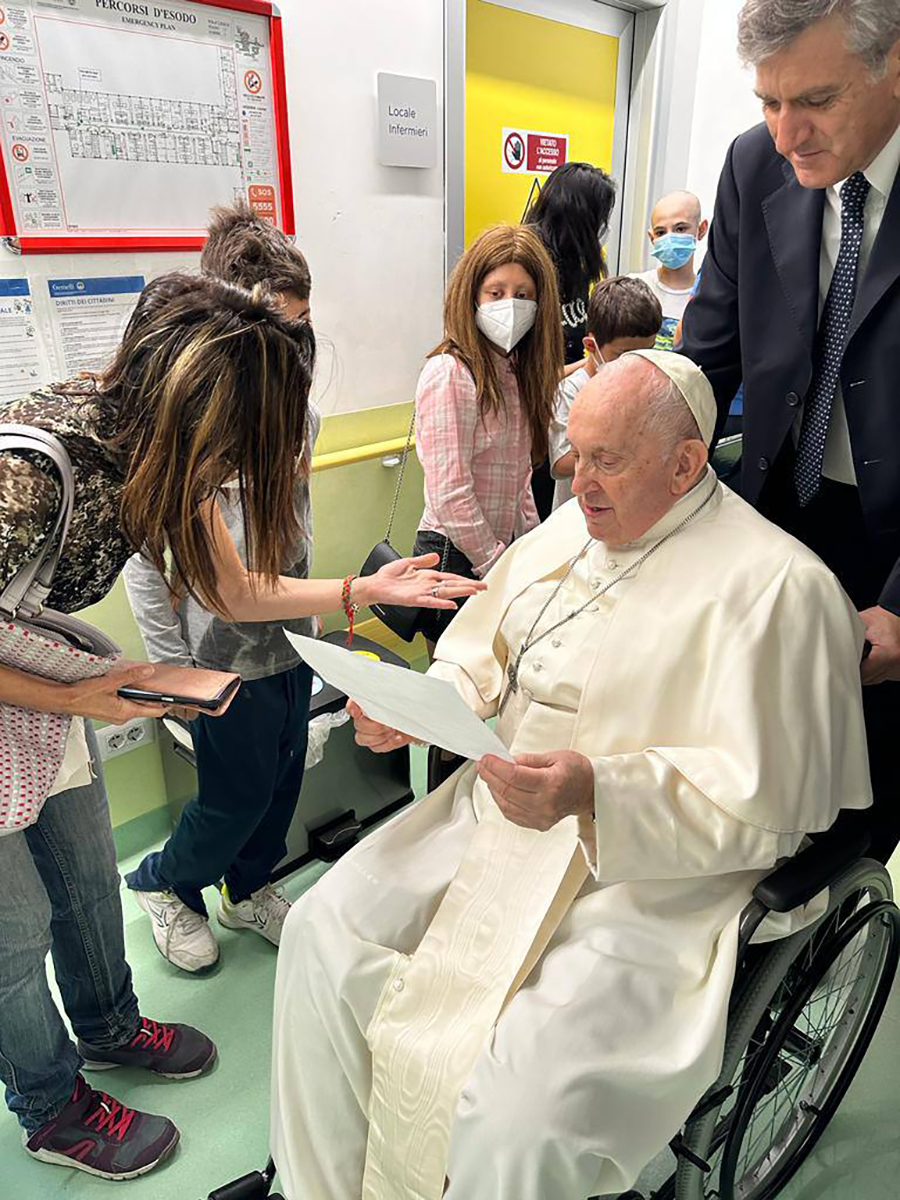 © Vatican Media