"Everything that could change since then has," says Pedro, a Brazilian pilgrim describing his life since the Rio de Janeiro WYD in 2013 to today.
Ten years ago, as part of his first trip abroad, Pope Francis landed in another Portuguese-speaking country to participate in the 2013 World Youth Day, in Rio de Janeiro. Brazilian flags and chants were omnipresent through the streets of Lisbon, as the Brazilian Bishops' Conference estimates around 10,000 pilgrims made it to Portugal to attend the 2023 WYD.
Aleteia spoke to two Brazilian pilgrims from São José dos Campos, in the state of Sao Paulo, on what has changed in their lives in the last 10 years since WYD was held in their home country. 
From a child to a seminarian 
Pedro de Souza Ribeiro was only 8 years old when Pope Francis came to Brazil in 2013. Although he was too young to go to Rio de Janeiro for the main events, he was able to attend the Mass that the Pontiff celebrated at the Shrine of Our Lady of Aparecida, as he lives close by.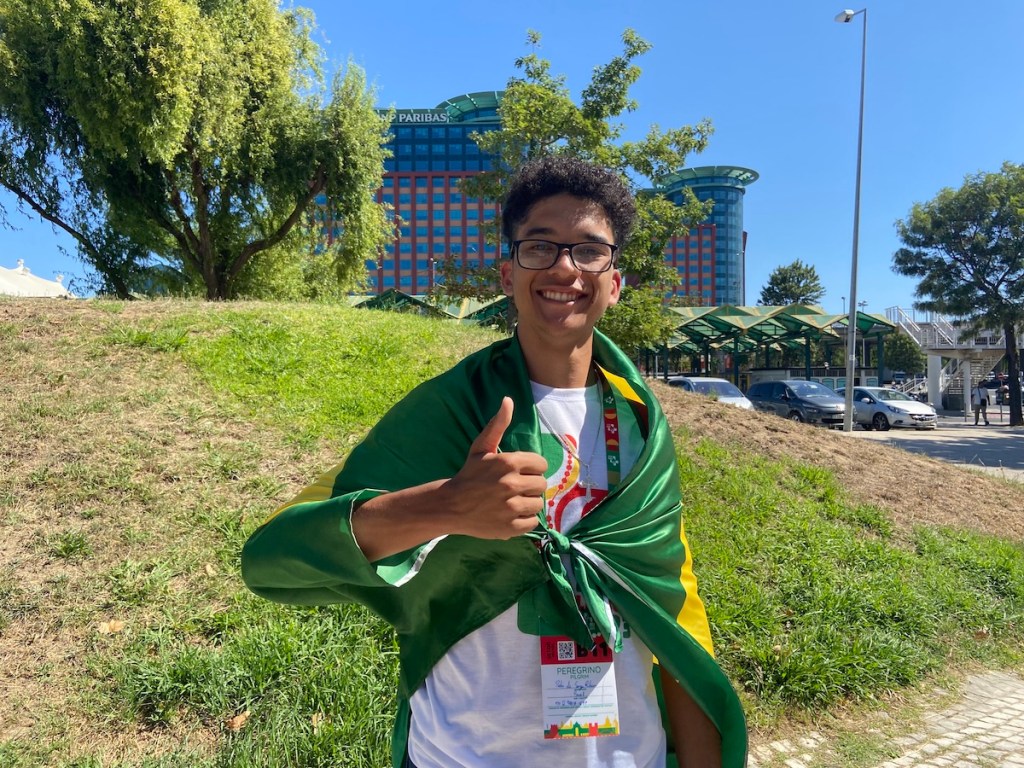 Isabella H. de Carvalho
He and his mother placed themselves right at the barriers – "my mother had the hope she could lift me up so the Pope could reach me" – but the Pontiff ended up taking a different route and didn't pass by them. "I remember perfectly though that he said, after the Mass ended and there was a more relaxed atmosphere, that he would be back. He still hasn't come back, so I am here to chase him up on that," said Pedro with a laugh. He is in his propaedeutic year to discern a vocation to the priesthood.  
"Everything that could change since then has. I was already thinking of the priesthood then and today I am entering the seminary. At the time, I was just a small boy, 'a Pedrinho,' lost, and not really understanding what was going on," explained Pedro. "I didn't really know who the Pope was so I think what has changed, is my maturity in knowing what it means to be a priest, why I am embarking on this path, who the Pope truly is."
"Having faith is the main element for us to reflect on any vocation, so seeing all these people, united for Christ [at WYD], reanimates my faith," Pedro said.
He was also touched by Pope Francis' address to the Portuguese clergy, religious and seminarians at the Hieronymites Monastery on August 2. "He spoke about the intimate contact with God and with prayer. I think this will change how I will see prayer in the seminary, because sometimes we can run the serious danger of treating it like a routine and we end up doing it automatically. This will change how I am as a seminarian, and hopefully, God willing, as a priest." 
WYD in 2013 was the beginning of "maturing in my Christian faith"
Bruno Andrade Gabriel first went to WYD in Rio de Janeiro in 2013 as a 15 year old. "Participating in that WYD was a major driver to begin my journey in maturing in my Christian faith," said the 25-year-old. "It is an experience that I wanted to get there and then I said let's go to the next, and the next, making Lisbon WYD my fourth."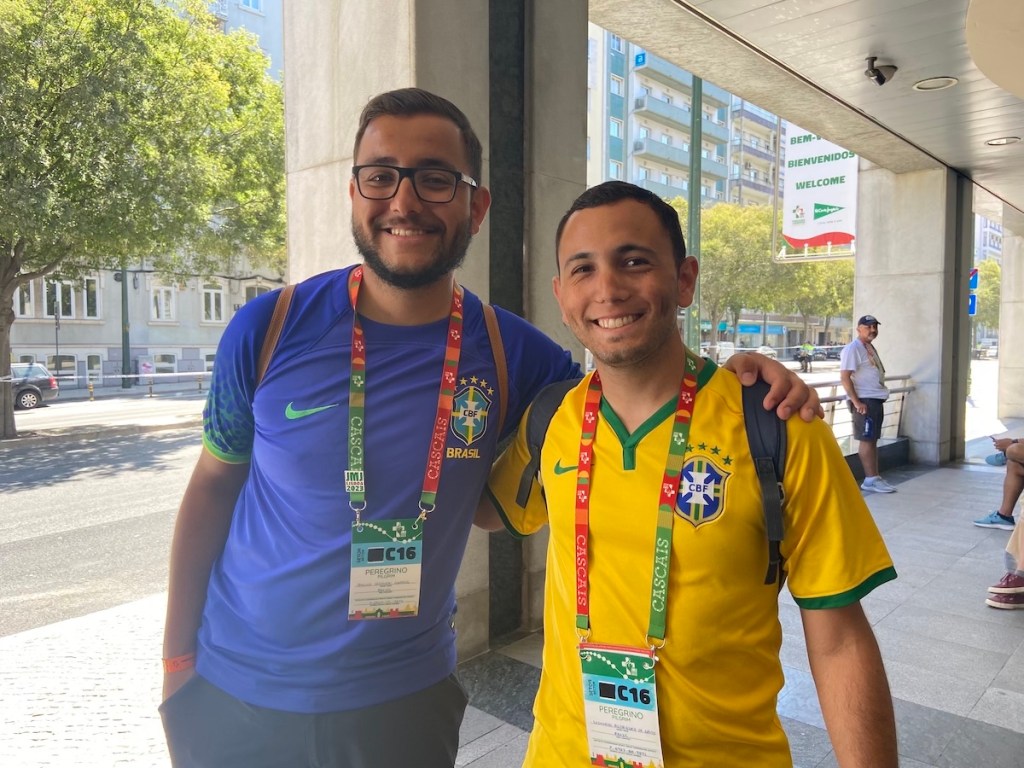 Isabella H. de Carvalho
"Every WYD is a different experience and sensation, even if there is a similar program," Bruno said. "Yesterday we had the joy of seeing the Pope from up close, he passed slowly. It was an incredible experience, I even cried in the moment. Seeing the presence of God in the person of Francis, of Peter, was emotional." 
Bruno also explained that for this WYD, for the first time, he is staying in a Church accommodation, rather than with host families. "We are in an accommodation where we have to take cold showers, sleep on the floor, and stand in line to use the toilets. It has been a different experience in terms of giving up our comforts but it has been very good." 
"For all the young people, it is worth going to the WYD. […] It is worth making an effort and fighting to come because participating in WYD is a truly unique experience," he concluded.