Friends lifting up a young man in a wheelchair capture what the Church is all about.
"Todos, todos, todos" ("Everyone, everyone, everyone"): This became the catchphrase of the Lisbon WYD, after Pope Francis' first address to the young people gathered for his welcoming ceremony on August 3. A Church open to all, universal, calling everyone to follow Christ.
And if ever there was a photo to symbolize this exhortation, it's this one of a young Brazilian man with a disability being lifted at arm's length by his friends in his wheelchair, so that he too can see the Pope on the day of the vigil, Saturday, August 5.
Fr. Omar Sánchez Portillo, a priest known for his extensive solidarity work in Peru, shared the photo on his social networks. It quickly went viral because of the pure, profound joy it radiates. "For me, this photo reflects what the Church is all about: universality, joy, hope, and love," he says.
Who could disagree?
Enjoy a few more beautiful pics below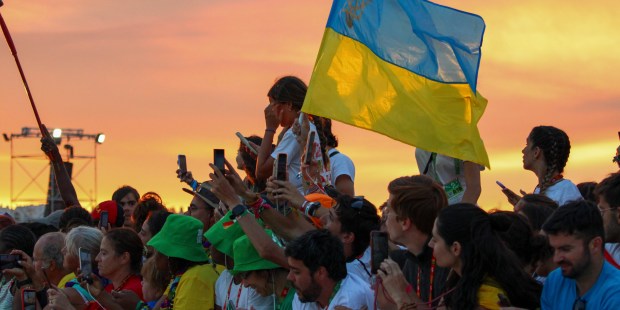 Launch the slideshow