Tim Lang lived through both attacks on New York's World Trade Center: In 1993 and then again in 2001, at 9/11.
A man who peered into the "pit of hell" during the first World Trade Center bombing 30 years ago — and then lost two close relatives and many friends during the second attack on the Twin Towers on 9/11 — strives to forgive those who plotted and carried out the terrorist acts.
When Tim Lang saw the towers come down in lower Manhattan in 2001 and lost both his sister and a nephew, he had already had his own brush with death in the World Trade Center eight and a half years earlier. That first attempt to topple the towers — on February 26, 1993 — had killed seven people, including an expectant mother and her unborn child, and injured more than 1,000. Lang, then aged 39, was going through a rough time in his life, and his near-death experience pushed him to reorient his priorities.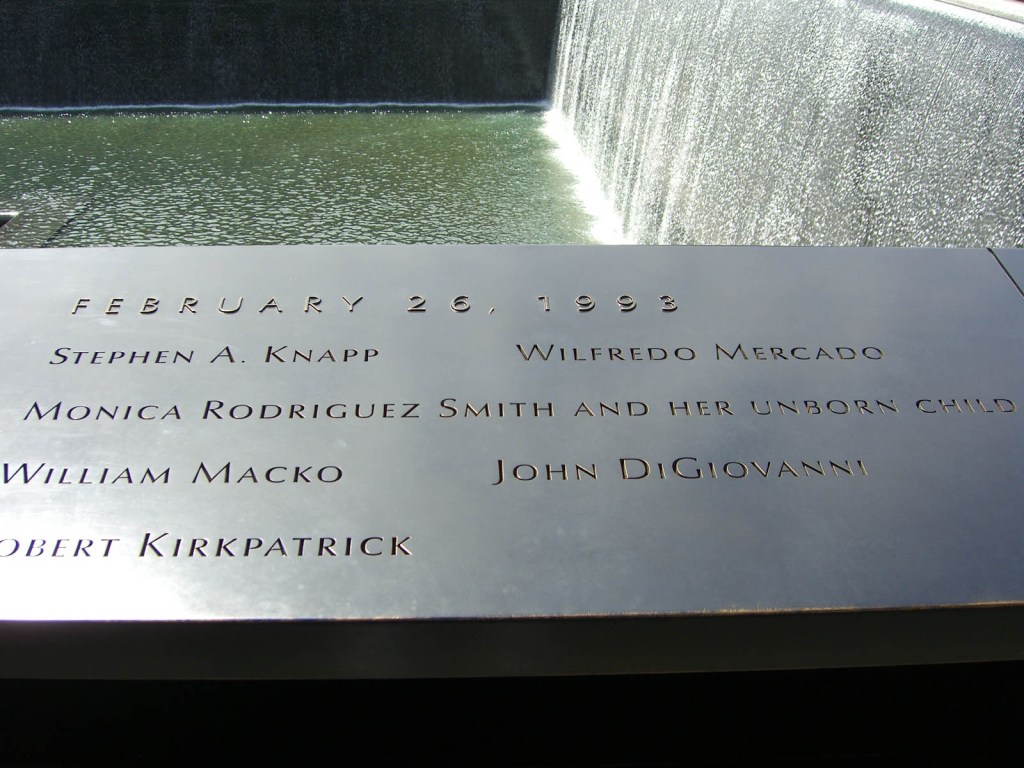 Perhaps even Dante could not have described Hell the way Lang saw it — yards away from the detonation of a half-ton truck bomb in the parking garage of the North Tower. Lang was a Wall Street trader whose office was in a building near the Trade Center. Whenever he drove into Manhattan from his home in New Jersey, he would park his car in the Twin Towers' underground garage. He was planning to work from his home that last Friday of February 1993, but a partner called, saying he was needed at a 12:30 meeting. 
Into his pocket he slipped a calendar page that had a phrase from the Book of Genesis: "Do not be afraid."
Shortly after noon, he pulled his Toyota 4Runner into the ramp for the underground garage. The driver of a Ford Taurus cut him off and went to the right after going through the gate. Lang turned left. 
When the truck bomb detonated at 12:18, the driver of the Ford was killed almost instantly. Lang — who had parked, gotten out, and was reaching into the back seat for his jacket — was thrown in the air and knocked unconscious. When he came to, he couldn't see anything at all, the air was so thick with smoke and dust. He thought he'd been permanently blinded. The back of his head was wet and sticky with blood. His limbs were intact, but he was so dizzy he couldn't stand. He crawled toward what he thought was the exit, but glass shards and broken concrete cut into his hands and knees. The acrid smoke began burning his lungs. 
Spewing from the bottom of hell
All of a sudden, he saw a faint light, which excited him, because he realized he had not been permanently blinded. It was the interior lights of his crumpled car. 
He knew the garage layout well. Still in pitch darkness, he half crawled toward where he knew a security office was, thinking he could make a phone call. Once inside the office, he fell on a dead body. 
"Now I'm in complete panic, and I begin to hyperventilate and I'm breathing in this toxic, poisonous air," he recalled during a recent interview. "I jump out of there quick. I crawl in another direction and then I crawl right to the edge of the pit [the vast crater created by the bomb blast]. And if the air where I was was bad, this stuff is spewing stuff from the bottom of hell. I crawl away from that quickly, and now I had no idea where I was."
Completely lost in the dark, Lang curled up next to a car and prayed.  
"I prayed for the courage to die, and I prayed for my family, my kids," he said. "At the time, my life was dark in every way I could imagine. I was going through a bitter divorce. My priorities in life were a mess, meaning, you know, I was caught in the world – the world of finance, the world of power – all of that was the important stuff."
"So my prayer included, you know, 'Lord, if I walk out of here, I wanna live the truth and I wanna live for you,'" he continued. "And almost in that moment, I was enveloped by a complete calm. I've never felt that peace in my entire life. I mean, my life was in the Lord's hands, whether I lived or died."
He was at peace, even though he was surrounded by chaos, with a cacophony of car alarms going off. As he put it, "What I would call hell and a celebration of evil."
The road to healing
As he began drifting into sleep, he heard a loud banging noise and somebody calling out, "Is anyone here?" In spite of experiencing sharp pain in his chest from calling back, he was able to direct two policemen to where he was. 
"Then right in front of me there was a light shining on a boot," Lang recalled. "They had these searchlights, but the searchlights didn't go through the darkness. So these guys were shining them right on their boots. And I reached out my hand onto the boot, and the man screamed in fear. I just scared the hell out of him."
The two policemen took Lang out of the building, and eventually he was taken to a hospital. Over the next weeks and months, he found healing in counseling and a deeper practice of his Catholic faith.
Of the terrorists, who had hoped that the bomb would fell one tower, knocking it into the other, he told The New York Times, "I always knew they'd be back." Hardly anyone expected, though, that they'd return by air.
Letting go
Lang still finds it difficult when the anniversaries of the attacks approach – one in the spring, one in the fall. He still has nightmares and cannot bring himself to go into an underground parking garage. 
Part of his healing journey has been a conscious effort to forgive, especially after the 9/11 attack, which claimed the lives of his sister, nephew and a good number of firefighters he had grown up with in Brooklyn.
"That's the true source of joy and peace in anybody's life, to be able to forgive whatever injustice, whoever caused such pain. I mean, nothing could be worse than someone taking away your loved ones."
There's been no evidence of remorse on the part of those who pulled off the attacks. Lang was part of a group invited by the US government in 2019 to observe legal proceedings at Guantánamo Bay against some of the 9/11 plotters. As the terrorists were led into the courtroom, "they stare at us with complete disdain," Lang recalled. "A couple of them smile. I observed hate. I observed people that would kill us if they had the chance. I mean, if you ask me, 'Can you see evil in people?' that's what I saw."
For Lang, though, the "processing" of the ordeal includes "first letting go of the rage and the hate, and then trying to move towards forgiveness." 
Said Lang, "I've had to deal with the tragedy in my life with faith, with the belief that, you know, the Lord cried with me, that the Lord is with me to give me the strength to deal with whatever comes in life."