E. Christian Brugger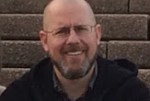 E. Christian Brugger
E. Christian Brugger
is Professor of Moral Theology at Saint Vincent de Paul Regional Seminary in Boynton Beach, FL. He has a BA in biology from Rutgers, Master's degrees in moral theology and moral philosophy from Seton Hall University, Harvard University and the University of Oxford, and a Ph.D. in moral theology from Oxford. From 2015-2017, he served as a Theological Consultant to the Doctrine Committee of the USCCB.
He publishes widely in sexual ethics, bioethics, natural law theory, and Catholic Social Teaching.
His most recent book is
Catholic Social Teaching: A Volume of Scholarly Essays
(Cambridge University Press, 2019).
He lives with his wife, Melissa (of 25 years), and three of his five children in Briny Breezes, Florida.