It's not always immediately clear what direction we should take, but here's some advice for decision-making.
What can God do in your life with one Bible verse a day?
Subscribe to Aleteia's new service and bring Scripture into your morning:
Just one verse each day.
Click to bring God's word to your inbox
Buying a house, choosing the right school, making a commitment … Among all the decisions we have to make, some are of little consequence, but others can change the direction of our entire life and that of our family as well. Once an unexpected situation comes up, we are forced to make a choice, that is, we must use our judgment to make the right decision. How should we do that?
Bring God into the question
The first step is to clarify exactly what the terms of our choices are. When our heart is torn between several options, it depends on us to limit the number of choices we have. Sometimes it is necessary to stop and state what they are in a very precise way. If not, we risk wasting time with an overwhelming number of possibilities. As Father Bernard Mendiboure explains: "It is very important to make sure the question is stated in the right way, as a binary choice: either this, or that." The second thing to keep in mind is that choosing between the two options can only work if they are both morally acceptable and appeal to our sense of goodwill.
We should never leave God out of our decisions, in fact, we should remember to present everything to Him first, for his fatherly perspective. Don't we already trust Him with our life every day? "The first step is to bring God's presence into our choice and search for what He would want, since we know that it will make us happier and more liberated," Father Bernard insists—and with the assurance that God never asks for the impossible, although sometimes it is difficult. For the right direction to emerge, we cannot skimp on the time we dedicate to the Lord, in silence and prayer, with our conscience illuminated by the word of God to help us "step out of our pure subjectivity," as Father Bernard advises.
"The day we decided to get engaged we both went on a retreat," recounts a man named Gregory, "When the choice to be made is so important, you need to step away from the world and descend down to the deepest level." One mother, Sophie, confesses: "As parents, we are so intimatelyinvolved with our children that it is sometimes difficult to know what is best for them. Then one day I understood that I needed to distinguish the will of God from my own personal desire and trust in Him. He allows certain things that, when all is said and done, are for the best." After much internal debate, Marian and Timothy let their children go abroad to study. "In fact, it ended up being a very positive choice and our bond became surprisingly stronger," the parents confess.
Following the will of God can sometimes be a struggle
When we make a decision, we need to operate with the precision of a surgical scalpel to separate the good from the bad, the good motives from the false ones. Sometimes we might be afraid to do this. We see it in the Gospel where the rich young man leaves Jesus in sadness.
Peter, an engineer, is not sure about taking a job he has been offered. He puts the question in these terms: Should he or shouldn't he sign the contract? He looks at it in terms of his preferences, his personality, what he's good at. Then, he takes all the objective information about the company, looks at all the different possible reasons, the risk involved, and makes a list of the pros and cons of each scenario. St. Thomas Aquinas comforts us in stating that our conscience intuitively knows what is good. In prayer, Peter will pay attention to what Ignatius of Loyola calls the motions, that is, the sensations of the soul. Some ideas, thoughts or projects, insufficiently thought-out, are pleasant in the short term but are soon followed by sadness, while other less seductive ones bring long term satisfaction.
In every decision it is essential to pay attention to the whole situation: "When we had to move to another country because of our jobs, we kept in mind the needs of our children," recounts Allen. "We held a family meeting where our three children gave us their opinion. We took time to think about it with God, we asked our respective families what they thought and we chose a city close to the border of our country." A decision made by the parents can upset the life of their children, and they should be aware of how their children feel about the situation, but they should not put them into the role of adults.
Light up the road to decision
The human heart is complex, and holds a mix of feelings, personal history, education, etc., so it becomes necessary to classify priorities. If we make a decision alone we risk getting stuck in our own perspective and think that what we want is what God wants. On the other hand, it does no good to ask the opinion of everyone who crosses our path. "Trust thy secrets to only one, though a thousand seek thy friendship," as Ben Sira the Wise said. It is also very important to talk with your spouse before coming to a decision. Indeed, there is grace in matrimony that allows each one to express his or her doubts and difficulties. Paula asks her husband's advice but she also consults with two or three friends: "Those I most value, and whose opinion I respect because I admire the way they live."
It is also necessary to take your time deciding. Tradition tells us that if God calls, His request does not fade over time. "Coming to understand things takes time," points out Angela, mother of five. "You cannot make a decision just like that. Taking time allows you to really communicate, to include the Lord in the debate and keep us from falling into superficial emotions."
Then comes the moment to make the final decision. What often happens when we have done the work of discerning the options, including separating out our particular opinion, a calm feeling of certainty sets in. Angela and Victor disagree on many things but for certain issues, the one who is most competent in that area will make the final decision. Sometimes it might be easier to let life make the decisions for us, in a fatalistic sense. "Analyzing the alternatives means being an adult," emphasizes Angela. "It is useful to understand why you are choosing one option over another and what the consequences will be."
Learning to make decisions means learning to be free. "In managing the struggle of decision making, in managing our internal feelings of uncertainty," explains Father Bernard, "when we get beyond ourselves, we find true spiritual freedom." St. Paul (Ga 5) cites the rewards of good decision making: "Love, happiness, and peace."
"These signs are much more than temporary relief. A good decision extends it rewards over the long run," advises Father Bernard.
Florence Brière-Loth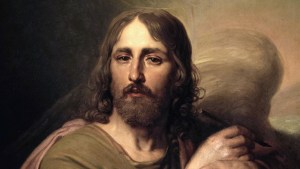 Read more:
A Gospel-inspired prayer for discernment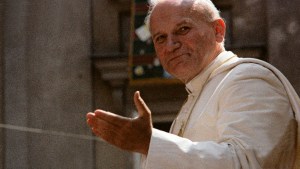 Read more:
John Paul II's secret for making difficult decisions