Even great saints have gone through periods of doubt, but they persevered in prayer and love.
Need an idea for Lenten almsgiving?
Help us spread faith on the internet. Would you consider donating just $10, so we can continue creating free, uplifting content?
Make a Lenten donation here
The word "doubt" has two definitions.The first one, as its etymology (dubius or double) suggests, is hesitation. For example, a person facing a fork in a road or a dilemma, unsure whether to turn left or right, to say "yes" or "no." 
But the word can also designate the questioning of something we believed to be true until recently.
"Faith is certain," recalls the Catechism of the Catholic Church. "It is more certain than human knowledge, because it is founded on the very Word of God, who cannot lie" (§ 157). When on the day of his baptism an initiate proclaims his faith in God, the Father, the Son and the Holy Spirit, his "I believe" expresses a certainty.More often than not this certainty comes after a period of doubt. He then believes, and his faith is destined to grow.If he perseveres in his faith, he will soon discover more reasons to believe than he could previously imagine. If he takes time to pray, the Lord will reveal more of His presence to him. And he won't worry, if at times the Lord has not instantly answered his prayers.
But there may come a time when faced with trials and tribulations that he questions certain aspects of the Gospel message. These doubts (in the second sense of the word), can be assuaged and do not necessarily imply any skepticism on his part.
"Ten thousand difficulties do not makeone doubt"
Some saints had to go through these periods of spiritual darkness. At times, they felt that God had abandoned them, or worse, that they couldn't love Him. They had to pray to overcome their despair. What gave them solace is the certainty that in accepting to take part in the agony of Christ they could participate in saving the world.
In the last months of her life, St. Therese of Lisieux was assailed by terrible doubts about the existence of Heaven. But she firmly held on to her faith supported by the words of Christ: "No one has ever seen God; but if we love one another, God lives in us and his love is made complete in us" (John. 4:12). Cardinal John Henry Newman used to say: "Ten thousand difficulties do not make one doubt."
Father Pierre Descouvemont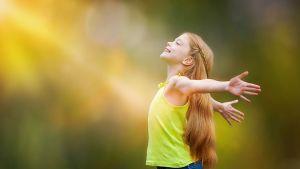 Read more:
How to maintain a positive attitude amidst worries and doubts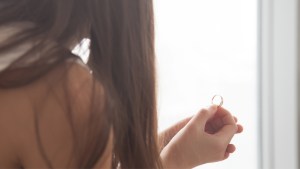 Read more:
Doubting your relationship: Did God really want you to marry this person, or was it a mistake?