Here's how to be grateful, even when times are tough.
What can God do in your life with one Bible verse a day?
Subscribe to Aleteia's new service and bring Scripture into your morning:
Just one verse each day.
Click to bring God's word to your inbox
Affected by bad news, the pandemic, and all the big and small worries of everyday life, we are easily tempted to complain, be outraged, or revolt. What if, in the Christmas spirit, we develop gratitude instead?
At a time when indignation seems to have the last word, why not take a look at our own reactions? "Gratitude has the advantage of being a feeling you can consciously choose to experience," writes Florence Servan-Schreiber in Trois Kifs par jour [Three 'kifs' a day]. Why don't we try it? Here is the (non-definitive) list of things we can do to give thanks in any and all circumstances.
1
Learn how to receive praise, support, services and gifts.
It's not that easy to receive compliments and gifts. We say thank you out of politeness, but as an inner attitude it is not so easy to adopt. Are we capable of accepting something that others want to give us? There are two obstacles to a sincere thank you: mistrust or suspicion (of being manipulated, for example), and not wanting to feel like you need to give something in return. One way forward: to recognize that we are not self-sufficient, but that our life and our happiness depend on relationships and exchange.
2
Strive to free yourself from the resentment, anger, and fear that hinder inner gratitude.
It may seem impossible, even obscene, to give thanks in all circumstances. Yet gratitude is like a source of energy that can be blocked by bitterness, anger, fear. When these negative feelings persist, they are often an echo of wounds from our past. Sometimes it requires finding the means to remove these barriers … by first facing up to them. And while not everyone needs therapeutic counseling (fortunately!), healing retreats or deep spiritual reflection can help us to hand these "boulders in the road" over to God.
3
Go beyond the complaint.
Complaints can be momentarily virtuous, because they allow you to be in contact with your pain, your dissatisfaction. But in the long run, complaining does little good, either for ourselves nor for those around us, since it positions us as victims. It is sometimes a simple refusal to live, which is the opposite of gratitude. "With gratitude, we say yes to our existence," explains Servan-Schreiber. "We recognize first and foremost that life is worth living. Then we allow ourselves to be infused with gratitude, which confirms that the source of this well-being lies, at least in part, outside of ourselves." Doesn't the Psalmist follow the same path, which begins with "My God, my God, why hast Thou forsaken me?" and ends with: "They will proclaim the Lord in the ages to come, they will tell the unborn of his righteousness. This is his work"?
4
Practice expressing gratitude to others.
"Opportunities for gratitude are not lacking," explains psychiatrist Christophe André in L'Art du bonheur [The art of happiness]. "Like happiness, it requires just a small effort of openness, attention and reflection, for example, towards all the people who have helped us to become who we are: parents, grandparents, relatives, friends, teachers. All those people who have shared moments in our lives, and who have given us happiness or have taught us how to get closer to it, through their love and affection." Expressing gratitude can be, for example, inviting them to a significant celebration such as a wedding, a special anniversary, retirement, leaving a position of responsibility, moving to a new house, etc. Gratitude is always a matter of exchange and relationship … especially since it is contagious: "He who gives thanks attracts grace," said St. John of the Cross.
5
Learn to contemplate the simple things.
"Every morning I am amazed and happy to be alive. I never cease to feel the wonder." This sentence by writer Colette Nys-Mazure, in Célébration du quotidien [Celebrating everyday life], sums up a whole attitude, which can even become a way of life, of "living in poetry." "Perhaps it is really we ourselves in wonder, praise and gratitude," she continues. "There, the best of our being is expressed, the part that sings, opens up and goes to meet the One we cannot name. We break out of ourselves, detach ourselves from our errors and failures, and are anxious to surrender ourselves to the beauty that rescues us and leads us to Him, God of goodness and tenderness, our hope." As a family, saying grace at every meal can be a good way to practice blessing and praise together.
6
Get into the habit of covenant prayer.
Drawn from Ignatian spirituality, the covenant prayer is repeated three times. We can say it in the evening to reflect on our day under God's gaze in just a few minutes. First time: the covenant prayer, where we say "thank you" for the moments of joy and comfort, the signs and places in which we recognize the presence of God in our lives. Second time: we ask for "forgiveness," we recognize our shortcomings, our sins, our broken covenants, the way we have wounded Love. Thirdly, a "please," open to tomorrow: we offer it to God and reflect on how, with his help, we will be able to take another step forward in holiness. This prayer exercises gratitude as an attitude prior to any contrition or any request: it is in relation to what we have received from God that we can evaluate our faults and amend ourselves. Three reflections that can also be applied to daily life as a couple: it, too, is nourished by gratitude.
7
Welcome salvation in every Eucharist.
It is easy to forget that "Eucharist" means "giving thanks" in Greek. Communicating with the body and blood of Christ means welcoming salvation back into your life. Every Mass is an opportunity to say "thank you" for Christ's unique sacrifice for humanity, without which we would be condemned to death. A tremendous gift! Gratitude is the fundamental attitude of the Christian: "As for us, we love because God first loved us" (1 John 4:19).
Cyril Douillet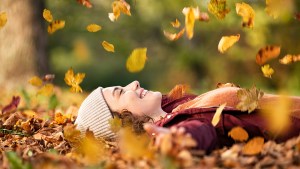 Read more:
Science reveals that showing gratitude makes us happier