Batman has trouble getting to Mass, claims he is busy fighting crime
What can God do in your life with one Bible verse a day?
Subscribe to Aleteia's new service and bring Scripture into your morning:
Just one verse each day.
Click to bring God's word to your inbox
LEGO toys have been a central part of children's lives in the United States for the past 30 years and their popularity is only increasing. The latest LEGO Batman Movie continues to delight audiences, already raking in over $134 million at the box office, and later this year another LEGO movie will hit theaters, The LEGO Ninjago Movie.
Read more: 'The LEGO Batman Movie' delivers heart and humor
To top it all off the success of the toy manufacturer's newfound film franchise has led to an explosion in sales, making LEGO the number one toy company in the world.
However, there has always been something missing from the LEGO world. With sets that feature pirates, astronauts, knights, construction workers, movie characters and almost every other possible profession, there were never any religious sets.
That is, until now.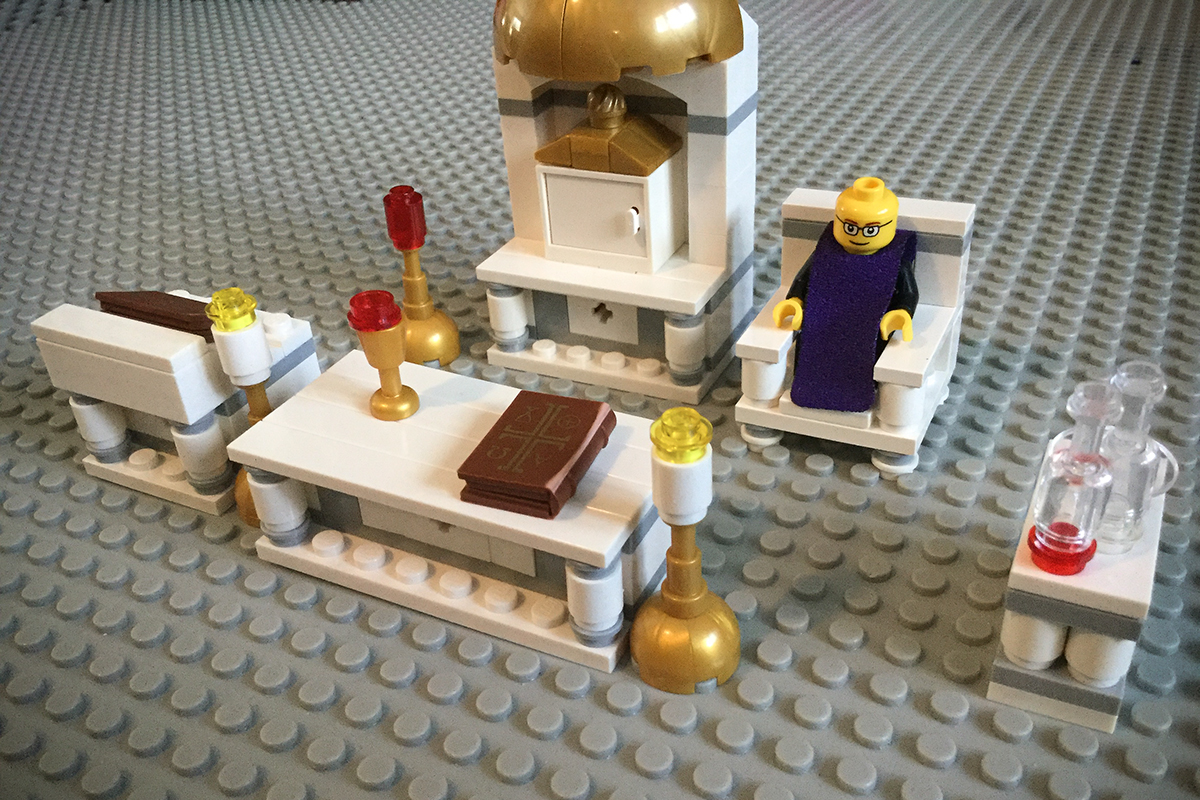 Domestic Church Supply Company, a small family business based in Saint Paul, Minnesota, recently took on the project of creating a set that allows a child to "play Mass." Entitled "Father Leopold Celebrates Mass," the set comes with 174 genuine LEGO bricks and three modified bricks as well as a 28-page full-color instruction guide. The project took a year and a half to produce and was released in May of 2015.
While not sponsored, authorized or endorsed by the LEGO Group, it fills in a much needed gap in the LEGO world and allows children to bring their Catholic faith into their imaginary realm of play.
The beauty of a LEGO Mass set lies in the ability to teach your children about every item or piece of furniture in the sanctuary in a way that it finally "clicks" for them. Having them build an altar helps them become familiar with it and notice details they wouldn't have noticed otherwise. For example, a relic of a saint is always placed inside an altar during its consecration by the bishop. In this LEGO set, a "bone" is provided for the child to place in the altar before sealing it up with the top pieces. Pure genius!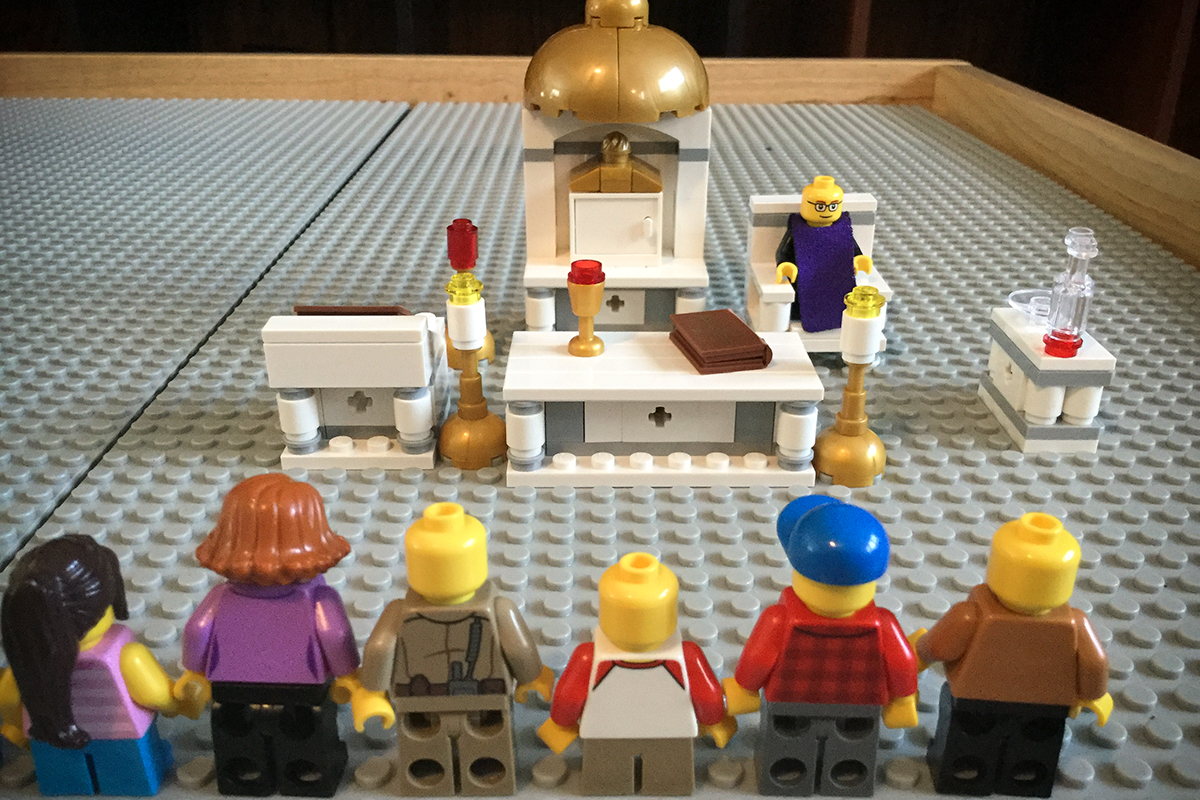 My own children were elated to build the set and continue have fun lining up the congregation in Father Leopold's new parish. This week they decided to play "Ash Wednesday" and found a black LEGO piece from another set to use as the ashes for Father Leopold to distribute. The set provides for them a positive way to interact with the Church and allows them to "play-act" and identify as the priest, someone in the congregation, or an altar server.
Additionally, having a priest within the LEGO world further cements the idea that the Catholic faith is not to be kept hidden away at the local church, but to be shared in the world. Father Leopold can go on adventures with Batman, hear Iron Man's confession, or preside over the coronation of Queen Elsa.
The good news is that Domestic Church Supply Company has plans for many more Catholic-themed LEGO sets and hope to release them in the future. In a world that is full of children obsessed with LEGOs, "Father Leopold Celebrates Mass" will be sure to capture the attention of children everywhere. It is a perfect gift for Easter, First Communion or even a birthday.