Today our May tour of Rome's Madonnelle brings us to Nomentano Bridge.
We continue with our daily tour this month through a particular artistic expression of Marian devotion: Rome's "Madonnelle" ("little Madonnas"). These are images of Mary—some of them miraculous—scattered throughout the streets and alleyways of the city. They are the object of much popular devotion.
Plaster Madonna: Ponte Nomentano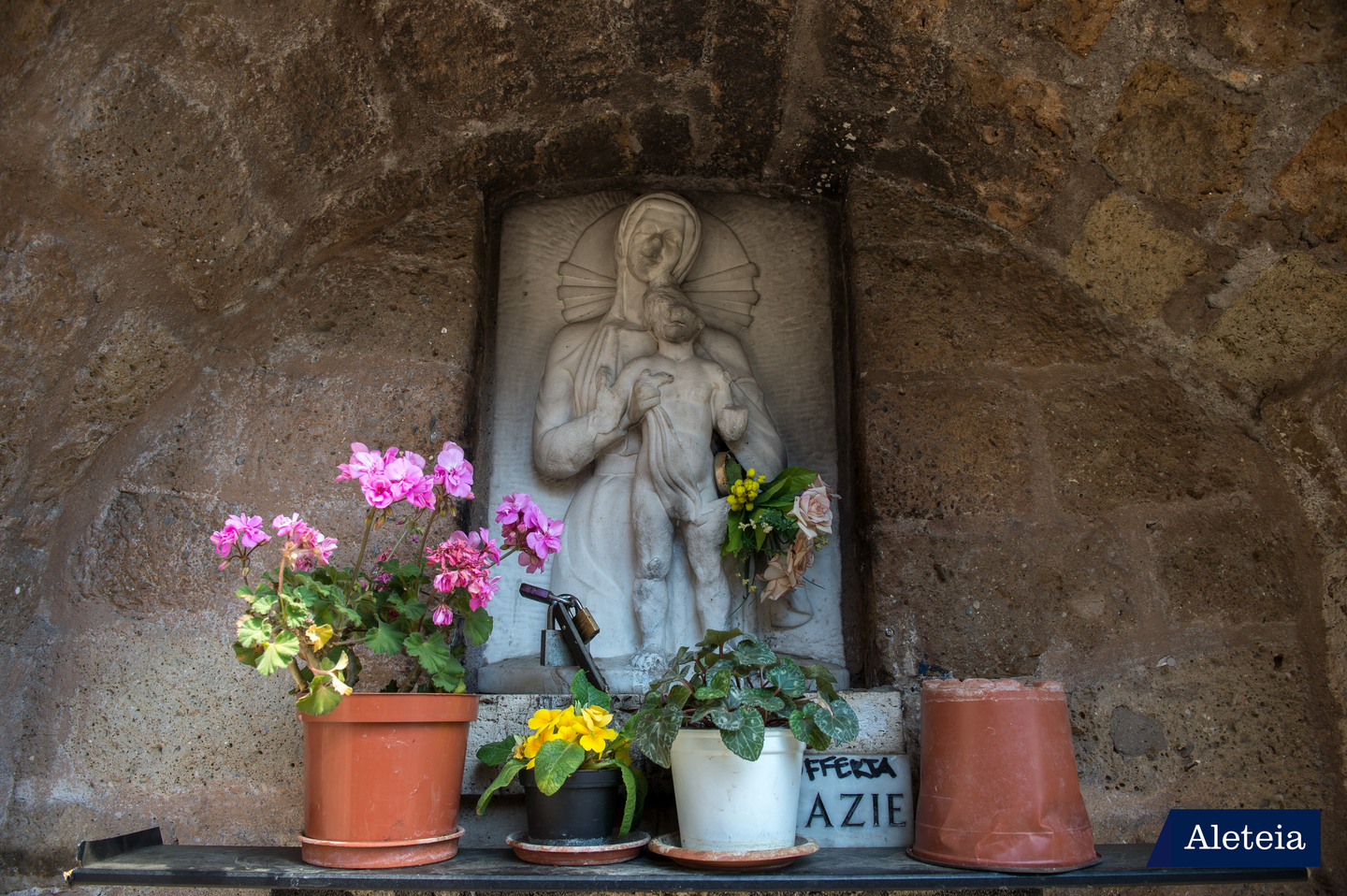 The story behind the plaster statue of the Madonna kept in a niche on Nomentano Bridge points to the complexities and even tragedies of humanity.
Gherardo Ruggiero is a resident of that neighborhood (Monte Sacro/Talenti), and he has a passion for its history. He shared this story with us, having collected the details in person from protagonists of the events.
In the years between the two World Wars, this part of Rome was still open countryside on the banks of the river Aniene (also called the Teverone). A woman named Miss Maria placed a color print of Mary, Our Lady of Grace, in a niche on the bridge. Every day at sunrise, she would go to the niche to pray, and she would lead a small procession of children from the neighborhood, including the daughter of a woman named Natalina. Every child was given something to do: they carried the water, the flowers, the candles, and a kneeler. After the prayer, they want back home, and Miss Maria gave each pair of children a little bottle of orangeade to share.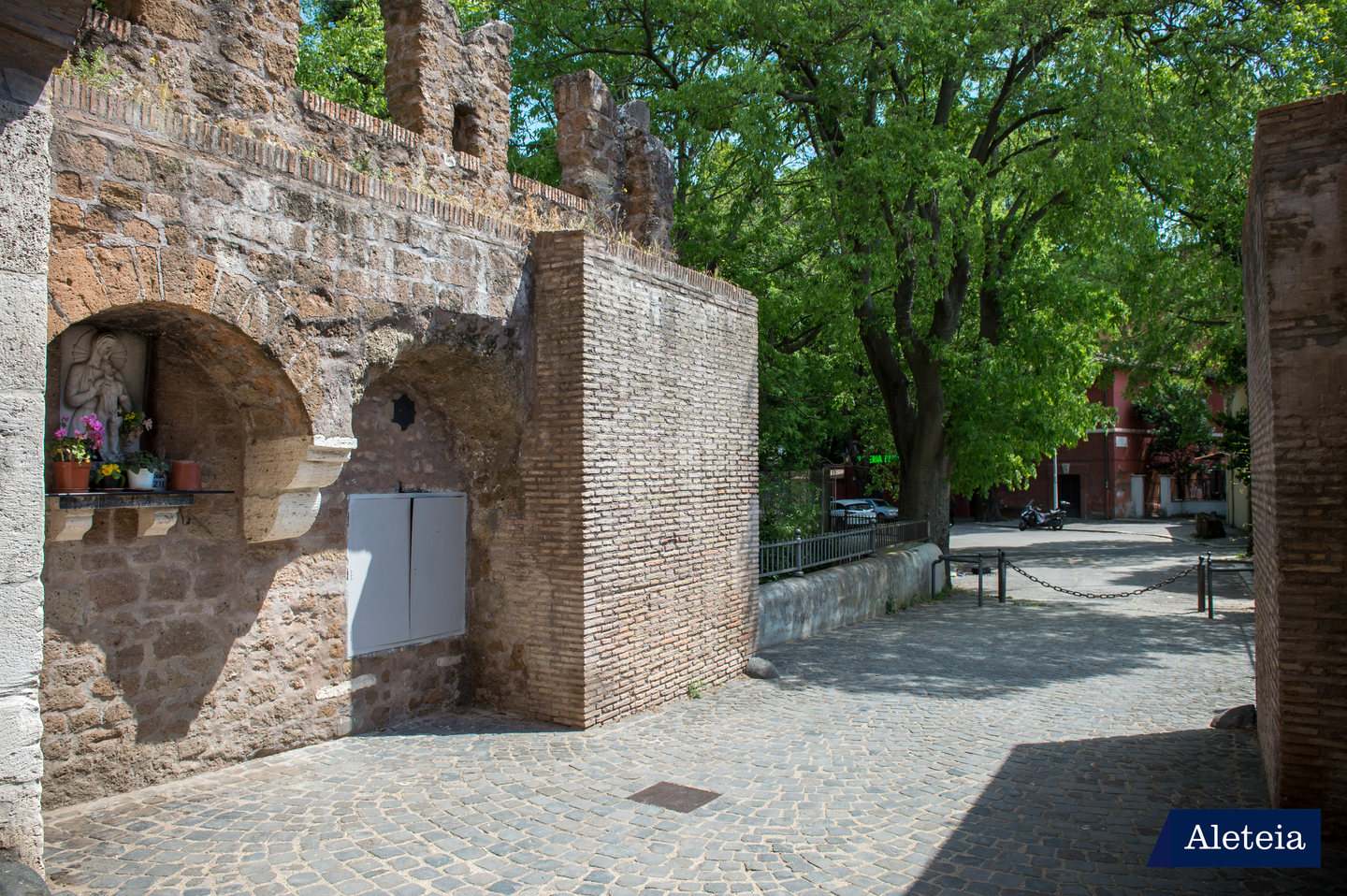 One evening after the war, when the little procession arrived at the bridge, they found the picture of Mary thrown on the ground; in its place stood a plaster statue of the Madonna—the same one you can still see there today (although it was later defaced by vandalism). According to witnesses, Miss Maria, apparently in her surprise losing sight of the deeper meaning of devotion to Our Lady, cried out, "Oh, my children, this is not our Madonna. Let's go home!" They did not say the prayer that day, and the procession made an about-face—and the ceremony has never been repeated since.
Only many years later was it discovered that the statue was most likely placed in that spot by a neighborhood construction worker, whose daughter had committed suicide.
This Madonna has been forgotten at times, and even abandoned for a while when the bridge was closed in order to be transformed into a pedestrian zone. Over the last few years, first a candle appeared, then some small bouquets of flowers; now, there are some women who visit the Madonna every day and take care of the image.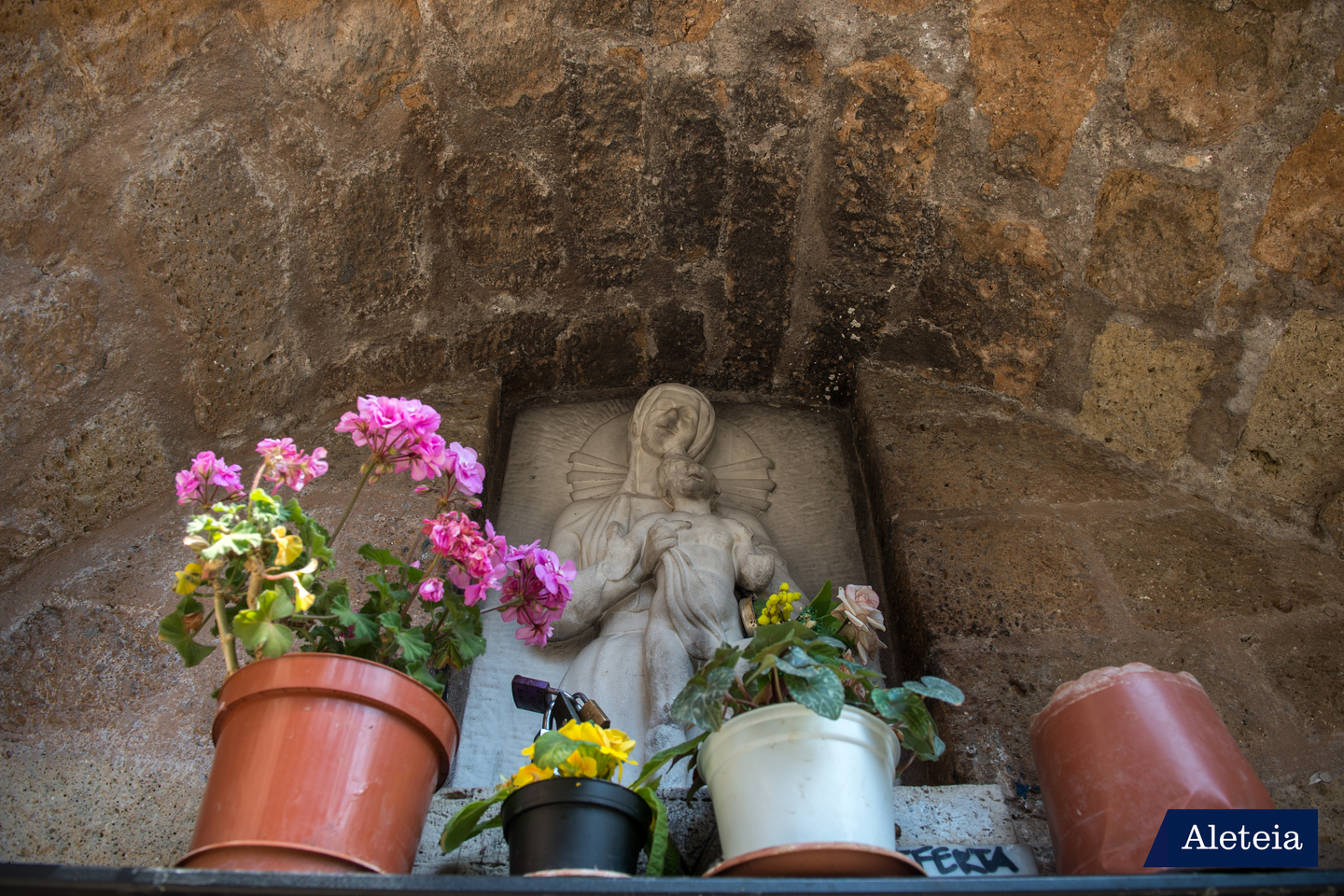 ~
Follow the series here: Little Madonnas of Rome
See more articles like this at Aleteia's Art & Travel section.