Community respond to terror with acts of kindness
You can get Aleteia inspiration and news in your inbox. Our specially curated newsletter is sent each morning. The best part? It's free.
Sign up here
James Corden, the host of CBS's Late Late Show, summed up the spirit of the Manchester, England, in a tribute to that city on the night of the terrorist attack that left 22 dead and 120 injured.
"When I think of Manchester, of the place that I know, I think of the spirit of the people there and I'm telling you, a more tight-knit group of people, you will be hard-pressed to find."
Stories on social media and in the news have emerged to prove Corden right. Shortly after the attack, Mancunians (as they are called) rushed to offer free taxi rides, open their homes to those fleeing the attack, assist emergency personnel and help reunite victims with their families:
• A number of taxi drivers offered free rides to victims, including "AJ" who put up a "Free Taxi" in his cab after the attack.
Men like AJ. Working his taxi free of charge through the night in Manchester. A beautiful soul. pic.twitter.com/0QG9Z2bxY9

— Jason Michael (@Jeggit) May 23, 2017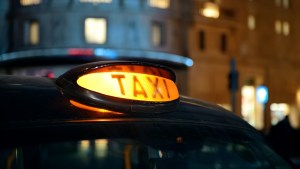 Read more:
Manchester taxi drivers offer free rides in wake of attack
• Members of the community offered spare rooms for those stranded in the city, using the hashtag #RoomForManchester. Manchester Mayor Andy Burnham tweeted: "If you are stranded in the area you can also follow #RoomForManchester where hotels and local people of our great city are offering refuge."
Happy to let anyone sleep here tonight we only live a short distance from the arena #roomsformanchester

— Luke Williams (@luke_will_) May 23, 2017
I'm 3 Minutes From Victoria Station With A Comfy Sofa, Wifi, Chargers & Teabags. DM Me If You're Nearby & Stranded. #RoomsForManchester

— Laura Marie O'Connor (@LauraLauraLaur) May 23, 2017
• Reports emerged that cafes were offering free drinks for the police and emergency personnel, and that people were lining up to donate blood, according to the BBC.
• Paula Robinson, who happened to be passing by the concert hall when she heard the explosion, led 50 young teens to safety in a local hotel, and helped them reunite with their families, according to a report in The Telegraph.
If you can't contact your child from the concert in #Manchester call The Holiday Inn or Paula Robinson 0161 836 9600 and 0789 671 1298.

— DeniseBRR (@TheDeniseBianca) May 22, 2017
Mayor Burnham praised the conduct of his city's residents. "They responded in the best possible way with generosity, with kindness, that was I think humbling," he told the BBC.
"And I think that sends a message to the whole world about what kind of people we are here.
"In this darkest hour – every single person in greater Manchester will be proud that people responded in that particular way and I'd like to thank them for doing that."