Take this short quiz to find out!
What can God do in your life with one Bible verse a day?
Subscribe to Aleteia's new service and bring Scripture into your morning:
Just one verse each day.
Click to bring God's word to your inbox
The question of who has the power – or "who wears the pants" – in a relationship is often a thorny one. Which model rules in your marriage? Does one person decide while the other submits? Do you share decision-making? How often is there give-and-take negotiation leading up to a decision?
Negotiation: an indispensable art
"Knowing how to make decisions together is an art," French journalist Michele Longour writes in Ten Keys to Success as a Couple:
If topics such as money or leisure are sources of conflict for many couples, it is because they touch on important choices that must be made by both. A one-sided decision often alienates the spouse whose opinion is neglected: he must suffer the consequences and is hurt that he was not consulted or heard. Therein lies the offense. Often, the spouse who does not feel heard, respected, and taken into consideration tends to resist. He digs in his heels on his initial positions just to show that he exists.
When his mother asks him if he will be there for the traditional Christmas lunch, William dodges the question, saying, "I will have to ask my boss." Is this an avoidance strategy or is it the reality of his marriage? In fact, there are quite a few men who prefer to be mothered rather than take on the discomfort of decision-making.
Submission by either sex can also be an inversion of sexuality in marriage: "Pornography has become an outlet for forbidden desire: to let oneself be dominated or to dominate," explains sexologist and philospher Thérèse Argot in A Sexually Liberated Youth, or Almost:
In a society where mixing and equality reverse the relationships, the "weak sex" becomes the strong one, and vice versa. Then, the more a man feels threatened in his manhood, the more he seeks to establish his superiority by a sexuality that is violent and demeaning towards women. This egalitarian feminism, which thinks of the relationship between man and woman in terms of power and struggle, has worsened the violence by pitting men and women against each other.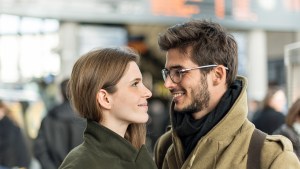 Read more:
Why international relationships are so challenging
So let's take a "marriage power quiz" to see who calls the shots in the daily decisions of the relationship:
Marriage power quiz
You are watching television:
He has the remote control.
She has the remote control.
Where's the darn remote control?
An appointment at the bank:
Go ahead, dear wife, I don't know anything about that.
Men bring home the bacon, women go shopping.
Let's meet at the bank at three o'clock.
Next Christmas:
We'll stay at home this year.
As usual, with poor Mom.
Since when do you care?
Our third child:
An accident.
A mutual choice.
What a woman wants, she gets …
The husband's job means the family has to move:
Dear husband, didn't you think about my job?
Let's sit down and talk about it.
A good wife must follow her husband.
Dinner at the Miller family's house:
I have already said we can't go.
I'm waiting to know if you're OK with it.
Oh, there's a dinner at their house?
Little Zoe got out of bed at night for the third time:
It's up to the father to put her back to bed.
Your turn to go.
Maybe we should do a better job putting her to bed?
Our first car
Let's get a pretty mini.
I want a big truck with a powerful engine.
I have two seats for the auto show.
What are we doing tonight?
Uh, just the game, why?
I invited my parents to dinner.
Shall we do an evening for two at the restaurant?
Quilt or comforter?
At home, we always did it like this.
I hate the comforter.
Perhaps a comforter in winter and a light quilt in summer?
Now what?
There are no right or wrong answers to these questions. The more real the people, the more there's an opportunity to improve your communication. Let there be laughter, annoyance, anger. Share your feelings with your spouse, and let him or her talk without interrupting — if you ever get to that point. The goal is not so much to convince the other as it is to try to understand what is important to him or her. It's up to you to listen with empathy.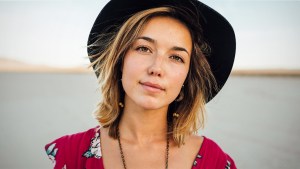 Read more:
Who are you, really? Get to know yourself better in 3 easy steps
From power struggle to shared decisions
How can we combine decision making and share power in the couple, or even understand it more as a service than as a means of dominating the other? It is within the framework of their support group with other couples that Pauline and Mark understood what was wrong with their power relationship.
"When Mark did not agree with my idea and said no, I used to feel rejected. But I came to understand that he still loved me even if he said no to one of my ideas," Pauline said.
Mark said, "I found Pauline extremely susceptible. It was thanks to the exchanges with the other couples and the contribution of our group moderators that I understood how to deal with it. Today, we no longer think in terms of power but of co-decision in the service of our relationship and our family."
Another husband, Michael, said that taking time to consult with his wife before making decisions is a key habit. "I now expect us to have time together to make decisions that affect us as a couple. I no longer let myself be trapped by quick requests involving both of us that I would have to answer on the spot because it exasperated my wife to be faced with a fait accompli. She thought I was authoritarian, but it's just that I did not dare to delay my answer to a request for fear of annoying the person who was asking me."
Finally, if there are mistakes and people are hurt because of how a past decision was made, talk about it as soon as possible so that resentment and brooding don't have time to take root.
This article was originally published in the French Edition of Aleteia.