These unique and generous Father's Day gift ideas will make him love you and your big heart even more.
How many ties and wallets, Home Depot gift cards and power tools, golf accessories, and grilling kits have you bought for your father over the past decade? Of course, there's absolutely nothing wrong with those gifts. They're fun, sweet, and very, well, "Dad" feeling. But it's all too easy to fall into the Father's Day rut of buying just another manly thing for your father or spouse.
Read more:
Celebrating Father's Day as a Single Mom
But what if your Father's Day gift could come from an ever better place?
Many fathers in the world have a hard time making ends meet, or lack the support systems they need. When it comes to
anti-poverty programs, for example, men are often excluded
, due to an age-old stereotype that unmarried fathers living in poverty must be "deadbeats," when the reality could be that they've simply fallen on hard times.
This year, consider choosing a gift for Dad that helps fathers and men in need; you'll celebrate someone you love while also making a difference.
For the chef
If you want to make a big impact without adding to your dad's endless kitchen and grill collection, look no further than a Rescue Gift. When you buy something through Rescue Gift, which is the International Rescue Committee's gift shop, you can customize where your money is going: toward education, shelter, or something else for people in need around the world. Our suggestion for Father's Day this year is the Emergency Cookstove gift. For $53 you can provide eight propane-powered cookstoves to families fighting malnutrition in poor countries around the world. In addition to giving people a way to feed their families, the stoves allow them to boil water so that it's safe to drink.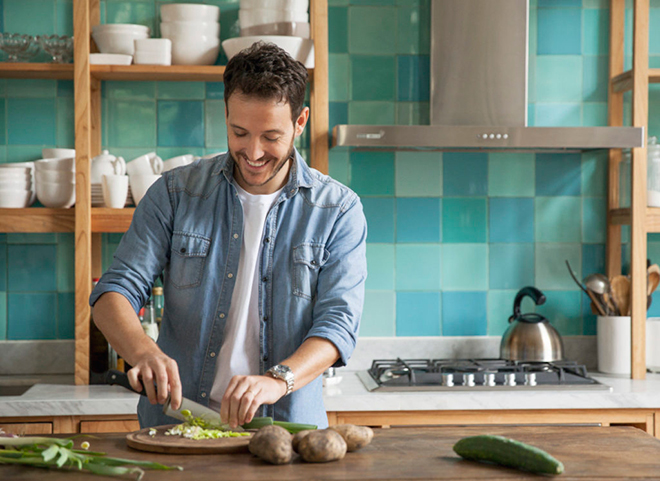 For the fashionable man
Your dad is guaranteed to look dapper in a watch from the brand TIM (short for Time-Is-Money). TIM is a cause-based company with a mission of eliminating poverty. Every watch purchased helps people in Third World countries by creating a micro-fund for them that they can use to provide their family with food, clothing or education. The TIM watch ($140) comes in 14 band colors, and two different face colors, and the tracking number on the back allows your dad to see what countries are impacted by his watch and how many people he has helped. Plus, if you download the corresponding app, TIM shares the stories of the people the watch is impacting directly.
For the gardener
If you want to make a difference closer to home, choosing a project from Alternative Gifts is a good place to start. Alternative Gift International runs a food pantry and homeless shelter program across the U.S. and Canada (meaning your gift might help someone right around the corner from you). For $55 you can provide groceries for a family of five for up to one week and for only $6 you can feed someone for one day (if you're getting your dad something else but still want to give back, this smaller donation is a nice option). You can also offer to spend some quality time with your Dad harvesting and donating some of his own home-grown veggies to a local pantry, which are so often in need of fresh healthy produce.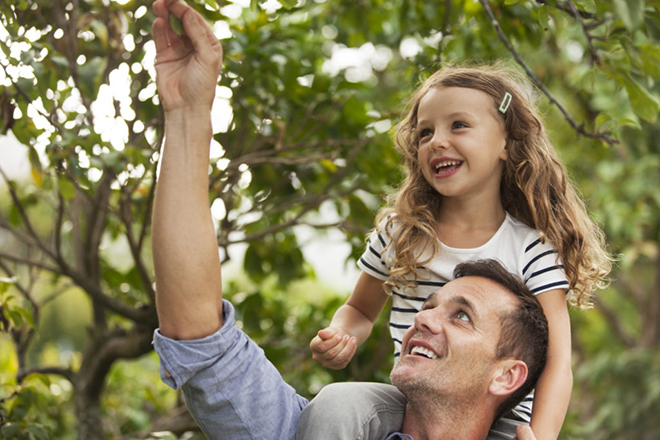 For the sportsman
If your dad is an avid sports fan, making a difference can be as easy as watching a baseball game together. The Home Run Challenge by the MLB and the Prostate Cancer Foundation is put on every year for a week in June (this year, the 1st through the 19th) where you can pledge a certain amount of money for each home run hit by your dad's favorite team during that week. For each dollar donated, 82 cents go to the foundation dedicated to finding a cure for prostate cancer, a disease that kills 1 in 39 men, the second leading cause of cancer death for men in America. And you'll give Dad the best gift of all: spending quality time watching the game together, reminiscing about his favorite pastime.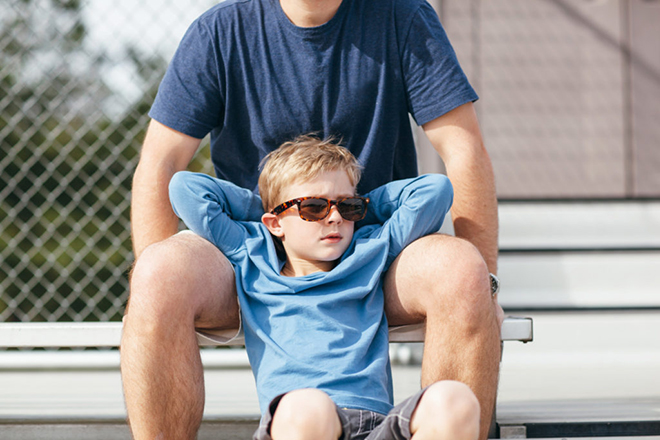 For the sweet tooth
If your dad loves cookies as much as your kids do (and, let's be honest, you probably love them, too) this gift box from the organization Baking for Good is a wonderful option. For every $20 spent, they donate $1 to a cause of your choice; among those causes you can provide aid for veterans through charities like Wounded Warriors and Veterans for Peace that help men (and women) who have served our country. So this year, why not let Dad eat the yummy tie you buy him, and help veterans with every munch?
For the food and wine connoisseur
If your dad spends his vacations at relaxing wineries in Bordeaux, or just likes to sip on a good vintage from time to time, opt for a gift from ONE HOPE Wine. ONE HOPE is a lifestyle brand based in Napa Valley, California, with the admirable goal of making an impact through their products. Consider "The Manly Man Gift Box," a set that comes with a 2012 bottle of Edna Valley Reserve Pinot Noir, gourmet snacks and other unique finds, and supports education about heart disease. Or, if your Dad really does love ties (hey, it's a popular man-gift for a reason), opt for the Wine & Tie gift, which helps give a veteran the chance to continue serving through disaster relief through David Fin and Hiring Our Heroes organization, which believes that every veteran deserves to have a job and a reason to put on a tie every day.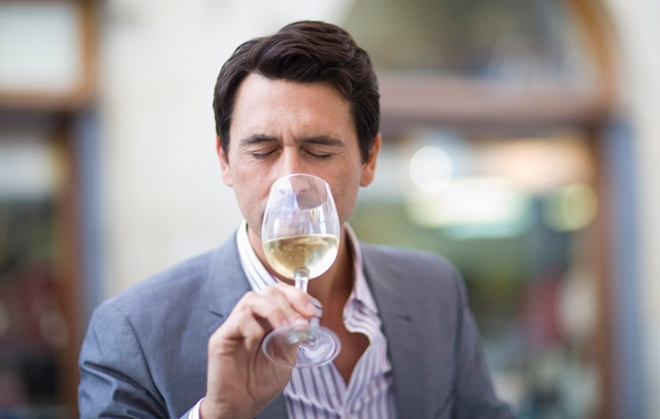 For the businessman
Support budding entrepreneurs by making a donation to the Adventure Project. This organization helps create jobs in low-income communities and works with local organizations to do so. The goal is, by creating new jobs the organization can help eliminate poverty, increase incomes and decrease conflict. That means more dads (and moms) can support their children.