Rossellini shows us that there are new frontiers for women and new expansive definitions of beauty — and that we are not limited by age.
Isabella Rossellini's career choices have never been traditional: model, actress, TV reporter, costume designer, one-woman show, and now animal-rights activist. And why should they? Her parents were triple Oscar-winning Swedish actress Ingrid Bergman and director Roberto Rossellini, the globe-trotting glamour couple of the 1950s. And from that unconventional beginning, an unconventional woman leapt onto the world stage.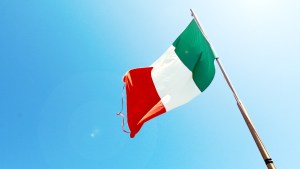 Read more:
Italians are productivity geniuses—here's why
As a young woman Rossellini wasn't content to ride on her parents' coattails, and at 64 she isn't content to rest on her (many) accomplishments as a model and actress. She's starting a new chapter in what's already been an exciting and accomplished life: she's pursuing a master's degree in animal behavior and running a farm on Long Island with goats, sheep, pigs, dogs and cats and bees.
But lest you're concerned that she's going to be out of the public eye, fear not: in March 2016, at the age of 63, she was reappointed the "Face of Lancôme." And, so from these two unlikely bedfellows — animal husbandry and modeling — what promises to be a spectacular third act is born.
A childhood deprived of family
Rossellini grew up in Paris and Rome with her twin sister, Ingrid. They lived in an apartment in Rome, with a housekeeper as a primary caregiver, across the street from their father. They saw their mother for only brief visits, and Ingrid recalls crying for days each time their mother left. "I was not raised by either one of them," Rossellini told The New York Times, of her parents, and considers the housekeeper to have been her "second mother."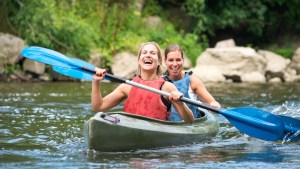 Read more:
Why you need to stop saying "I'm too old for that"
Despite her parents' absence from their day-to-day lives, the twins apparently developed a strong commitment to family: they lived near each other in New York City for many years, and, as Rossellini's former husband Martin Scorsese says, "They created their own family." Rossellini seems to have risen above her childhood circumstances to raise her own two children, Elettra and Roberto, with the maternal love and affection missing from her own childhood.
Making her mark on both sides of the camera
At 19, Rossellini worked in the costume departments of the films her father directed in Rome. Her main interest was always in photography—she was drawn to creative work behind the scenes.
"I didn't want to become an actress because the competition with my mother would have been too much to live up to," she famously said. "I would far rather be doing a job behind-the-scenes." She carved out a career for herself—a different career from her famous parents, not wanting to steal their spotlight. She moved on from photography and costumes to journalism, and worked as a television reporter for an Italian station in New York until she was 28.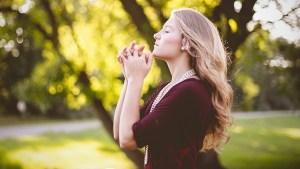 Read more:
It's okay if you haven't found your calling yet
And then came a major turning point: no longer content to stay out of the public eye in deference to her famous mother, she seized her rightful place in front of the camera. She burst on to the modeling scene (a good 10 years older than the other "fresh faces") when a friend who owned a modeling agency introduced her to celebrity photographer Bruce Weber, who photographed her for British Vogue. After that, photographer Bill King's work landed her on the cover of Vogue four times in 1982. "From there my career as a model took off. I was an overnight success," she recalls. During her long modeling career, she worked with many other renowned photographers, including Richard Avedon, Steven Meisel, Helmut Newton, Annie Leibovitz, Francesco Scavullo, and Robert Mapplethorpe. The young woman who'd been deprived of a warm and supportive family life reinvented herself for the first time as an international superstar, beloved by millions. Her sister, Ingrid, pursued an academic career, eventually earning a PhD in Italian literature from Columbia; the twins provided valuable support and comfort for each other in their early adult years.
Rossellini's leap into the spotlight paid off in an enormous way: She signed the most lucrative contract a model had ever signed anywhere with Lancôme when she was 31. Lancôme's contract made her the highest-paid model in the world. Today, it's de rigueur for actresses and models to receive these kinds of multi-million-dollar deals, but back then it was a groundbreaking feat. The girl who didn't want to eclipse her parents realized that she had her own life to live, and the "face of Lancôme" was born.
The motherless girl becomes a mother
In 1982, Rossellini's mother died of breast cancer, a time that must have been very difficult for Isabella and Ingrid, their brother Roberto, and their half-sister Pia Lindstrom. But Bergman's children didn't respond in a typically Hollywood fashion: as Lindstrom recalls it, the siblings, who would have had every reason to be maladjusted or unkind to one another, were fundamentally kind and decent in the wake of their mother's death. As she told the Hollywood Reporter, "I have to say, we were really good about it … I hear about other families and think it's so odd when they fight."
In 1983, Rossellini welcomed a daughter, Elettra, with her then-husband Jon Wiedemann. Elettra seems to have carried on the family tradition of sticking to her own path—she models, of course (who wouldn't, with those genes) but also also earned a degree in international relations and a master's in biomedicine. In 1993, Rossellini adopted a son, Roberto, whom she has raised as a single mother. Living so near their mother's twin means that Elettra and Roberto likely have close relationships with their cousins as well.
The second leap
Fresh on the heels of the Lancôme success, Rossellini finally had the courage to try acting. As a gorgeous and famous model, she could have chosen standard ingenue roles — think Andie McDowell. But Rossellini once again went her own way, relying on instinct to select complex and unorthodox parts. She's perhaps best known for the 1986 noir horror film Blue Velvet, directed by David Lynch, in which she played the leading part of tortured nightclub singer Dorothy Vallens — and even did her own singing. She took on such a provocative role because the character had a psychological depth to it, which excited and intrigued her. Once again, an unconventional choice produced unexpected results.
Rossellini wasn't prepared for the public outcry against her choice of Dorothy: the premiere was picketed in London, her talent agent ICM Partners dropped her, and movie reviewer Roger Ebert of Siskel & Ebert called the film "cruelly unfair to its actors."
Rossellini had previously appeared with the reigning heartthrob Mikhail Baryshnikov in White Nights (1985), but that movie did little for her career. Paradoxically, the outcry over Blue Velvet, which became a cult classic, made her a hot commodity in Hollywood: she worked with Ted Danson in Cousins, appeared in the controversial 1990 David Lynch film Wild at Heart, and took roles in big-budget films in the early '90s like Wyatt Earp, Death Becomes Her, and Immortal Beloved.
No cosmetic surgery
Rossellini's commitment to going her own way doesn't stop with her career choices: she's been very public about rejecting the idea that only youth equals beauty and style. "I believe promoting eternal youth is foolish," she has said.
She compares cosmetic surgery to other archaic, painful practices that injure women in the name of beauty. "Most of the time I think, 'Is this the new feet binding, is this the new way of being misogynist, and telling women they're ugly.'" She feels that the underlying problem is sexism.
"If you look at most beauty advertisements, you would think that makeup is only for beautiful women in their early 20s [but] older women like seeing older women in ads, and younger women do, too—because they see them and are not frightened of growing older."
Rossellini has refused to bow to the dictates of fashion, as well, preferring short hair, tee-shirts and trouser suits to heels and gowns. She also makes a point of eating for pleasure—she's Italian, after all—and once surprised a journalist by not only eating a piece of bread but buttering it first. Over and over, she's shown that she doesn't make decisions, whether they're on clothes, makeup, or movie roles, based on what everyone else is doing.
The first blow
After steadily renewing her contract every two years, Rossellini found herself dumped by Lancôme shortly before her 44th birthday.
She had been Lancôme's "Face" from 1982 to 1996, when she was replaced for being "too old." Juliette Binoche, a younger actress, took her place. A lesser woman might have gone quietly, embarrassed or ashamed to have been fired for being too old to be the face of a cosmetics company. But not Rossellini: In 2002, Rossellini told British Vogue, "I did not leave on my own. They hired a younger woman with raven hair to replace me. They fired me because I was strong."
And suddenly there was nothing — no modeling contracts, and major directors avoided or ignored her. Nonetheless, Rossellini continued to forge her own way, keeping her head high. Though 1996 signaled the end of her Lancôme contract, she had a win with a small role in the hit movie Big Night, which boasted a stellar ensemble cast. In the 2000s, she continued to seek out roles in small indie films such as The Saddest Music in the World (2003), My Dog Tulip (2009), and Chicken with Plums (2011).
And in a brilliant move that kept her face in front of a younger generation, she took small television roles that showcased her sense of humor: In the 1990s she worked on Friends and Chicago Hope — for which she was nominated for an Emmy in 1997 for a guest-starring role — and much later had an ongoing role on Alias (from 2004–2005). Then in 2007 she guest-starred on 30 Rock as Alec Baldwin's formidable ex-wife. These canny career choices, even for small roles, have kept her in the public eye as more than a pretty face — and probably set the stage for the successes to come.
And her earlier "demotion" wasn't entirely unexpected: as she told The Guardian,"My mum told me that there is no job for women between 45 and 60, because you are in-between. You are not young enough to play the young girl, but you are also not old enough to play the matriarch, the witch, or grandmother. Then after 60, a lot of work comes back."
Setting out for "greener" pastures
Rossellini refused to let the Hollywood work drought define her: she took her destiny into her own hands and launched a whole new career. In the age of entrepreneurship and the internet, she has been able to make a new life for herself as an animal activist and environmental artist.
"I was always very interested in animals and when my jobs [in acting and modeling] started to become less, and my children were grown up, I felt like an empty-nester," she explained in an interview with The Telegraph. "So, like a good American, I went to my therapist and told her my idea of doing something about animals, and she said, 'Why not?'"
In 2006, Rossellini appeared as a narrator for the Discovery Channel's Discovery Atlas series. In 2008, commissioned by the Sundance Channel, she created and starred in a series of whimsical short films about animal mating habits and courtship. The project was a hit—garnering over four million YouTube views and a Webby Award—and resulted in a book deal and a one-woman-show.
She followed that success with the web series Mammas, which debuted on Mother's Day in 2013. The series celebrates the maternal aspects of the animal world, with Rossellini playing the lead as maternal versions of spiders and hamsters.
She credits her interest in animal rights to a book she read and loved as a teenager called King Solomon's Ring by Konrad Lorenz, the founder of ethology, or the science of animal behavior. Although she decided right then and there that she wanted to follow his footsteps in the field, back then universities didn't offer it as a discipline.
Later, she saw Temple Grandin, an animal science professor and notable advocate for animal rights, giving a lecture at Hunter College in Manhattan. She discovered that Grandin had just started a program on animal behavior. That clinched it for Rossellini, who said: "That was the dream of my life, so I signed up immediately."
Act three
As it turns out, her mother was right. At the age of 63, Rossellini once again became the face of Lancôme, serving as spokesmodel for the brand "in the press, online, and at special events." For now, it's not clear if she's going to be featured in actual ads.
But she's not relying on the modeling — she had a scene-stealing cameo role in David O. Russell's Joy, where she played the fiery financial backer for Jennifer Lawrence's title character, and she's also the current president and director of the Howard Gilman Foundation, which is focused on the preservation of wildlife, arts, photography and dance. She also co-starred and played a family matriarch who is clairvoyant in Hulu's new series Shut Eye, which dives into the underworld of psychic storefronts in Los Angeles; she's appearing in two other film projects currently in production: a World War II drama called Across the River and Into the Trees, as well as The Silent Life, a film about Italian actor Rudolph Valentino.
Which, after all, isn't really surprising: shaking up the status quo has always been a part of Rossellini's agenda. Her display of fierce femininity shows that there are new frontiers for women, and new expansive definitions of beauty—and that they are not limited by age.
Her mother said, "Be yourself. The world worships the original."
She would be proud of her daughter.